Asec. Mocha Uson and her online show co-host Drew Olivar caused a public outrage after dancing a song about Federalism.
Uson clarified that the dance was not done by her but by Olivar and it has nothing to do with Consultative Committee (Concom).
Presidential Communications Assistant Secretary Mocha Uson stirs outrage after her online show "Good News Game Show" co-host danced a "vulgar" dance to promote and spread awareness about Federalism.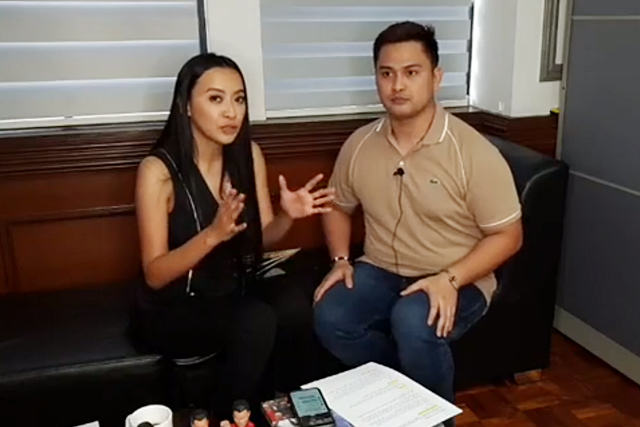 In the video, Drew Olivar chanted "i-pepe" and "i-dede" while gesturing to his crotch and chest before he yelled "I-Pederalismo" at the end.
Watch the video here: The Pepe-dede-ralismo dance goes viral
Various Netizens expressed their annoyance and disappointment regarding the controversy. DJ Mo Twister turned to twitter to call out Olivar.

Drew Olivar's face is so tangina.
A Netizen, who is also a part of the LGBTQ+ community expressed his disapproval of Olivar's actions.

On behalf of the LGBTQ+ community, we do not claim the abomination called "Drew Olivar".
Another Netizen compared Uson and Olivar to urine and poop emojis.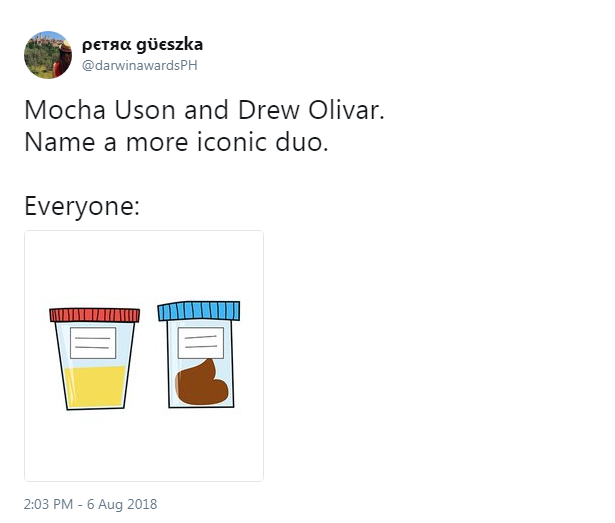 Mocha Uson and Drew Olivar.
Name a more iconic duo.

Everyone:

And people expect Mocha and that pig Drew Olivar will ever apologize?

No.

How Mocha and Drew Olivar can stay ignorant of how offensive their video was is beyond me
In a video uploaded later, the Asec clarified that the Consultative Committee (Concom) had nothing to do with the dance.
"I am not the ambassadress of federalism. I am only one of those who are helping on the campaign to promote federalism on social media,
"Pangalawa, hindi ako ang sumayaw diyan. It was Andrew Olivar."
A week ago, Concom's spokesman Ding Generoso said that Uson could help with the campaign about the advantages of federalism because of her online followers.