Filipina admitted that she received around ₱3 Million worth of gifts and cash from her Korean boyfriend.
She admitted that she shared what she got with other Filipino lovers.
The Korean lover and Lealyn agreed to go separate ways. 
In an episode of Raffy Tulfo in Action, a Pinay made a buzz after she admitted of using her Korean ex-lover for her financial benefits.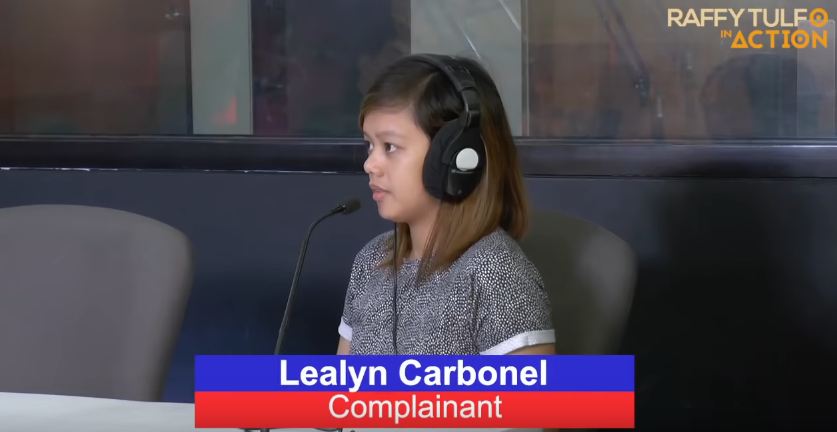 According to Lealyn Carbonel, she met Alex Kim as an entertainer in Kim's company party in Ilagan, Isabela. They met by chance at a mall, he urged her to accompany him as he bought a pair of shoes. He gave her ₱2,000 and his contact number.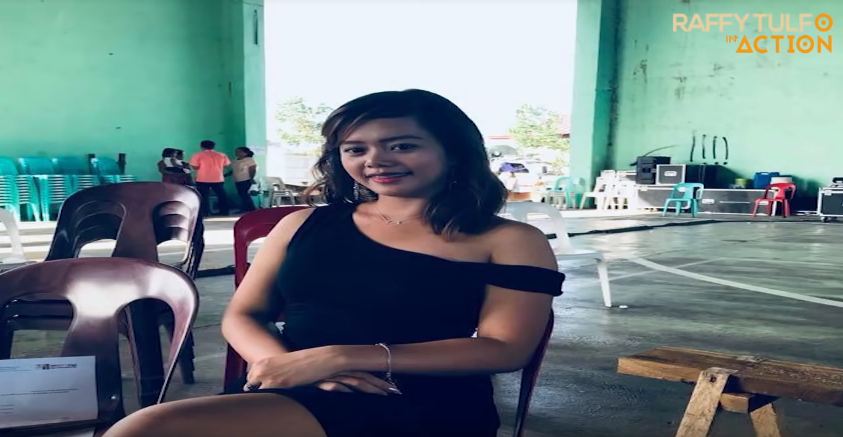 Lealyn shared the encounter with her Filipino boyfriend and they agreed to grab the opportunity and make Mr. Kim as her benefactor.
In their three-year relationship, she accumulated a total ₱3 Million worth of cash, gadgets, appliances, a motorcycle, and renting a house. She also admitted that her Filipino boyfriend coached her what to request from the Korean.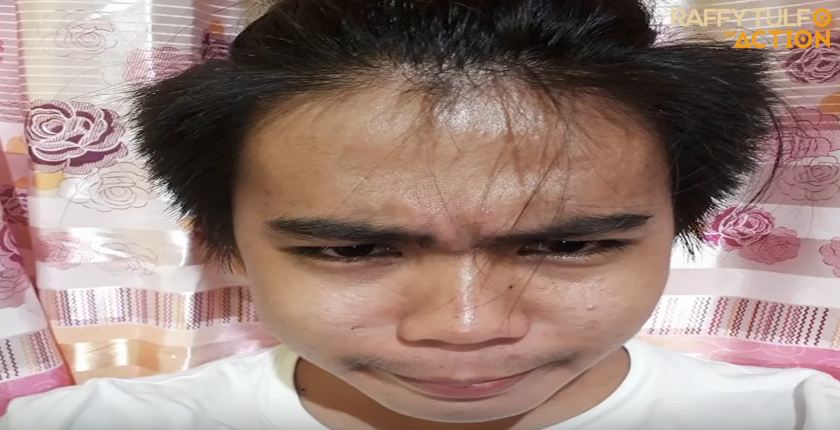 After her boyfriend's death, she tried to cut ties with Mr. Kim, however, he threatened to kill her in case she tries to escape.
Christian Joseph Gabriel, her current lover, was the one who encouraged her to ask Tulfo for help.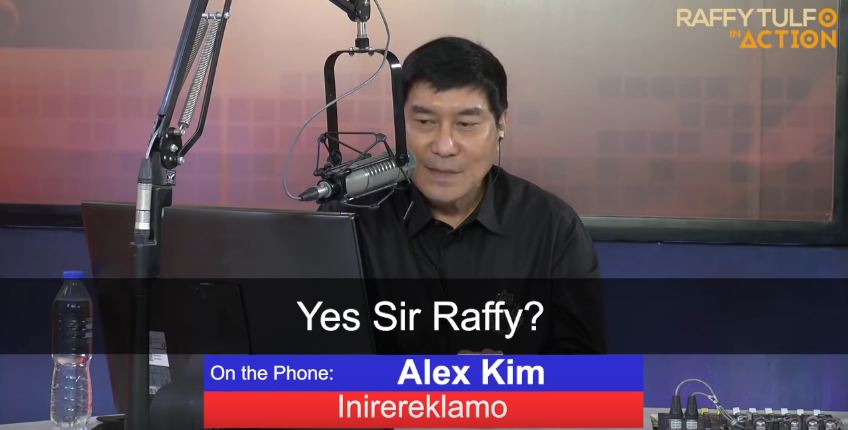 After both parties shared their sides, Lealyn had the chance to talk to Jepoy Capalad, Mr. Kim's assistant and her friend. Capalad explained that the Korean only said harsh words to her because he was heartbroken by her decision and reassured that there will be no threats in the future.
Mr. Kim and Lealyn agreed to break up and apologized.
'Gold digger'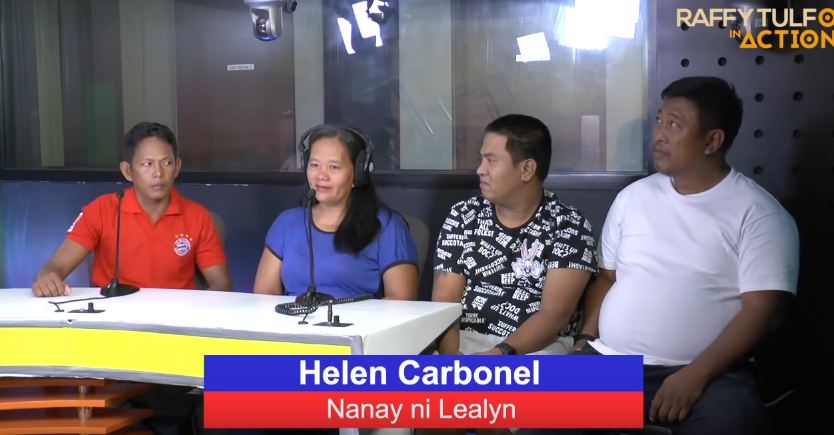 In the following episode, Lealyn's parents, Leo and Helen Carbonel, came to the studio to provide additional details.
They expressed their disappointment over their daughter's statements.
According to them, Lealyn claimed Leo had an accident and his hand had to be amputated. The parents said that the story was false and they clarified that they have never received any cash from the Korean.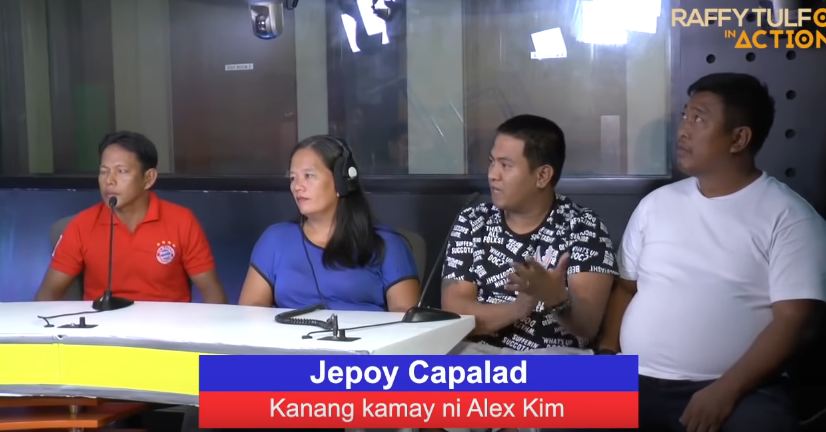 This was confirmed by Capalad, who was also present in the radio booth.
He called Lealyn a "gold digger" and exposed that prior to joining the radio program, she requested ₱150,000 from Mr. Kim to fix their house.
According to Capalad, the money did not just benefit one ex-boyfriend, but there were more.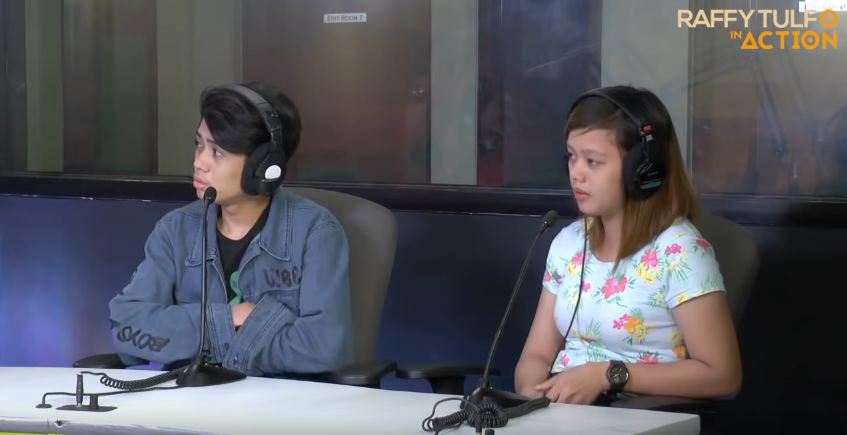 To confirm the allegations, Tulfo inquired if Gabriel, Lealyn's current boyfriend, had benefited from Mr. Kim's money. He admitted that his girlfriend took him to go shopping.
Despite the relationship they had, Gabriel opted to have a two-year cool-off with Lealyn in order to pursue his studies.
As for Mr. Kim, he insisted that his ex-lover should keep his gifts and promised to still help Lealyn's family.