Kristoffer Martin cuts short his Instagram Q&A due to sleazy questions from followers
The actor tweets his frustration regarding the situation and offensive messages he received on Instagram
Instagram stories just updated a new feature and the platform's users are all up for it.
The new feature includes a special sticker that you can stick to your Instagram story and lets people ask you stuff. One celebrity that immediately tried the update was young actor Kristoffer Martin.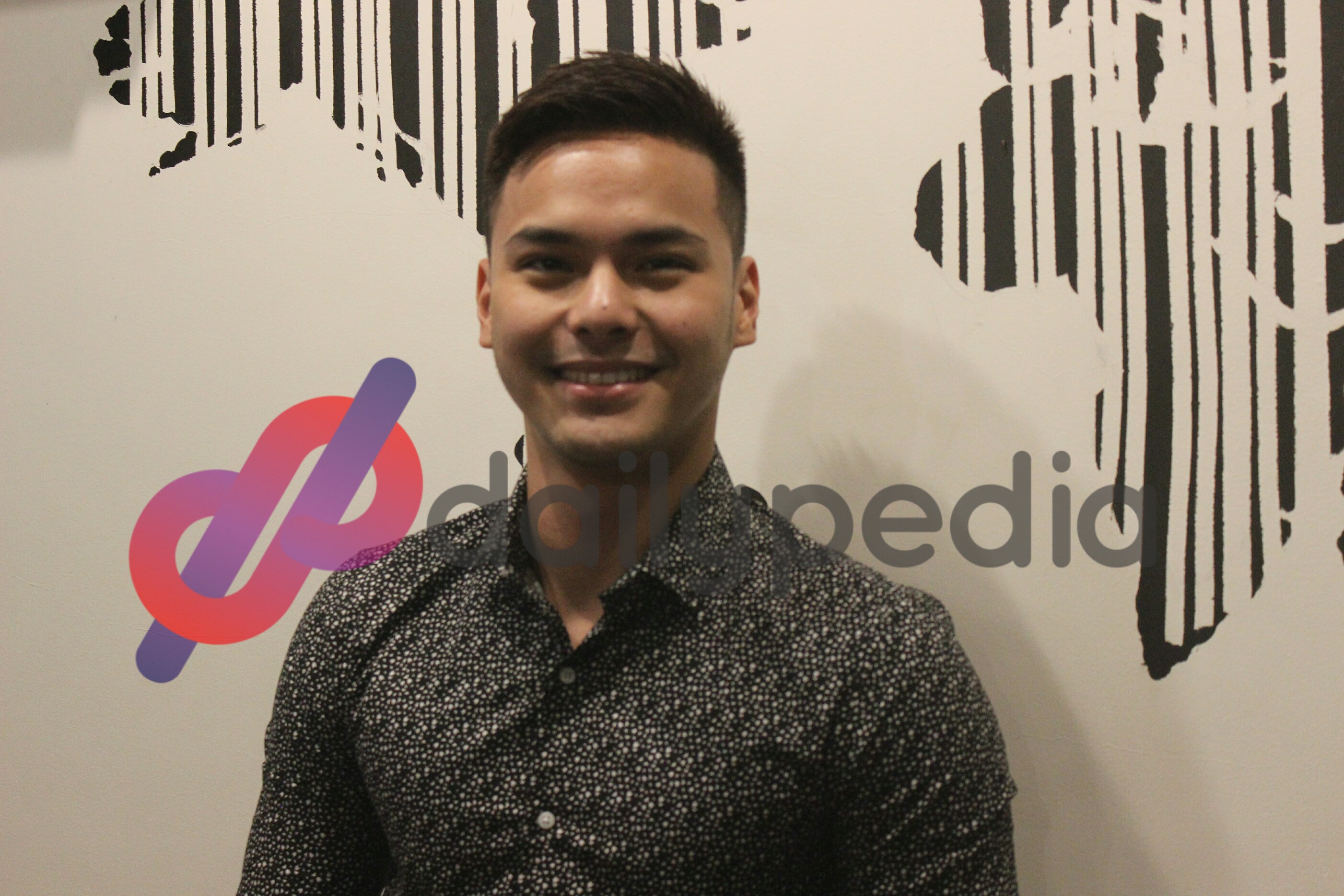 However, things didn't go exactly as planned as he received a number of suggestive and rude questions, which he exposed in his account.
The Kapuso actor received decent questions about his favorite coffee and his role in the upcoming series Victor Magtanggol. But it didn't continue that way as people started asking him if he already had experience with a gay man, asking him how big his whatever is, and other sleazy questions.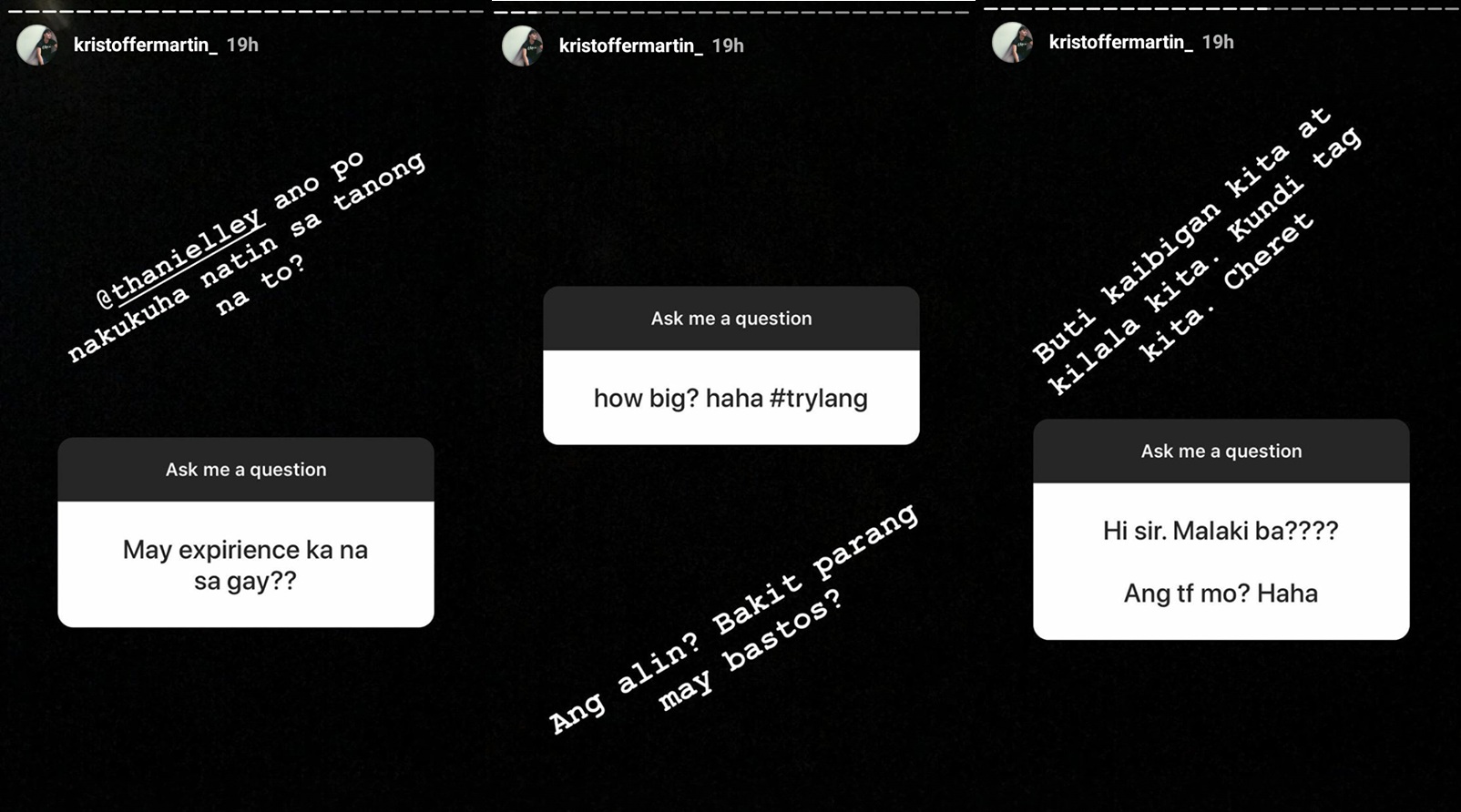 Other netizens continued to ask him regarding his price, his virginity, and his preference between sex and chocolate.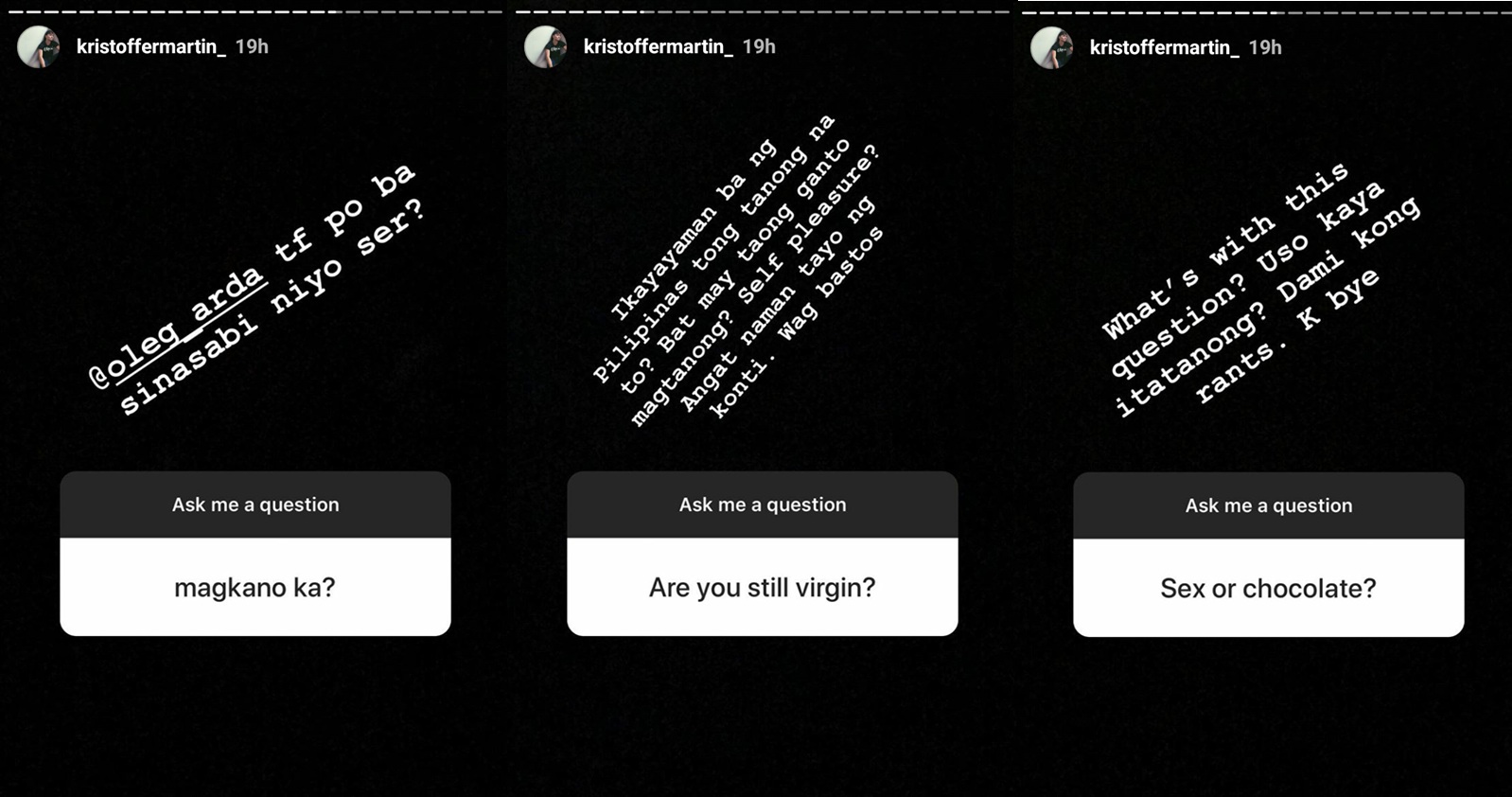 He ended his Instagram Q&A with a frustrated message of "Yoko na daming bastos".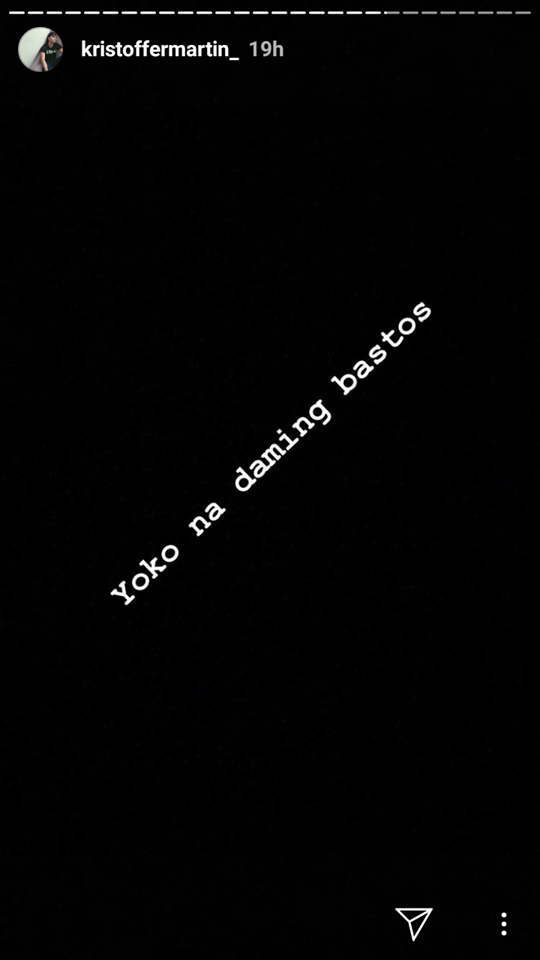 He took his annoyance to Twitter and tweeted "Sila yung pinakasensitive na group pero ang dadami ring ang babastos. Ano nakukuha natin sa mga tanong na, "malaki ba?" "Magkano ka isang gabi?" "Top or bottom?" "Daks ka ba?" . Yayaman po ba Pilipinas dito mga ser?"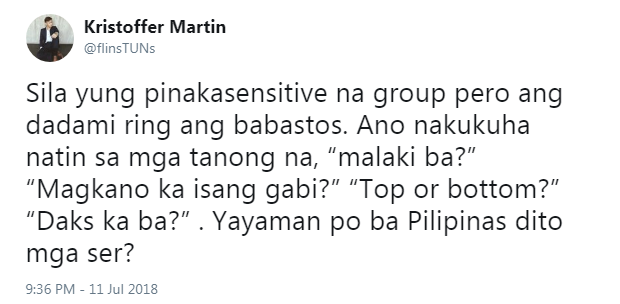 A netizen replied to his tweet saying that no one deserves to be talked to like that.

Sad that you have to experience that. No person, straight or from the lgbtqia deserves to be talked to like that. People, let us be mindful of our actions, respect begets respect.
While others were apologizing for the incident, others reminded him to not generalize the LGBTQ+ community.

Nakaka disturb po yung salitang grupo kasi nageneralize at hindi naman pinaka sensitive na grupo ang LGBTQ+ ni wala ngang napabalitang nakulong dahil sa pag labag sa karapatan ng "GRUPO" na ito..

I love you tuntun pero sensitive is a strong word. You cannot stereotype a group by condemning the actions of a few people. Sensitivity doesn't equate striving for equality. To be fair, may right ka talaga maoffend with those kinds of questions.