Saab Magalona shocked over nanny's experience regarding former agency
Saab experiences bad customer service upon inquiring in the said agency
On July 3, Saab Magalona posted about her shock when she found out that her son's nanny, who is a former OFW, doesn't have her passport in her possession as her former agency won't release it.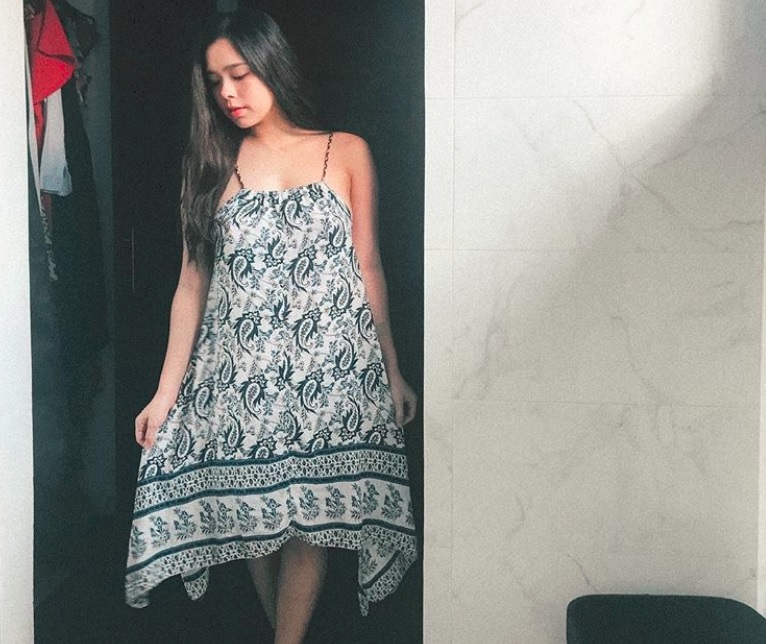 In Saab's tweet, she stated that the agency is holder the nanny's passport until she pays the Php5,000 she owes them for the medical exam. Saab also tried to inquire but was just disrespected by the rude staff who said "Wag mo akong ine-english".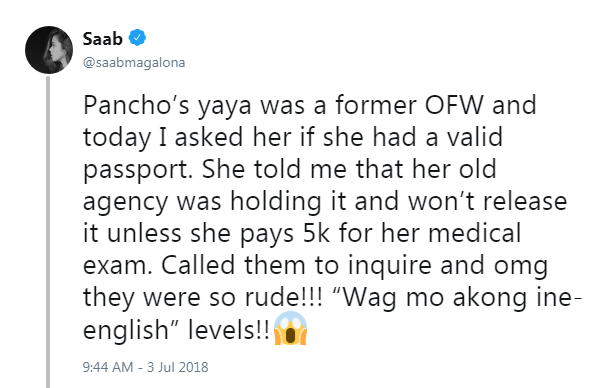 Pancho's yaya was a former OFW and today I asked her if she had a valid passport. She told me that her old agency was holding it and won't release it unless she pays 5k for her medical exam. Called them to inquire and omg they were so rude!!! "Wag mo akong ine-english" levels!!
The agency also changed the price to P3,350 but she still couldn't believe that they took advantage of the nanny and she's sure that others are experiencing the same thing as well.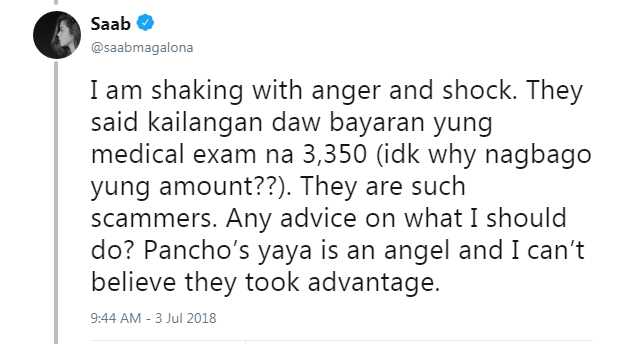 I am shaking with anger and shock. They said kailangan daw bayaran yung medical exam na 3,350 (idk why nagbago yung amount??). They are such scammers. Any advice on what I should do? Pancho's yaya is an angel and I can't believe they took advantage.

I am sure so many aspiring Overseas Filipino Workers are taken advantage of by a lot of agencies like this one!!!
Saab also found out that the agency made her nanny loan Php60,000 for a placement fee and required her to pay Php11,880 for 10 months.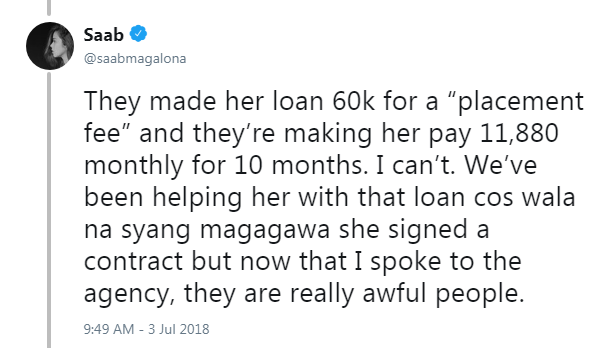 They made her loan 60k for a "placement fee" and they're making her pay 11,880 monthly for 10 months. I can't. We've been helping her with that loan cos wala na syang magagawa she signed a contract but now that I spoke to the agency, they are really awful people.
Host Cesca Litton questioned the legality of such act and called out the agency employee for "English shaming".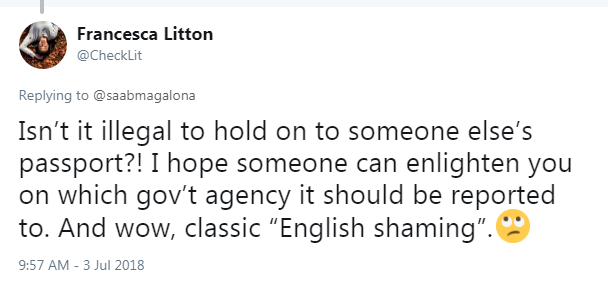 Isn't it illegal to hold on to someone else's passport?! I hope someone can enlighten you on which gov't agency it should be reported to. And wow, classic "English shaming".
Cesca also tried opening the link of DOLE's policies regarding OFWs but she can't seem to open it.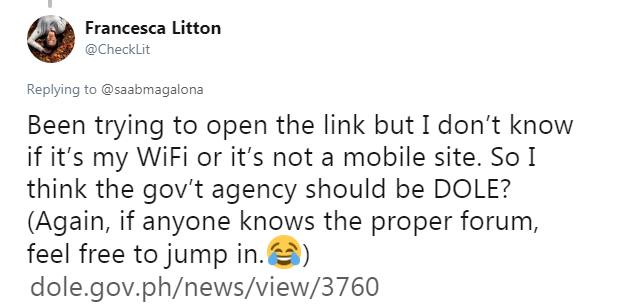 Been trying to open the link but I don't know if it's my WiFi or it's not a mobile site. So I think the gov't agency should be DOLE? (Again, if anyone knows the proper forum, feel free to jump in.) https://www.dole.gov.ph/news/view/3760
Saab shared that as the site won't open in her laptop as well, she will just email both the Philippine Overseas Employment Administration and Department of Labor and Employment regarding the matter.