Jim Paredes shares a photo comparing Harry Roque, Rey Joseph Nieto, Ferdinand Topacio, Darwin Cañete, Pastor 'Boy' Saycon, and Senator Richard Gordon. 
Netizens reacted to the said screenshot
Musician and producer Jim Paredes is known for having strong comments and opinions against the government.
It can be recalled that he encouraged the public to write letters to the Supreme Court justices to change their decision regarding the ousting of Chief Justice Maria Lourdes Sereno. He was also known to be a part if the confrontation with the Duterte Youth at the 31st anniversary of the 1986 People Power Revolution last year.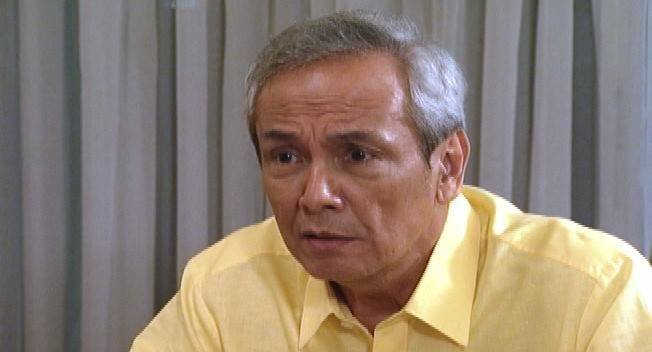 But this time, maybe he took it to a more personal level.
On July 3, the musician tweeted a screenshot of a post made by a Facebook user named Francis Ryan Dizon to a group called "The Silent Majority".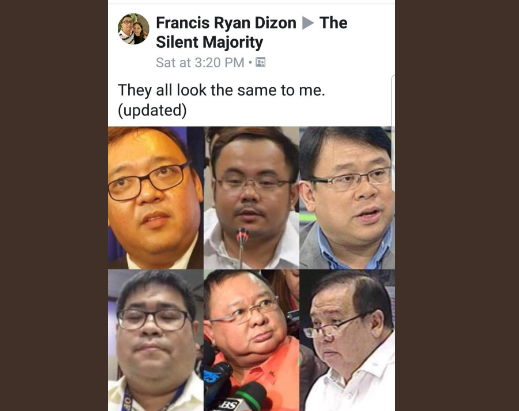 The post is making a comparison between Presidential Spokesperson Harry Roque, Thinking Pinoy's Rey Joseph Nieto, Lawyer Ferdinand Topacio, Atty. Darwin Cañete, and political operator Pastor 'Boy' Saycon, and Senator Richard Gordon.
The six mentioned have two similarities: They are all allies of President Rodrigo Duterte, and they're all plus-sized.
Alongside the photo, he tweeted the caption "ha ha. oo nga!"
His followers reacted and insulted politicians' physical appearance even more.
This one netizen tweeted a photo of Philippine Charity Sweepstakes Office board member Sandra Cam, saying that she's the group's muse.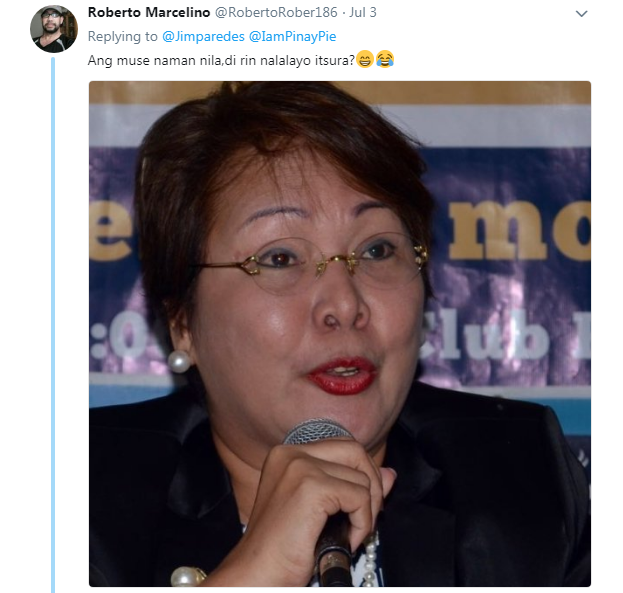 "Ang muse naman nila,di rin nalalayo itsura?Ang muse naman nila,di rin nalalayo itsura?"

"Mga mukhang baboy ang mga fohtang alipores ni Duterte hahahahaha"
Another one edited a "make up transformation" of former Senate President Franklin Drilon turning into activist-comedian Juana Change.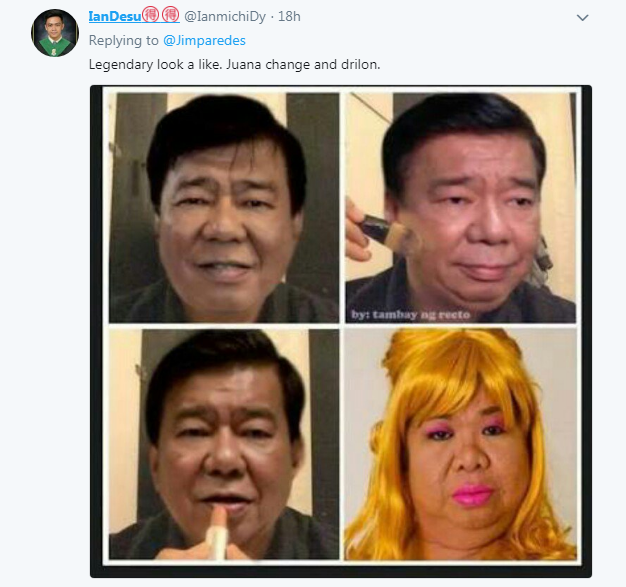 "Legendary look a like. Juana change and drilon."
This netizen just went all in and suggested a group name for the people included.

"HAHHA! Agree.

Can we call these guys

"the piggies" or maybe "the swine boys"??"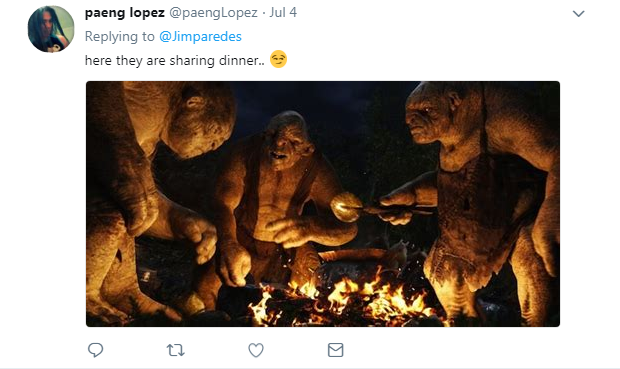 "here they are sharing dinner.."
Despite the wide presence of the Duterte supporters have online, no one has yet disagreed with the tweet.