Netizens slam sports journalist Dyan Castillejo for referring to President Duterte as "Your President" in one interview with Senator Manny Pacquiao.
Duterte supporters accuse her of being a "dilawan" and a "disgrace" to the country.
Sports reporter Dyan Castillejo is currently on the hot seat. In her interview with Manny Pacquiao, just a few minutes after he won a fight against the Argentinean boxer Lucas Matthysse, she complimented the boxer before asking him a few questions.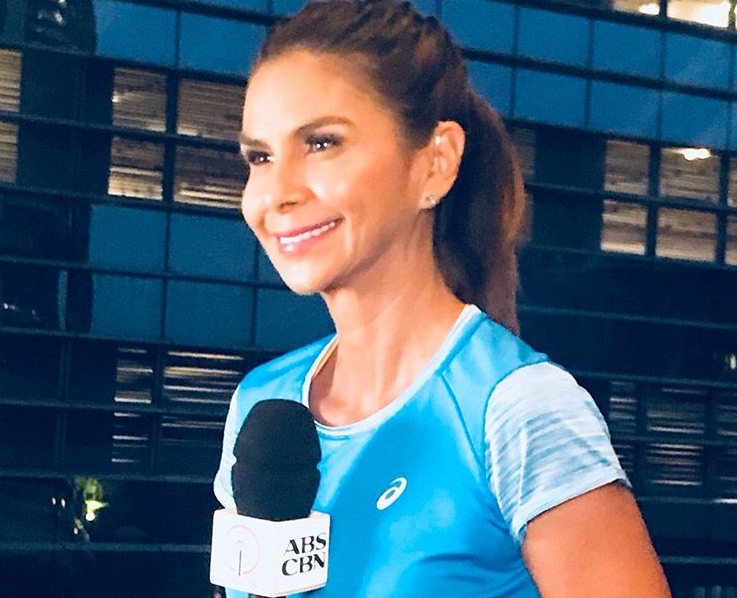 "What a great performance, Manny. I'm sure you wanna address your fans all over the world and your President sitting way up there" she asked. The Senator answered that he's very thankful with the support and that we have a 'good president, Rodrigo Roa Duterte'."
The interview went smoothly however, Duterte supporters were not amused by the reporter's way of addressing the President.
The supporters expressed their disappointment on the social media platforms. A netizen stated that Castillejo's blunder is "a disgrace" to journalism.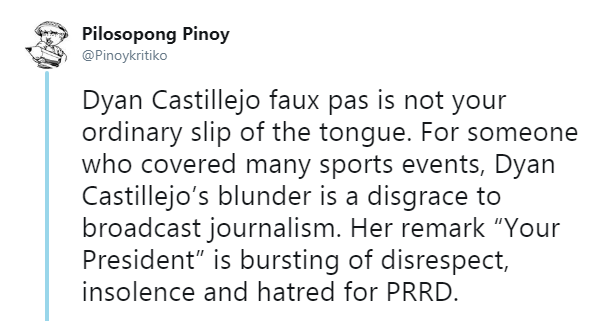 Dyan Castillejo faux pas is not your ordinary slip of the tongue. For someone who covered many sports events, Dyan Castillejo's blunder is a disgrace to broadcast journalism. Her remark "Your President" is bursting of disresepect, insolence and hatred for PRRD.
This one netizen threw in cuss words and insults directed to the sports journalist.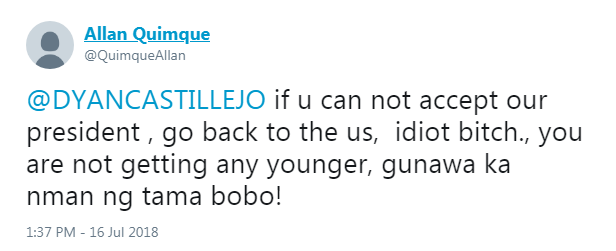 @DYANCASTILLEJO if you can not accept our president, go back to the us, idiot b*tch., you are not getting any young, gunawa ka naman ng tama bobo!
A netizen also asked her what country she's from and urged her to migrate along with Jim Paredes.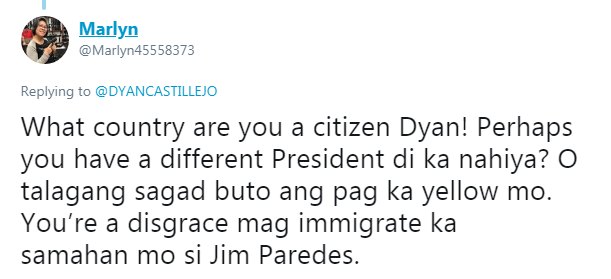 What country are you a citizen Dyan, Perhaps you have a different President di ka nahiya? O talagang sagad sa buto pag ka yellow mo. You're a disgrace mag immigrate ka na samahan mo si Jim Paredes.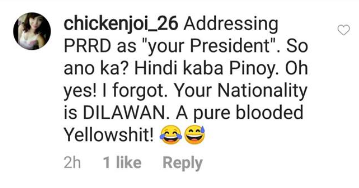 Addressing PRRD as "your President". So ano ka? Hindi kaba Pinoy. oh yes! I forgot. Your Nationality is DILAWAN. A pure blooded Yellowsh*t!
Veteran broadcaster Jay Sonza also reacted to the said blunder.