Last May 25, Ormoc City Mayor Richard Gomez oversees Lake Danao seeding
20,000 tilapia fingerlings were released on May 25 by Mayor Richard Gomez at Brgy. Lake Danao
The project of Lake Danao Tilapia seeding garnered mixed reactions from the netizens
Filipino actor, model, athlete, television presenter, director and politician Richard Gomez recently proceeded with Lake Danao Seeding Program last May 25.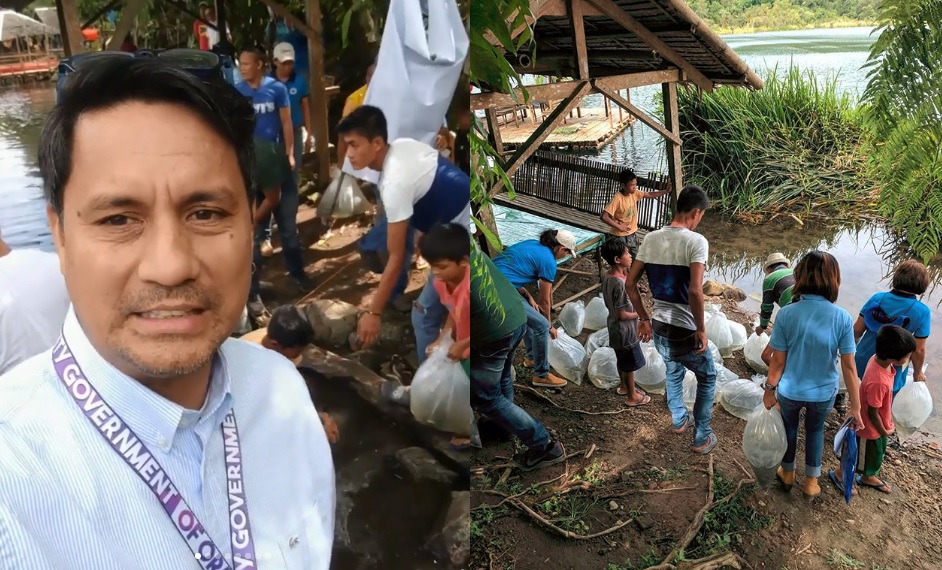 On their Facebook page, the Ormoc City Government posted about how this is not the first time that the lake was seeded with tilapia. Fish seeding is the process of putting fingerling to the lake or fish farm.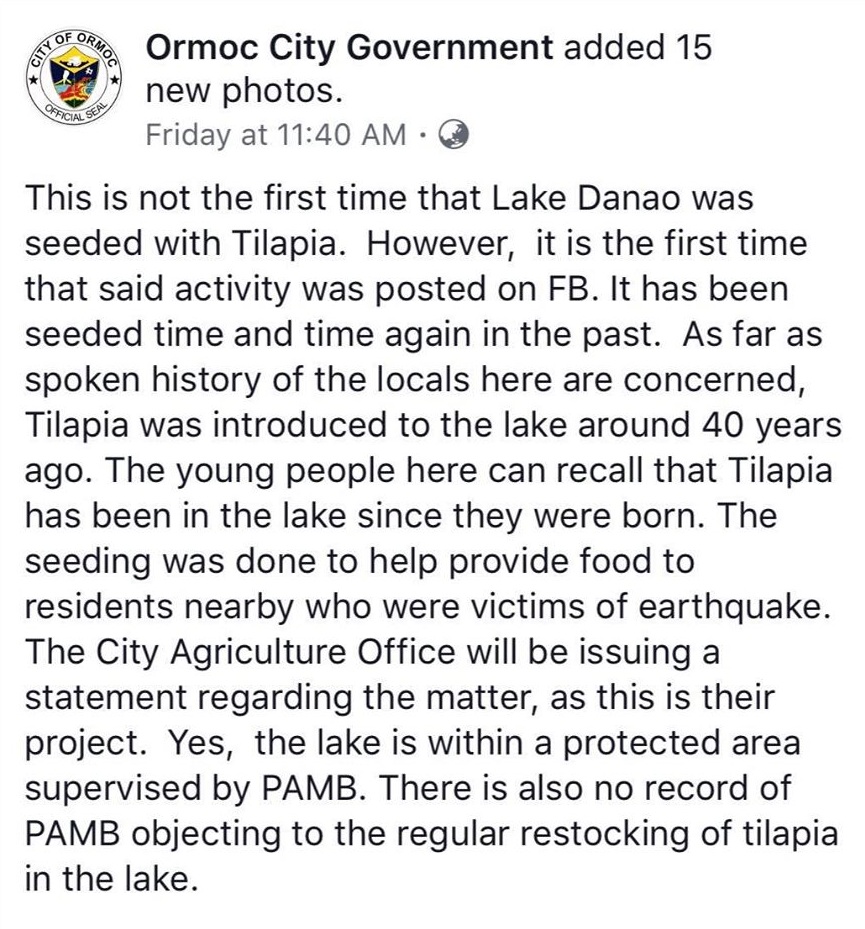 "This is not the first time that Lake Danao was seeded with Tilapia. However, it is the first time that said activity was posted on FB. It has been seeded time and time again in the past. As far as spoken history of the locals are concerned, Tilapia was introduced to the lake around 40 years ago. The young people here can recall that Tilapia has been in the lake since they were born. The seeding was done to help provide food to residents nearby who were victims of earthquake. The City Agriculture Office will be issuing a statement regarding the matter, as this is their project. Yes, the lake is within a protected area supervised by PAMB. There is also no record of PAMB objecting to the regular restocking of tilapia in the lake."
On his Instagram account, Richard Gomez uploaded a post which was taken in the actual seeding process.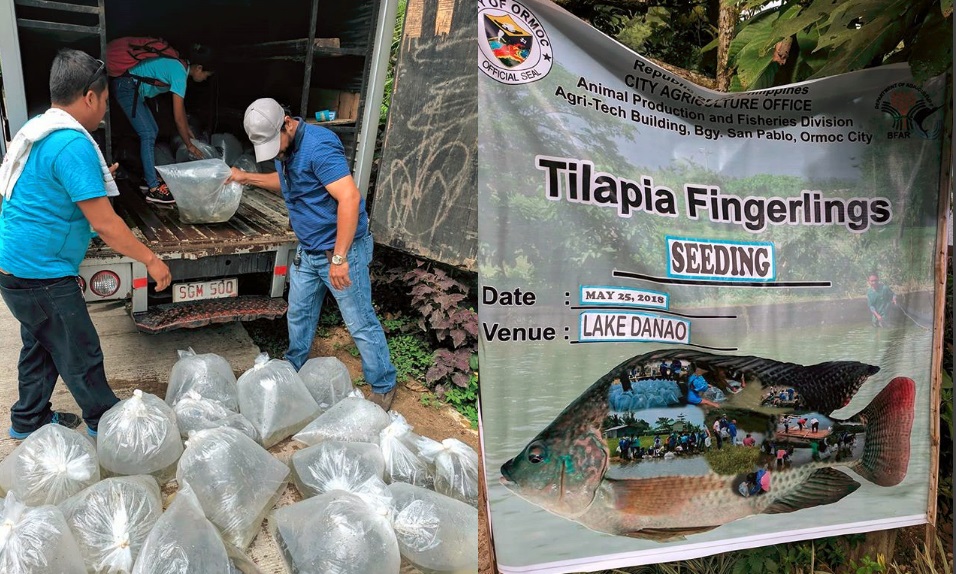 In the post, he described how they were releasing 2,000 fingerlings of Tilapia in Lake Danao.
The project, however, garnered mixed reactions from the netizens. Others commended the success of the project,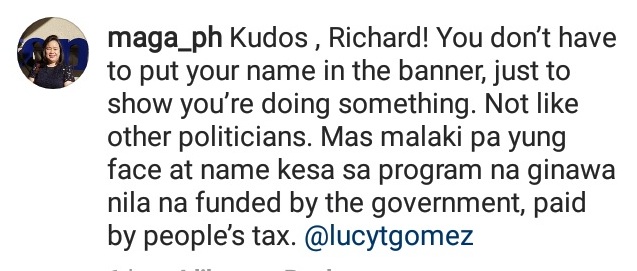 "Kidos, Richard! You don't have to put your name in the banner, just to show you're doing something. Not like other politicians. Mas malaki pa yung face and name kesa sa program na ginawa nila funded by the government, paid by people's tax. @lucytgomez"

"You walk the talk mayor Richard…an exemplary government official."
Some were disappointed,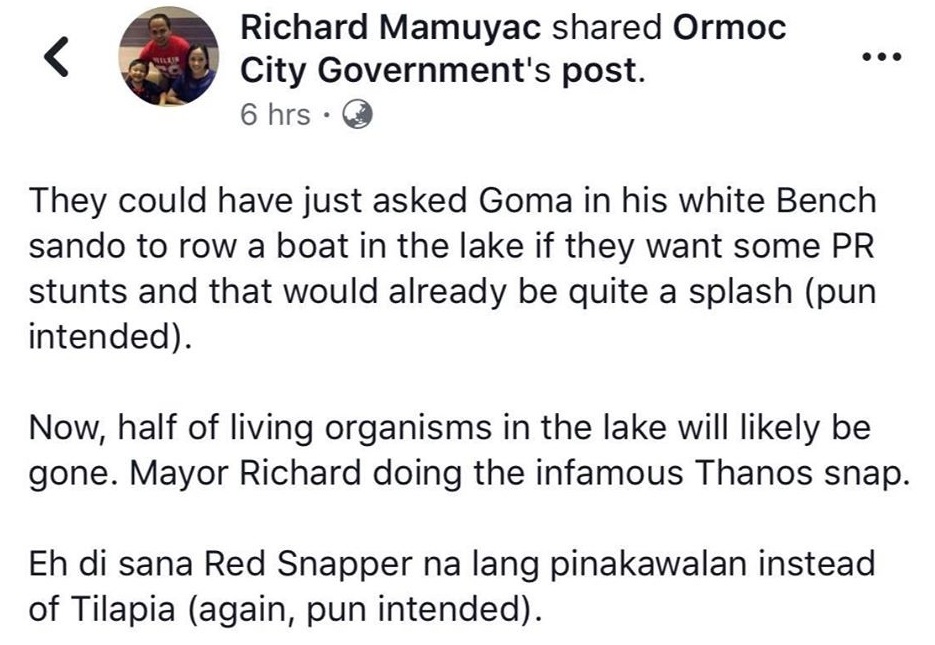 "They could have just asked Goma in his white Bench sando to row a boat in the lake if they want some PR stunts and that would already be quite a splush (pun intended).

Now, half of living organisms in the lake will likely bee gone. Mayor Richard doing the infamous Thanos snap.

Eh di sana Red Snapper na lang pinakawalan instead of Tilapia (again, pun intended)."
And some were worried about the native freshwater faunas of the lake and the other native species in the lake,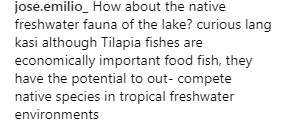 "How about the native freshwater fauna of the lake? curious lang kasi although Tilapia fishes are economically important food fish, they have the potential to out- compete native species in tropical freshwater environments"
Richard Gomez then responded that their by commenting that the city's aqua technicians took the native species into consideration before proceeding with the project to protect the ecosystem of the lake.