Couple experiences unexplainable happenings after telling scary tales while drinking with friends
Netizen named Namieh Oya shared friends' mysterious experience while drinking and sharing ghost stories and folklore 
You may not believe in ghosts and folklore, but there are a large amount of stories wherein people have seen or have had direct contact with mysterious creatures.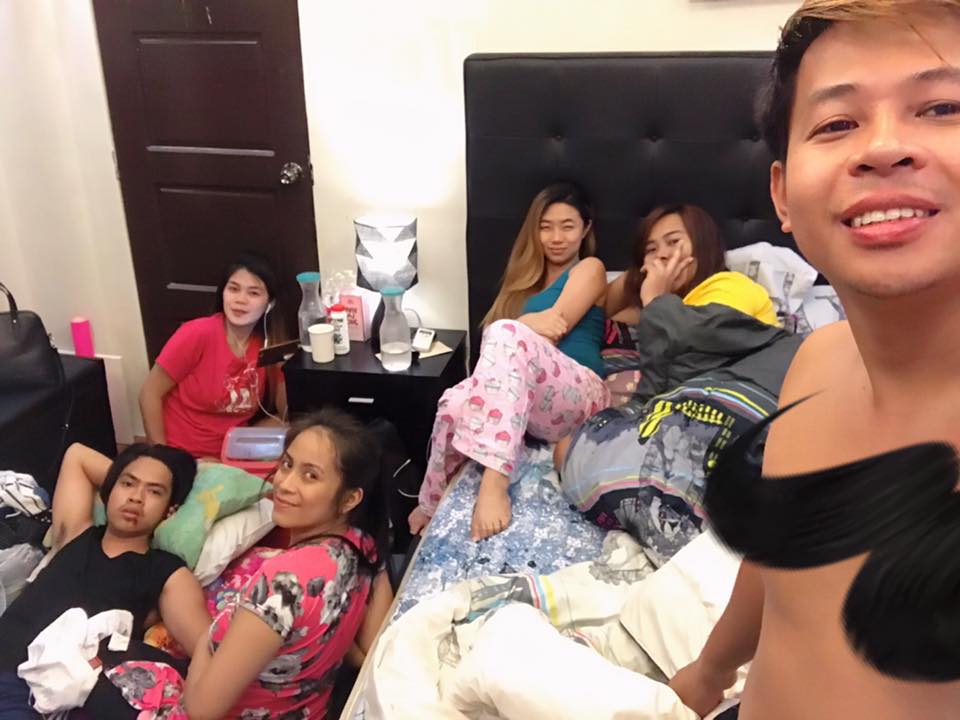 One example is the story shared by Facebook user Namieh Oya. In her post, she told the story of how two of her friends, named Shy and her husband JP, experienced shocking and unexplainable situations while telling scary narratives while drinking alcohol.
Assuring that they are still sober, she stated that they started drinking around 1:30AM. The story telling began when the viral story of an FEU student who jumped from a building, was mentioned. A friend also told the tale of one of his peers that experienced mysterious happenings back in Biringan, Samar. Then her friend, Shy stated that when she was a kid, she often gets visited by a mysterious creature because her "feet are cold".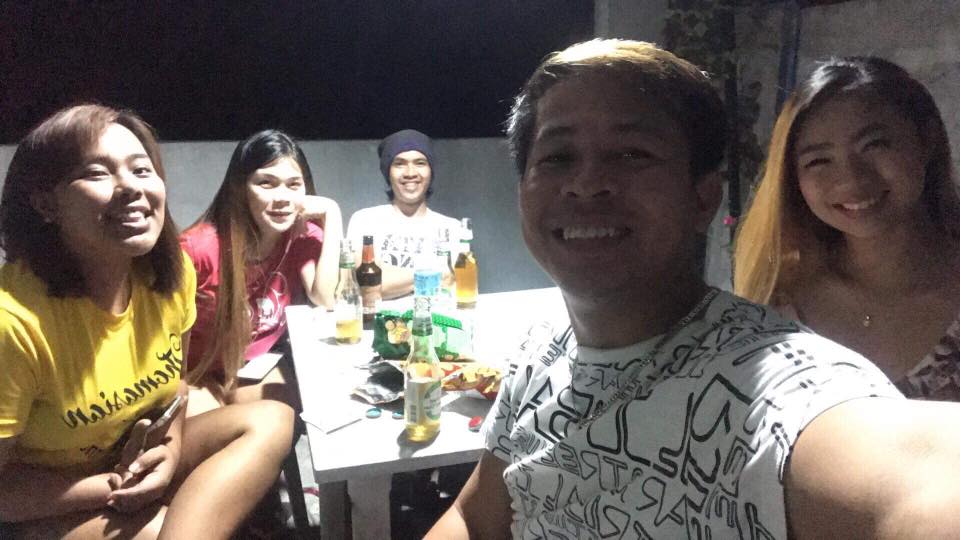 Then Shy's husband, JP, stood up to pee in front of a mango tree but he ended up collapsing. The group of friends got shocked as they found out that four of his teeth got pushed back. After a while, Shy started to go rigid and her pupils started to change size.
Although Shy and JP are okay, there's still no concrete reason as to why this happened, the only thing that they know is they may have said something wrong which resulted to unidentified entities wanting to enter their bodies.
You can read the full Facebook post below:
Namieh Oya warned everyone not to tell questionable tales as you drink.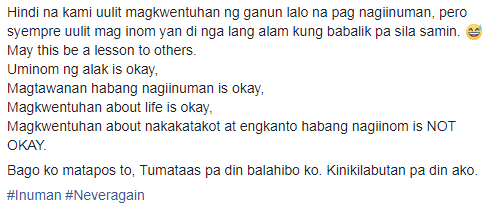 "Hindi na kami uulit magkwentuhan ng ganun lalo na pag nagiinuman, pero syempre uulit mag inom yan di nga lang alam kung babalik pa sila samin.

May this be a lesson to others

Uminom ng alak is okay,

Magtawanan is habang nagiinuman is okay,

Magkwentuhan  about like is okay,

Magkwentuhan about nakakatako at engkanto habang nag iinom is NOT OKAY."