Police arrests a citizen for not standing up during the national anthem
Guy calls the police on a citizen that didn't stand up for the national anthem
Netizens react regarding a citizen's post
Last November, a citizen named Elmer G Cato on Facebook posted about his annoyance when a guy in front of him didn't rise for the national anthem during one screening of Justice League.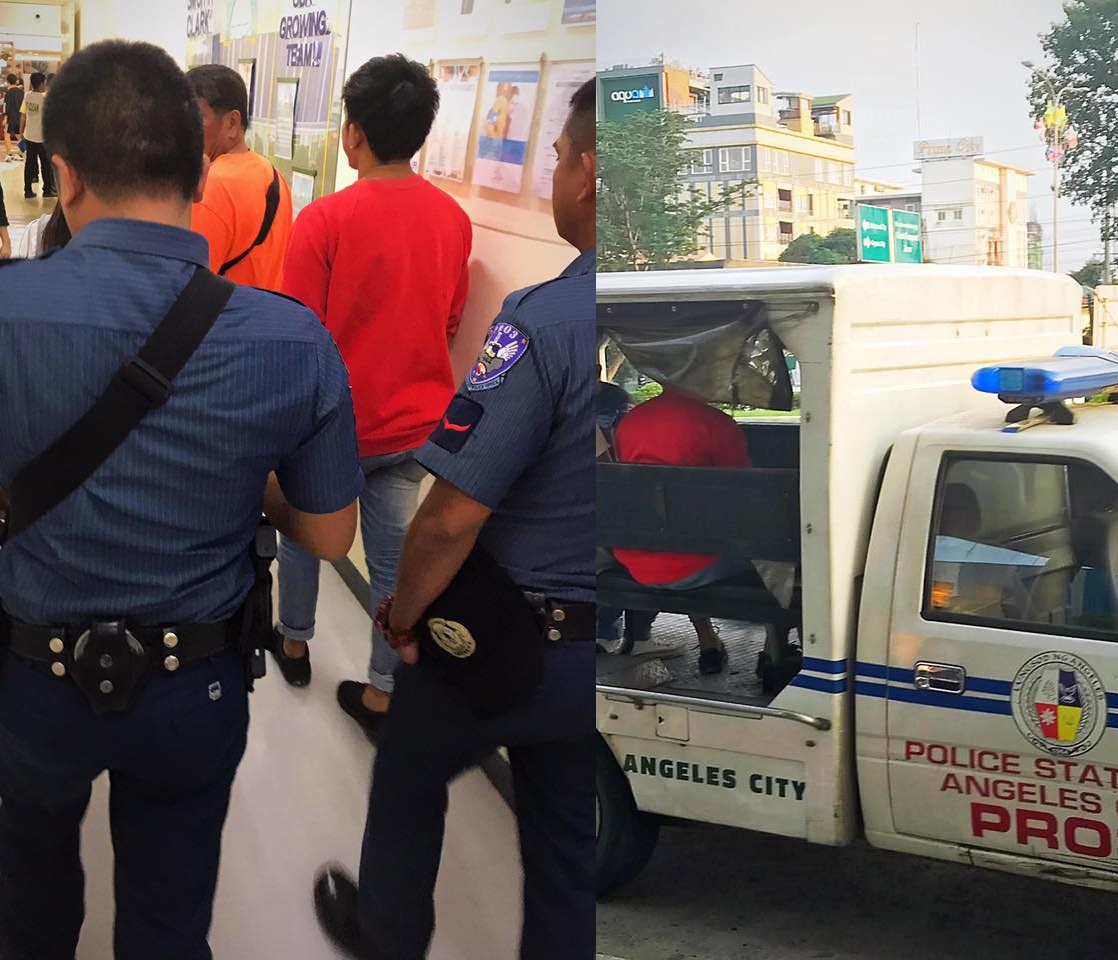 In the post he stated that everyone stood up, even his American brother-in-law and other foreigners, as they sang Lupang Hinirang while the guy remained seated.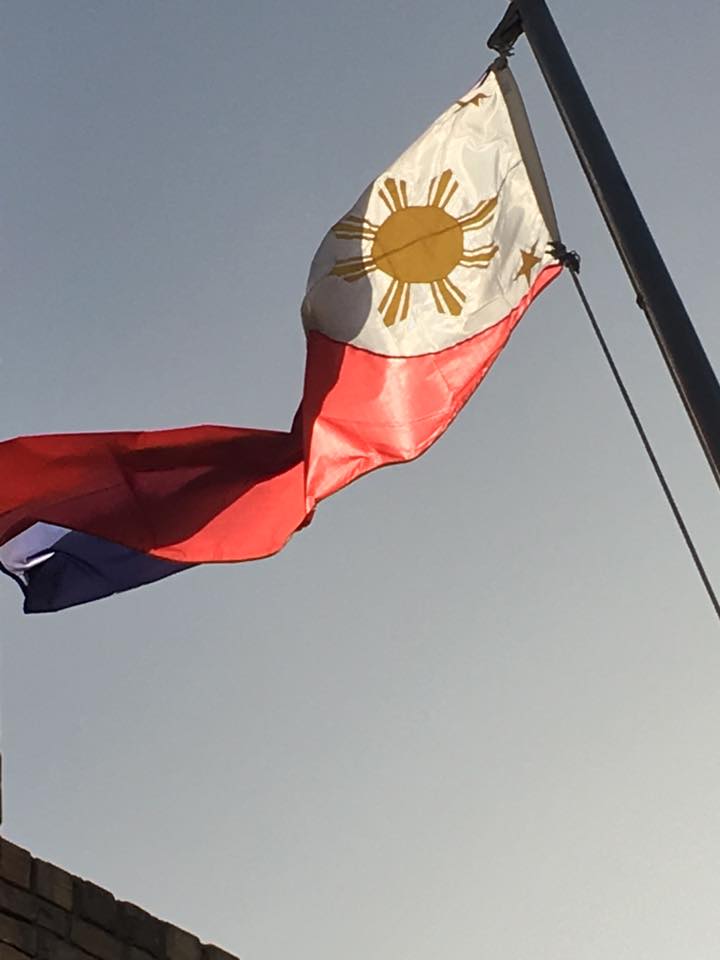 The guy was asked to stand up twice but he completely ignored.
The police was then called and took the citizen.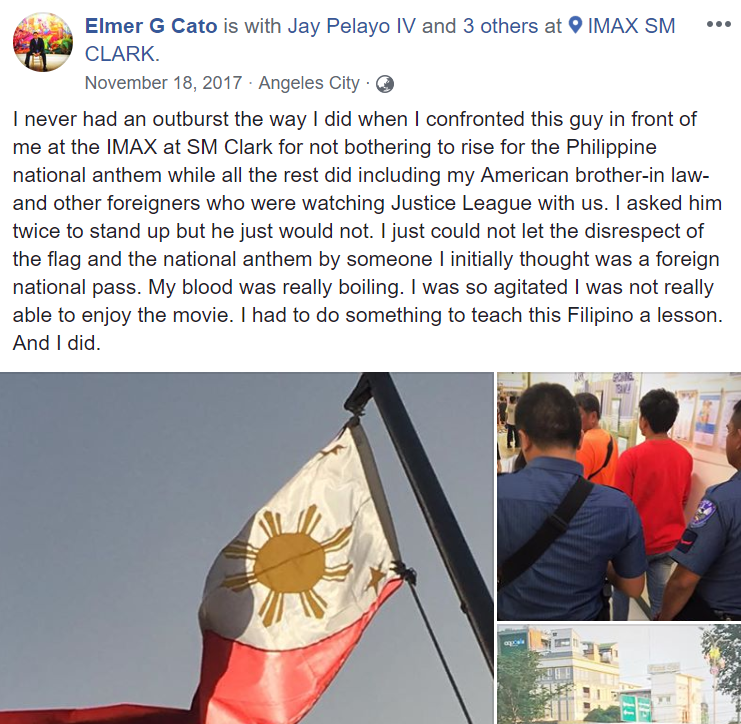 "I never had an outburst the way I did when I confronted this guy in front of me at the IMAX at SM Clark for not bothering to rise for the Philippine national anthem while all the rest did including my American brother-in law-and other foreigners who were watching Justice League with us. I asked him twice to stand up but he just would not. I just could not let the disrespect of the flag and the national anthem by someone I initially thought was a foreign national pass. My blood was really boiling. I was so agitated I was not really able to enjoy the movie. I had to do something to teach this Filipino a lesson. And I did."
Netizens reacted regarding the post and the actions done  to teach the boy a lesson.
While some netizens agreed, others expressed how disappointed they are that the complainant had to be taken by the police.

"business speaking, the boy didn't pay to be forced to stand and sing the national anthem, but to watch a movie. i also want to see people respect the national anthem, but it is really disrespectful and illogical to force playing it in theaters. it is like forcing people to sing the national anthem before you eat at a restaurant. it is extremely illogical. in simple terms, kung ayaw niyo binabastos ang national anthem sa sinehan, wag niyo siyang i-play sa sinehan."

"I don't get it? You called the Police on him? You can get arrested for not standing for the national anthem?"

"What he did is against the law. Most people sympathize with this guy kasi "hindi lang naman tumayo". This just proves how much you love our country and how much you respect the law. Minor lang naman kaya dapat hayaan. So kung yung minor laws ayaw nyo sundin, what more the major laws na mas mahirap gawin? You guys are screaming change yet you cannot change your small incorrect ways."

"What you did doesn't make sense. If the boy thinks that the flag and country doesnt deserve his respect, let him be. There must be a reason why he feels that way to his country.
Respect begets respect ika nga.

1st and foremost, its not his fault and choice that he was born in this country. He has the choice and right if he wishes to respect the flag."
In the Republic Act No. 8491 or the Flag and Heraldic Code of the Philippines it states that "Reverence and respect shall at all times be accorded the flag, the anthem and other national symbols which embody the national ideals and traditions and which express the principles of sovereignty and national solidarity" 
Section 38 states that "As a sign of respect, all persons shall stand at attention and face the Philippine flag, if there is one displayed, and if there is none, they shall face the band or the conductor."