David Licauco super fan fulfills her dream date 
The fan named Fritz Enriquez, made a like, share, and comment deal with the actor for them to have a date.
The story was featured on a segment at GMA Network's Kapuso Mo, Jessica Soho
Filipino-Chinese actor and model David Licauco goes on a fishball date with one of his super fans after fulfilling a like, comment, and share deal that was posted on Facebook.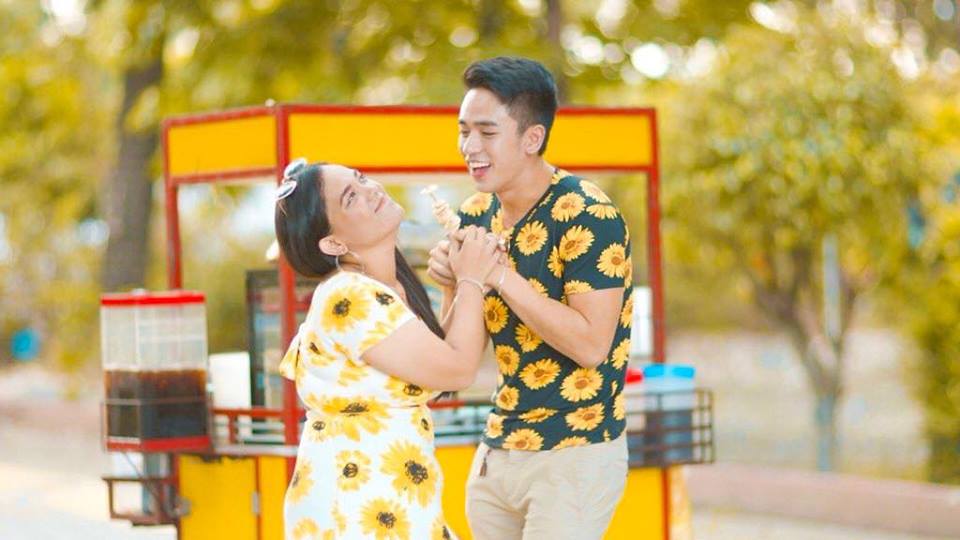 Last May 21, one of David's fans named Fritz Enriquez, uploaded her conversation with the actor on Instagram asking him to go on a date with her if she reaches 5 thousand shares, comments, and likes on a post. David raised the bar and challenged her even more as he reached the goal to 10 thousand.
She continuously shared the post while slowly reaching the deal. However, when Fritz reached more than 7k shares, David lowered the goal to 8k and said "Tara tuloy na natin to".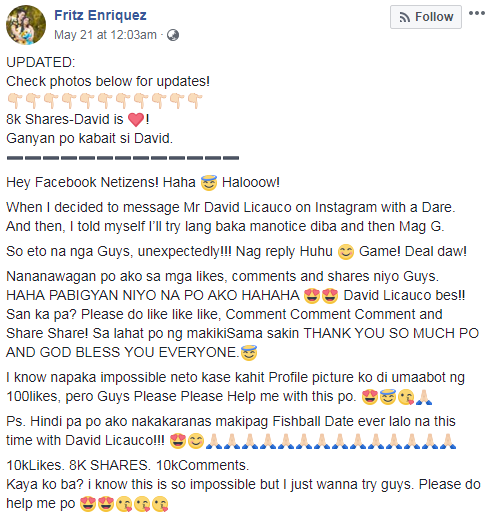 "UPDATED: 
Check photos below for updates! 
👇🏻👇🏻👇🏻👇🏻👇🏻👇🏻👇🏻👇🏻👇🏻👇🏻👇🏻
8k Shares-David is ❤!
Ganyan po kabait si David. 

Hey Facebook Netizens! Haha  Halooow!

When I decided to message Mr David Licauco on Instagram with a Dare. And then, I told myself I'll try lang baka manotice diba and then Mag G.

So eto na nga Guys, unexpectedly!!! Nag reply Huhu  Game! Deal daw!

Nananawagan po ako sa mga likes, comments and shares niyo Guys. HAHA PABIGYAN NIYO NA PO AKO HAHAHA David Licauco bes!! San ka pa? Please do like like like, Comment Comment Comment and Share Share! Sa lahat po ng makikiSama sakin THANK YOU SO MUCH PO AND GOD BLESS YOU EVERYONE.

I know napaka impossible neto kase kahit Profile picture ko di umaabot ng 100likes, pero Guys Please Please Help me with this po. 

Ps. Hindi pa po ako nakakaranas makipag Fishball Date ever lalo na this time with David Licauco!!!

10kLikes. 8K SHARES. 10kComments.
Kaya ko ba? i know this is so impossible but I just wanna try guys. Please do help me po"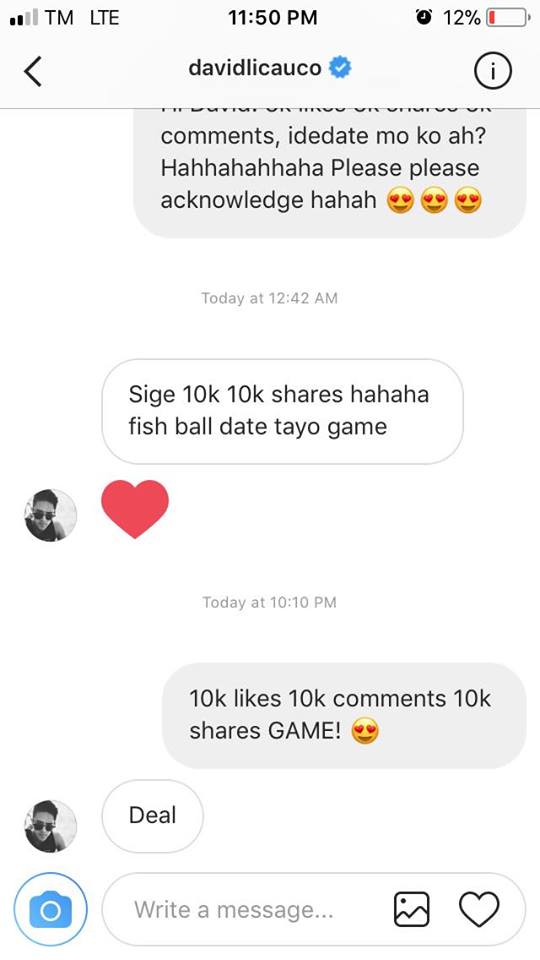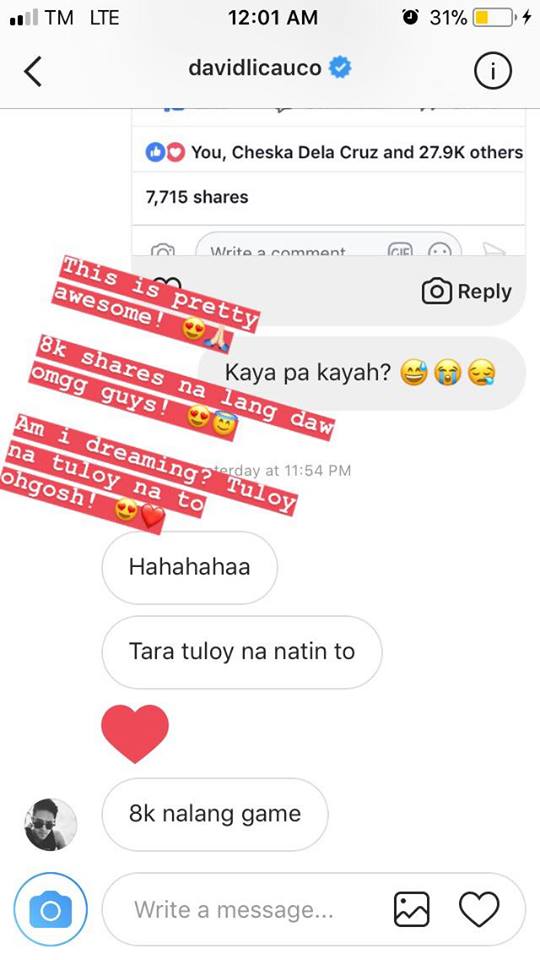 As Fritz accomplished the challenge, the GMA Network show Kapuso Mo, Jessica Soho decided to feature her challenge on a segment of the show. Her wish was fulfilled as David appeared while biking a fishball cart.
The actor gave his fan a bouquet of sunflowers and the event went as far as going topless before hugging Fritz.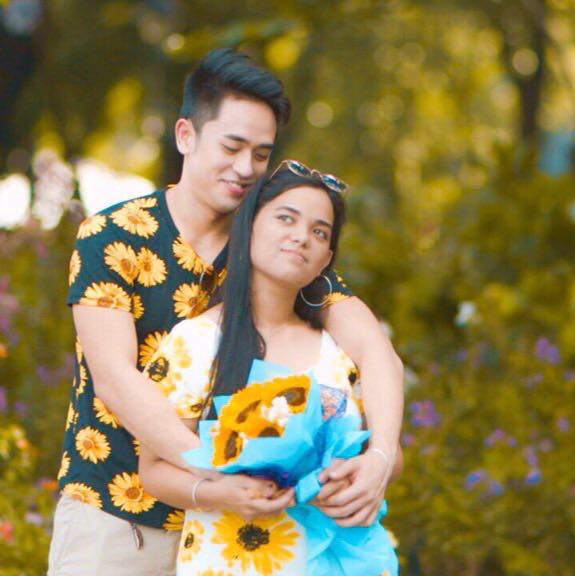 Fritz stated that she was really not expecting that she would see David and that moment was priceless while David exclaimed that he got amused by her as she was really persistent to make her dream date come true.
Their segment in the show reached more than 1 Million views on Facebook in less than 24 hours.