10 year old boy caught peeing in the elevator of a building in Shaanxi Province, China
The boy's parents has issued an apology and stated that as a punishment, the boy will clean the elevator everyday for one month
A 10 year old boy in the area of Xianyang in Shaanxi Province, China, apologized after he was caught by the CCTVs peeing inside the elevator of one high rise apartment building.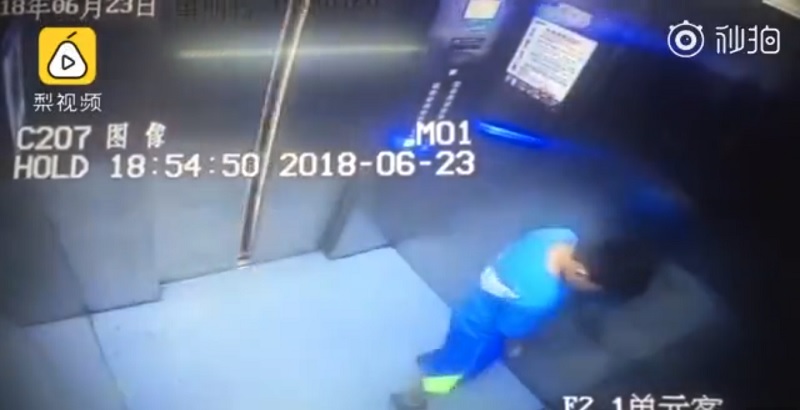 Over the past two weeks, the residents of the building have been reporting the displeasing smell and the appearance of puddles of urine whenever they step inside the elevator. To find out the source of the stench, the employees went though surveillance camera footage and that's when they discovered the culprit, who is a young boy.
The video showed the child entering the elevator then facing away from the door, then began peeing.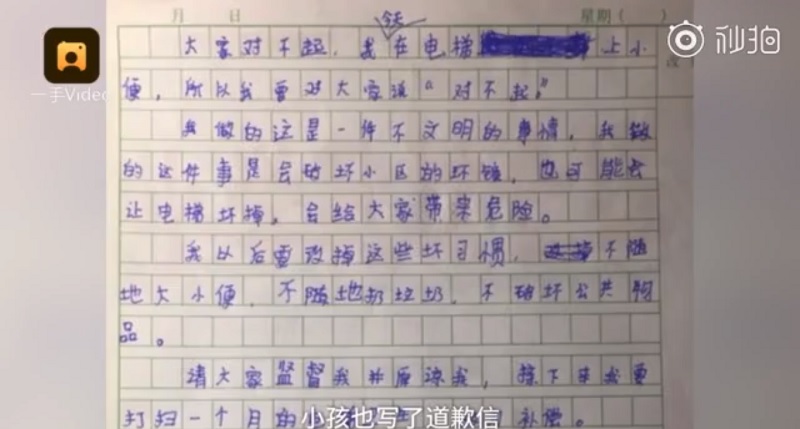 The boy's mother then came forward, issuing an apology and announcing that her child is very sorry of what he had done. The child had also passed a hand written apology to the community.
His mother also issued an apology in the apartment residents' WeChat group.
"My actions as a mother have brought stress to everyone's lives and I apologize to everyone for neglecting my duties,"she wrote.

"Although we reminded him on a daily basis to take care of public hygiene, he didn't listen to us.

After finding out about this situation, we scolded and educated him last night. He knows what he has done wrong and hopes you will all forgive him. He also wants to clean the lift as compensation."
As a punishment, the boy promised to clean the said elevator every day for a whole month under the supervision of his own father.
You can view the surveillance video below: