It is important to limit the things that you share with your current partner
Establish a solid ground to when it comes to sharing online accounts
The longer the relationship, the more intertwined a pair's lives will become. And at this modern day and age, you might be wondering, is it safe to share your account passwords with your partners?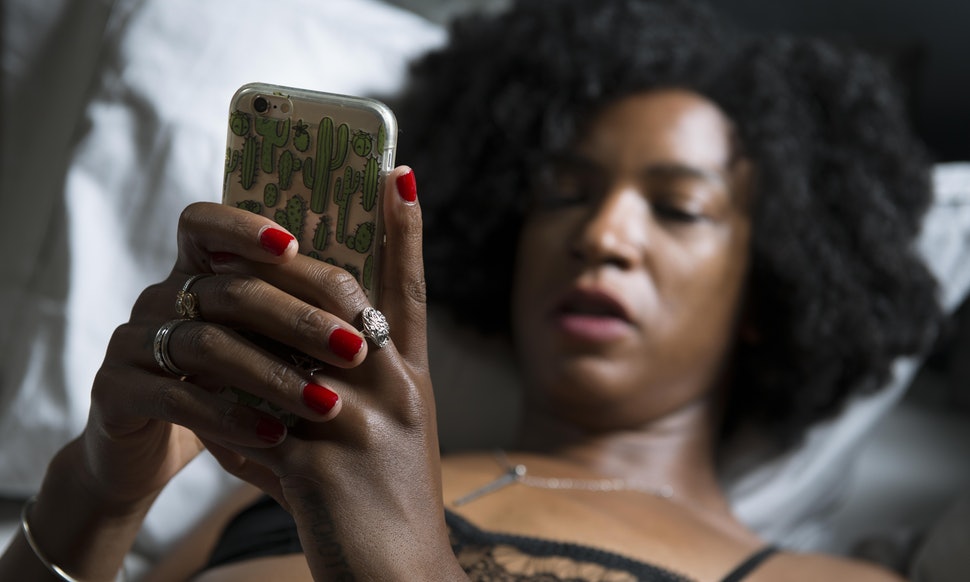 While swapping passwords can be a new norm for relationships as a study from Kaspersky Lab states that 70 percent of people in relationships share PINs, passwords, or exchange fingerprints to access each other's devices.
Even if you are careful with your privacy, you will still be putting your account at risk when you share your activities and devices. It could possibly lead to which could result in data exposure, device damage and even financial loss.
The technological issues are not the only risk when it comes to sharing digital devices as it can also place a significant amount of pressure on the relationship itself.
There are a few instances that lack of privacy has put Facebook users at risk: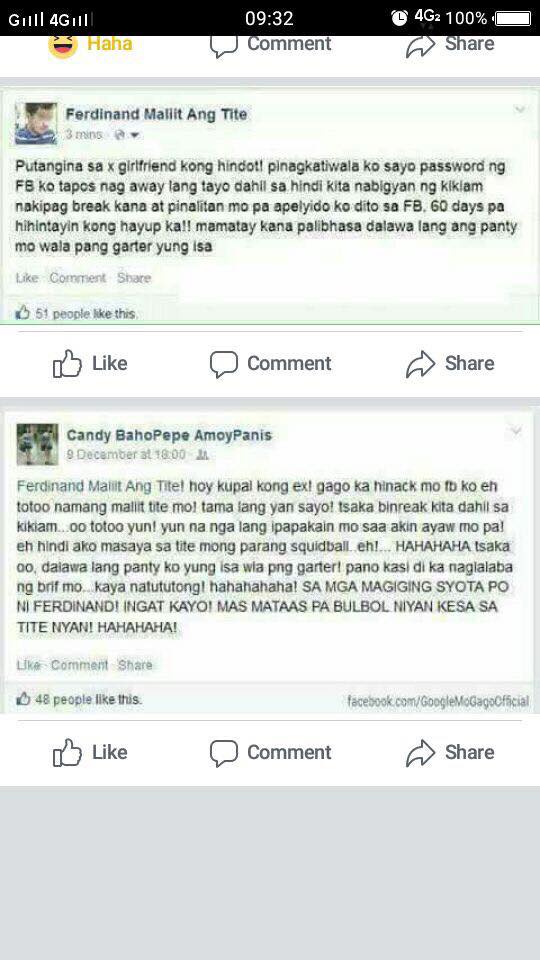 In the screenshot above, a Facebook user rants about his ex-girlfriend who changed his last name on Facebook to "Maliit ang T*t*" which will take 60 days to change. The guy made a clapback and logged in his ex's account and changed her last name to "Baho P*p* Amoy Panis".
Another example is when a guy left his Facebook account open in a computer shop, the next user did not hesitate to change his full name: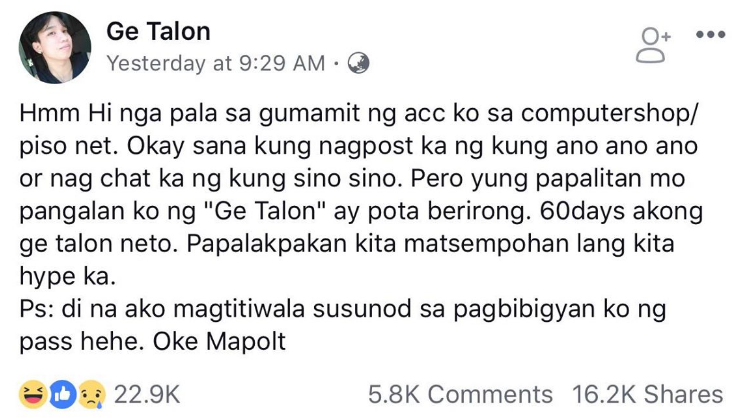 Even if sharing accounts and devices can make you feel at ease and ultimately make your life easier, both safety and trust will be at stake.
Knowing that it is important to behave safely online, it is very important to establish a solid ground with your partner when it comes joint usage of things like online accounts and devices.