Buko vendor gets assaulted by MMDA officials
Citizens around the area pleaded them to stop but to no avail
Netizens got angry and ask for justice for the street vendor
We all know that it's hard to make a living. Many people work hard just to provide for their families and loved ones. That is why street vendors are very admiring because they persevere even under the blazing sun. Although we know that sometimes they work in places where they are not allowed, still, their work is decent enough.
However, it looks like working a decent job is still not allowed for some of these MMDA officials…
LOOK: One concerned netizen posted on Facebook a video of a man getting assaulted by MMDA officials. According to the post, MMDA officials physically assaulted the man who happens to be selling Buko on the streets.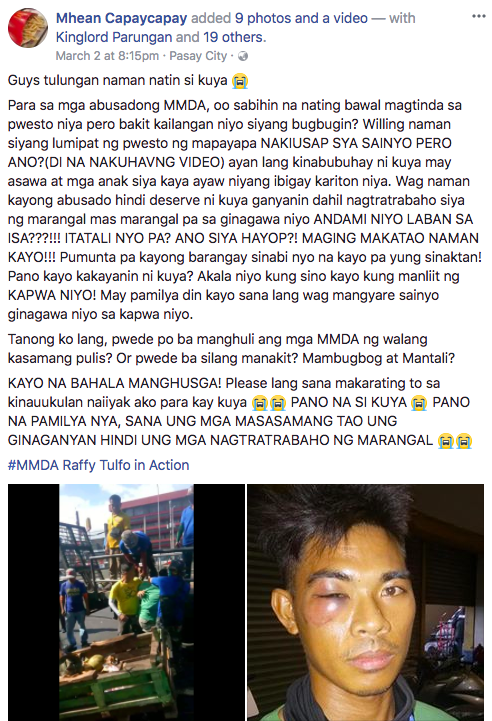 "Para sa mga abusadong MMDA, oo sabihin na nating bawal magtinda sa pwesto niya pero bakit kailangan niyo siyang bugbugin? Willing naman siyang lumipat ng pwesto ng mapayapa. NAKIUSAP SYA SAINYO PERO ANO? ayan lang kinabubuhay ni kuya may asawa at mga anak siya kaya ayaw niyang ibigay kariton niya. Wag naman kayong abusado hindi deserve ni kuya ganyanin dahil nagtratrabaho siya ng marangal mas marangal pa sa ginagawa niyo."
Accordingly, selling Buko is the only source of living of the man and when he tried to defend his post, the officials just ganged up on him and even tried to tie him up.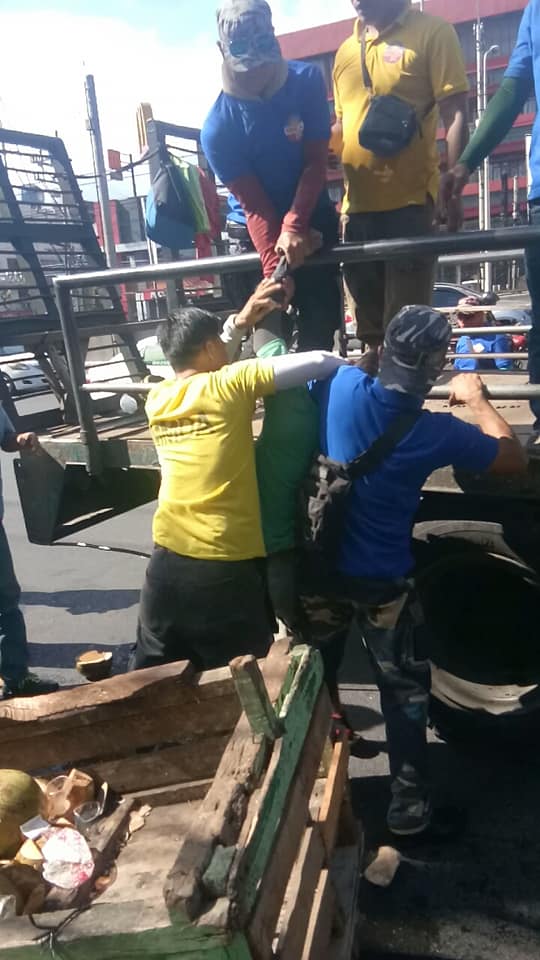 Based on the post, the Buko vendor was even pleading to the officials that he is willing to leave and transfer, however, they were still too harsh on him.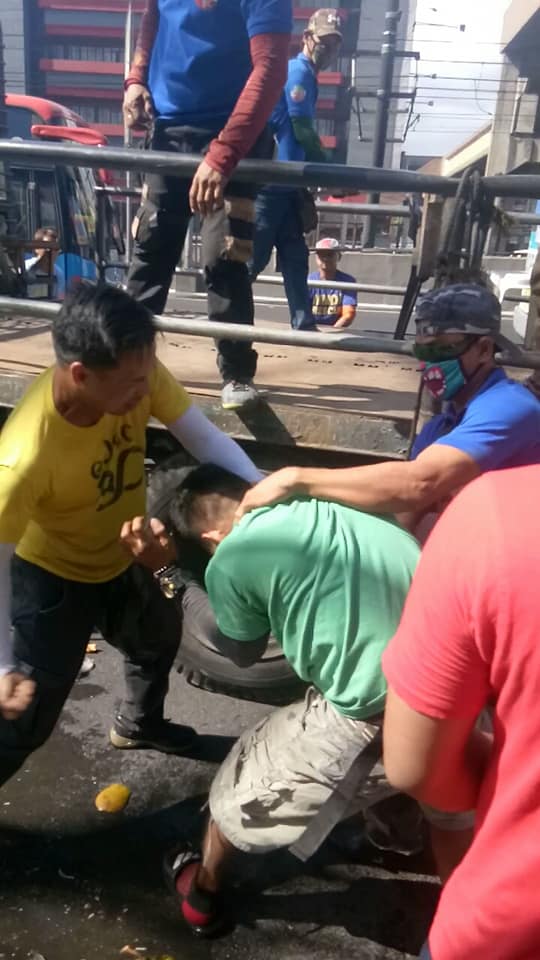 Watching the video posted, it is really heartbreaking to see the man getting beaten up by many officials despite working a decent job. It can be seen that when the vendor tried to get out of their beatings, they still continued to beat him like he was some person who committed a heinous crime.
It can also be heard on the video that many citizens around pleaded for them to stop and just let the man go, nevertheless, the officials were still unstoppable. Also, it can be seen that when the vendor gets inside his selling carton, the officials tried to get him out by tipping over his carton.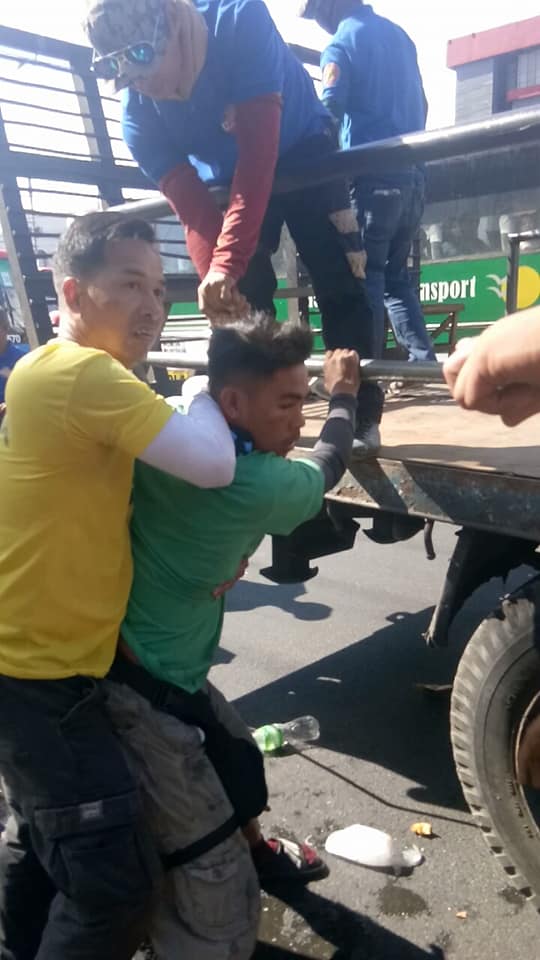 At one point, when one of the officials found out that they were being filmed, he even tried to reason out their act like they did nothing wrong.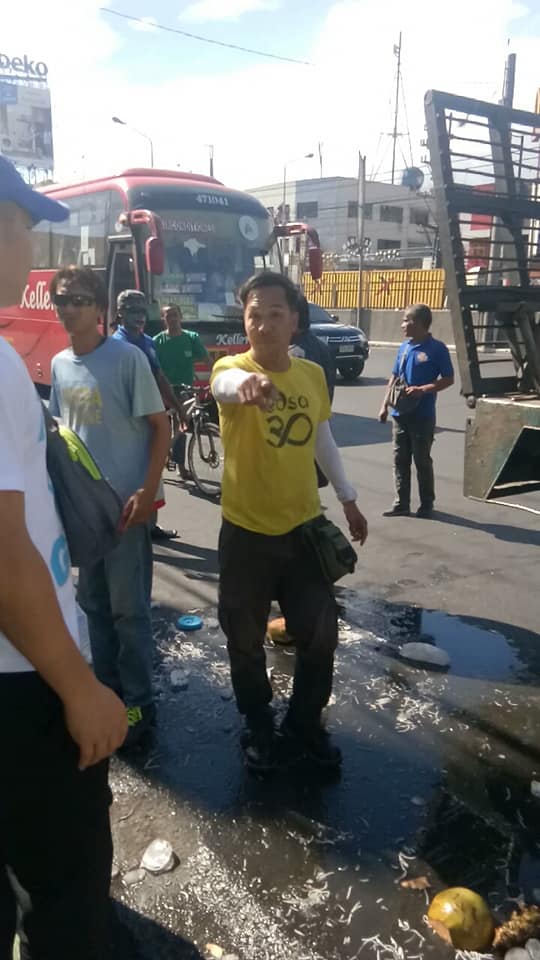 Scared that the video will get viral, the MMDA who happens to be the lead in beating up the vendor tried to stop the netizen from filming. He even wanted to get his phone saying that filming is not allowed especially when he found out that he was caught in the act.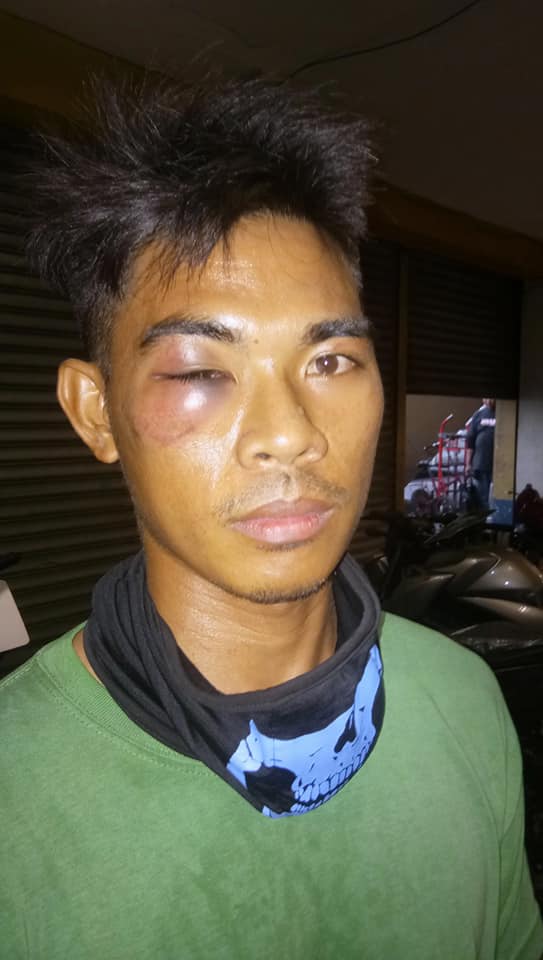 The Buko vendor was left with nothing but a black eye on his face, as a result of the assault. Many netizens got angry with the wrongful treatment of the MMDA officials toward the street vendor and ask for justice to be served.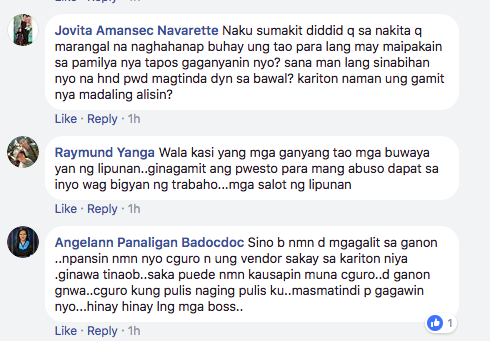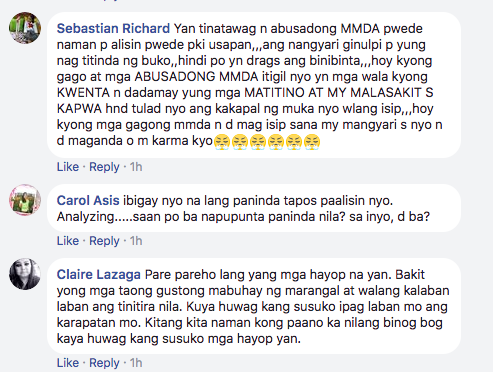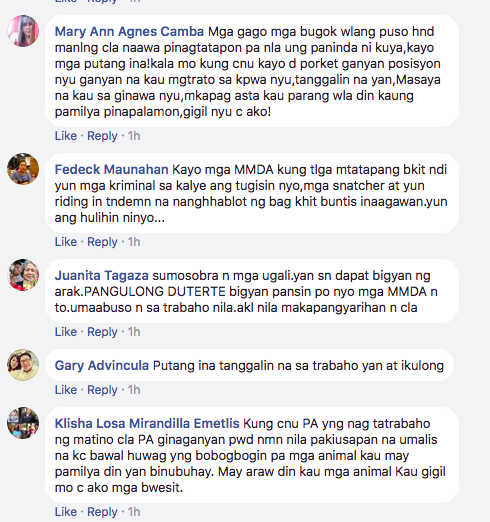 Netizens also want to report it to the authorities and even asks that the MMDA officials involved getting fired.
UPDATE: According to MMDA Spokesperson Celine Pialago, the "Buko vendor in the viral video and his two brothers were arrested by CIDG because of their pending murder case for 10 years."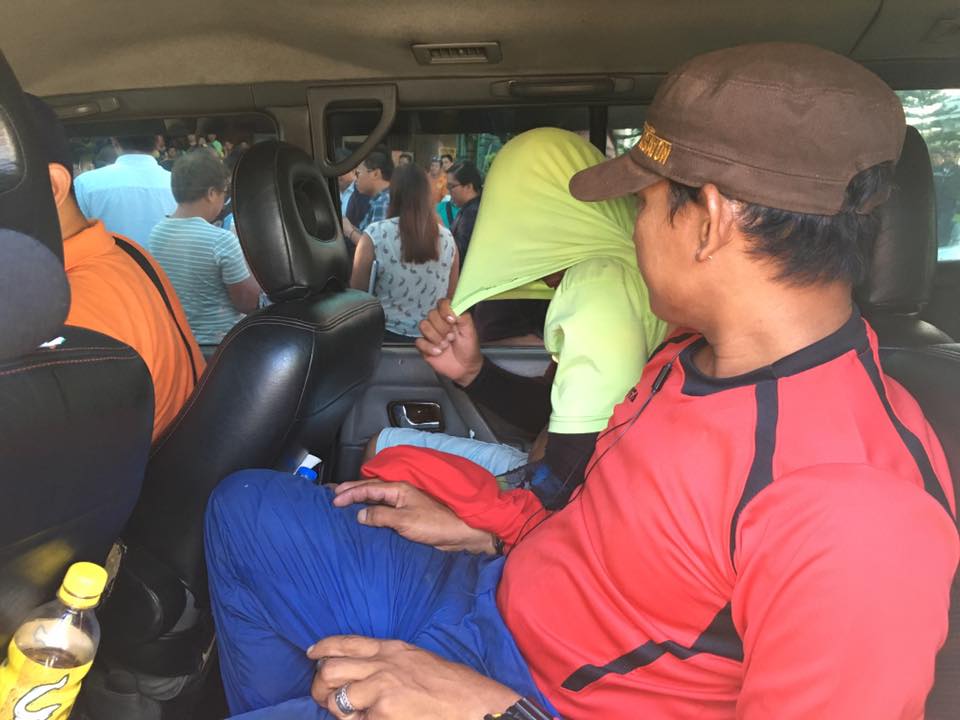 What do you think about this? Share your thoughts! (Photos and video grabbed from FB netizen)