Heading somewhere? Are you going to the mall? Read this up first and be aware of what is happening around the metro!
Three mall guards reportedly beat up a taxi driver who parked in front of a mall
Netizens appealed to hear both sides of the story first before giving judgments
Road rage has been fairly common these days especially with the current situation of Metro Manila traffic. Videos of people getting angry over other drivers have been uploaded all over the internet and netizens cannot help but worry about the seriousness of these situations.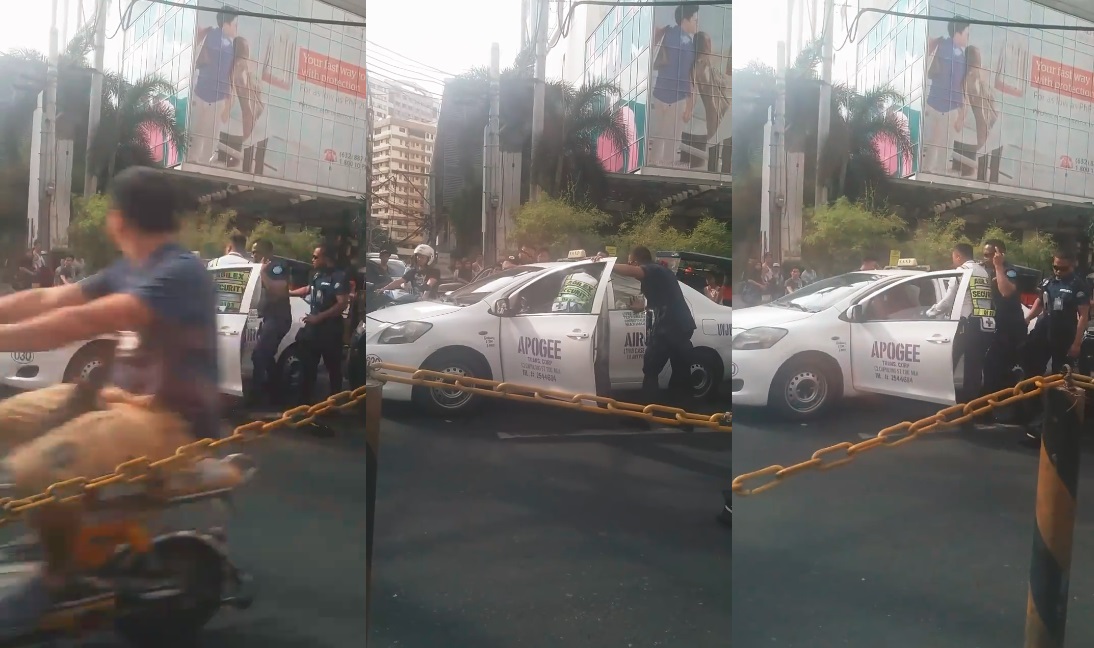 However, on another video posted by a Facebook netizen, which has gone viral, a different kind of road rage is witnessed when the people involved are not drivers but security guards.
Watch the video below:
Based on the Facebook post, three mall security guards were reportedly physically harassing a taxi driver. The incident happened in front of Lucky Chinatown Mall in Binondo, Manila.
Post reads: "3 security guard , nambogbog , sinampal , kinalmot at tinadyakan si kuyang taxi driver na nakaparada sa my Lucky Chinatown… maawa naman kayo , kung my kasalanan , my pulis at batas po tayo, d po ganyan . Araw gabi silang namamasada , namumuhay pra my epapakain sa pamilya , tapos pinagtulungan nyo . Sana makulong kayo."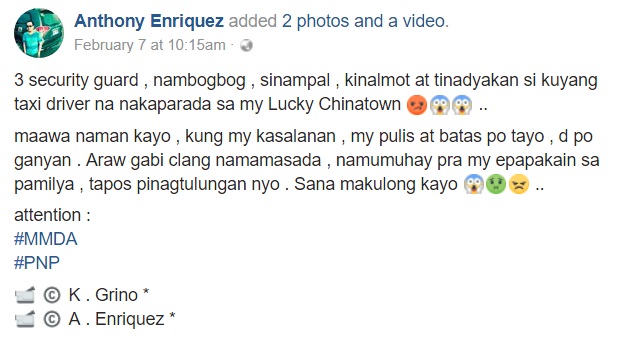 Reportedly, the security guards were beating up the taxi driver for parking in a 'no parking' zone in front of the mall. The said post evoked angry reactions from the netizens calling out the bad behavior shown by the security guards.




However, one netizen who appeared to be a security guard himself commented on the post that the person inside the taxi is not a taxi driver at all but a hold-upper.

"Hindi po taxi driver yang binubugbog. Yan po ang nahuling holdaper na ayaw bumaba sa taxi."


Furthermore, netizens are commenting that hurting someone is not acceptable regardless of the what is committed or what truly happened.  Some netizens also appealed to hear the other side of the story first before judging.



What do you think about this? Who do you think is really at fault? Share your thoughts!