Facebook netizen James Balmeo shared his disappointment towards wedding guests who immediately left reception after eating.
James expressed anger over those guests who went just for food
One netizen named James Balmeo claims he wasn't informed that leaving a wedding reception after eating has been a practice nowadays. He doesn't just find it very disrespectful for the couple but also disappointing as an observer of such momentous events.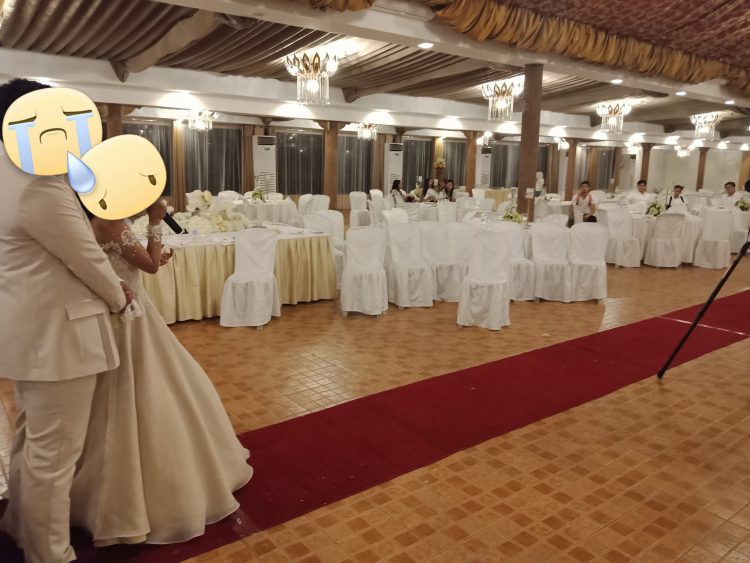 James is a professional photographer hired on special occasions such as matrimonial ceremonies. He was bothered to witness guests slowly exiting the venue without finishing the program oftentimes when he was invited to cover.
As per his heed, he concludes that once the food had been served, these people leave as soon as they finish.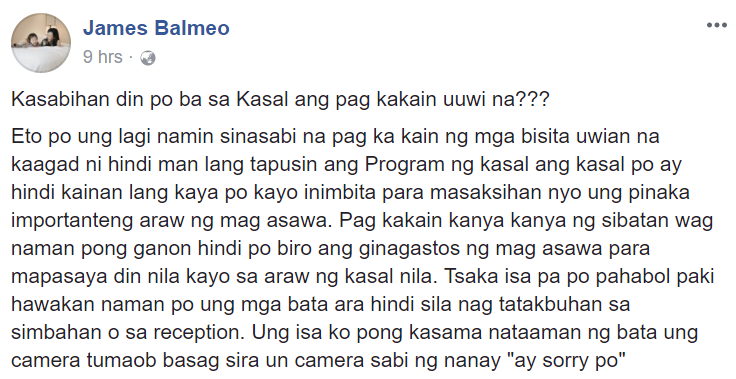 He took to a Facebook post his rant about it, "Pag kakain kanya kanya ng sibatan wag naman pong ganon hindi po biro ang ginagastos ng mag asawa para mapasaya din nila kayo sa araw ng kasal nila. "
It's a shame, knowing that Filipinos are known for valuing traditions such as weddings. Before it wasn't like this at all, some locals in the provinces would stay even until they are forced to leave!
James also wanted to remind parents who attend with their little children to control them as much as possible to avoid interruptions and conflicts to the program. It's a ceremony, not a playground, after all.
Many Facebook users agreed to the photographer's stand and the post instantly became viral with more than 13 thousand reactions and 6,286 shares.
How about you? What's your reaction?