Woman shares open relationship with a gay couple
Gay couple opens relationship with a woman
Yes, no matter how bizarre that is, it is happening.
A boy and a boy and a girl?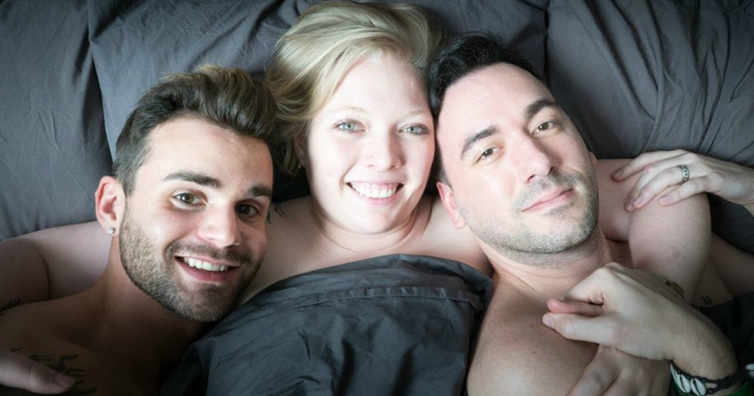 Husbands Matt and Chris Brandt were married for six years before deciding to make their relationship open. Never in their wildest dreams that they would be sharing a love nest with a woman. Cait, the newest part of the family, refers to the relationship as throuple (three and couple).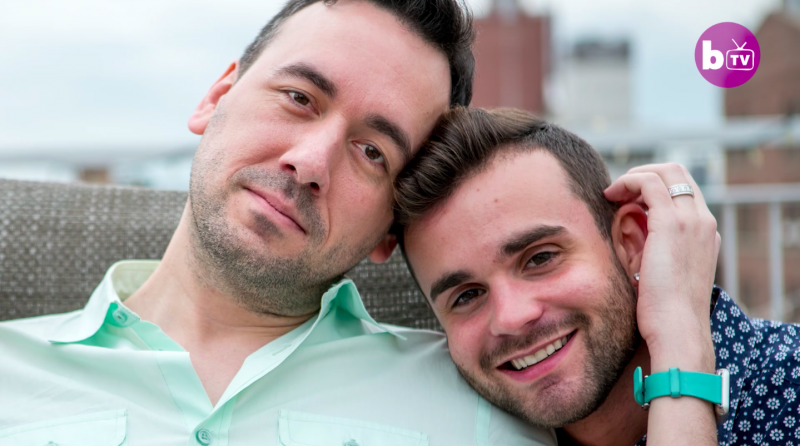 At first, Matt was hesitant with the idea but now, the three lives together under one roof. They have been living for two years and have two cute doggos as well. The three even got featured in a local show, Barcroft TV where Chris admitted, "At first Matt was completely opposed to the idea but after a while, we talked about it and he warmed up to it."
"The three of us started to spend more and more time together and after about seven or eight months she was staying over five nights a week," Chris added.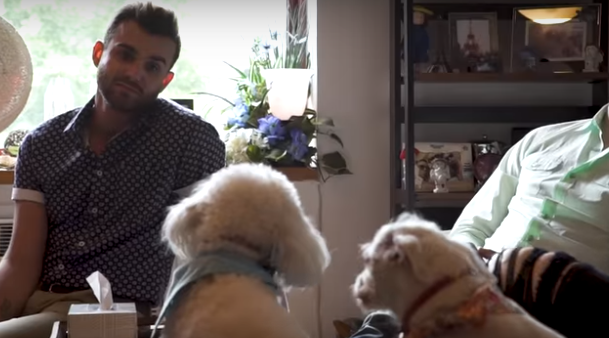 After all the adjustments, they have become happier than ever. Cait and Chris identify themselves as bisexuals, but Matt considers himself as a little different. "I'm homoflexible so I like guys and I'm open, flexible to women – I prefer men," he said.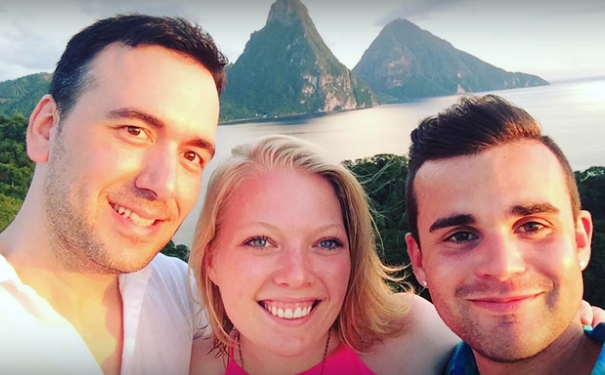 What do you think of this relationship guys? Comment down below.