Rea Ramirez Florentino, a manager at Pancake House, recently posted in Facebook about a new modus done in restaurants in Laguna.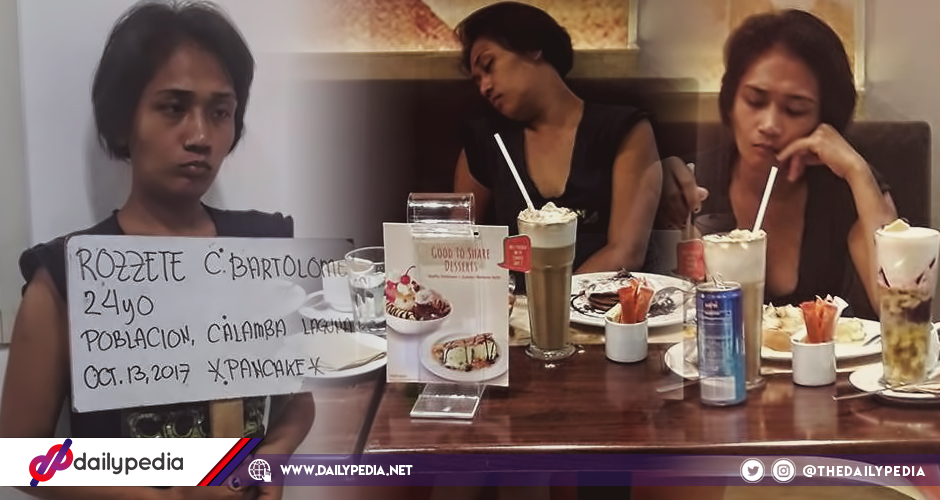 Her post stated, "Sa lahat ng kaibigan ko na nasa food industry, Mag ingat kayo sa babaeng ito. Manloloko yan! Modus nya mag order ng marami at sasabihin darating asawa nya.
"Kapag nakakain na magdrama na sya na nahihilo at magtulog tulugan. Ending walang pambayad!😡😠 Maxs at Pancake na nabibiktima nya."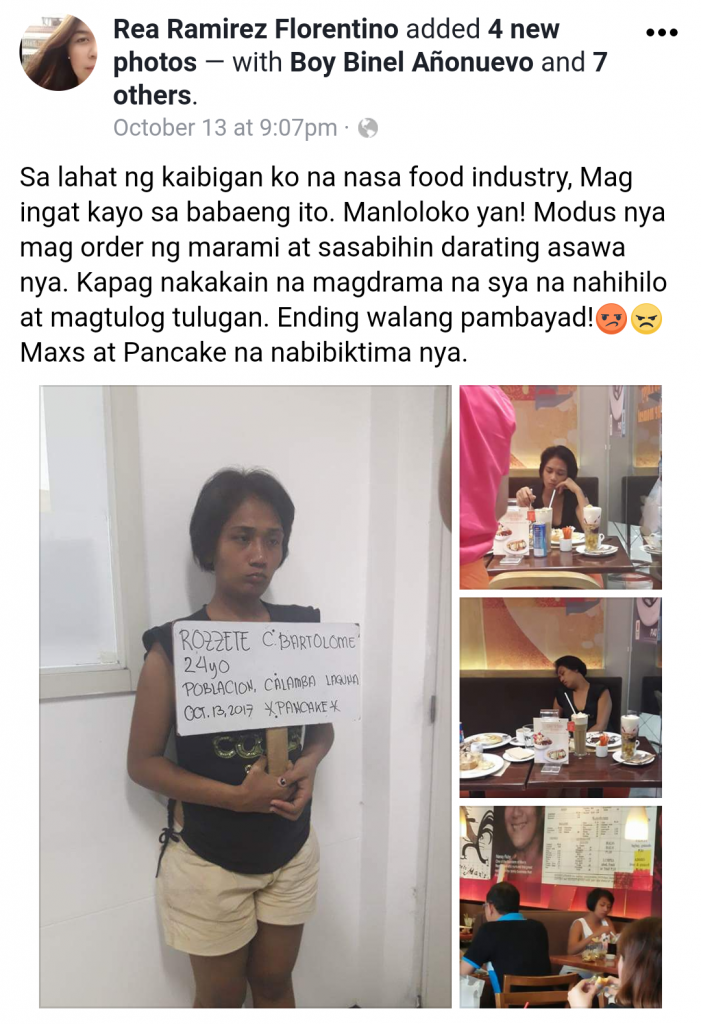 According to Florentino's post, the suspect would order a lot of food and pretend that she was waiting for her husband. Then, she will claim that he will pay for what she ordered.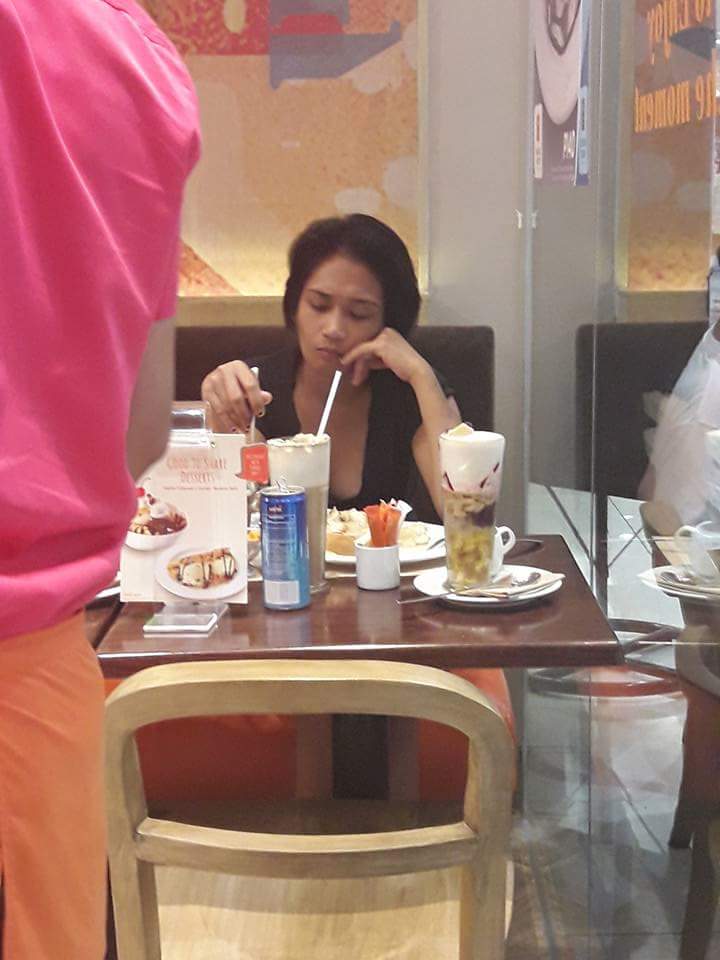 Once she ate it all, she will pretend to get dizzy or pretend to fall asleep.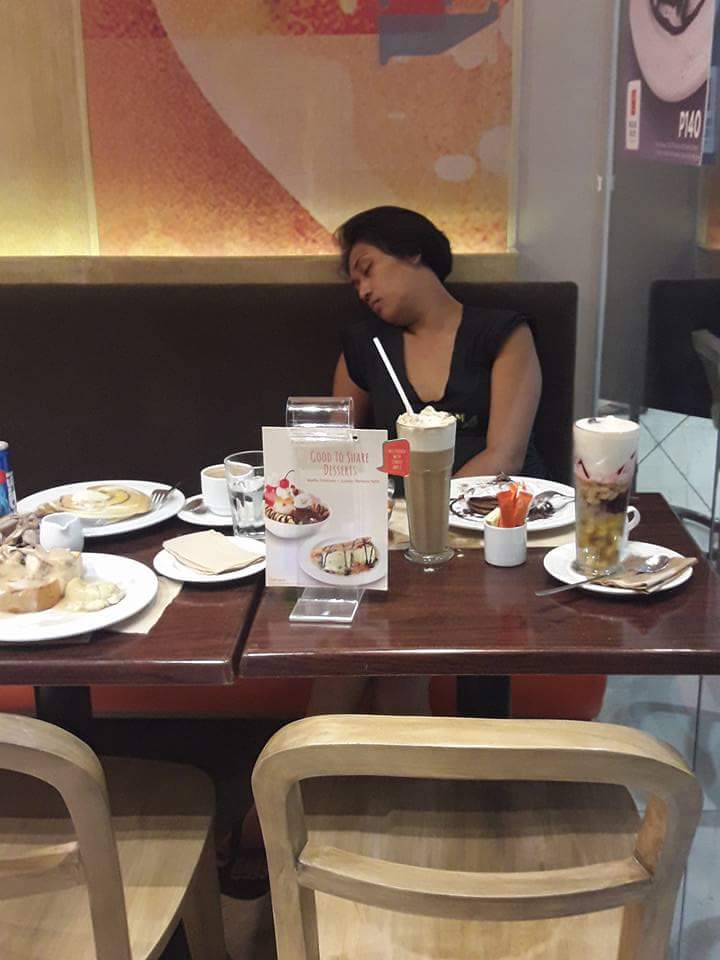 Particularly, the suspect has done this modus at two restaurants: Max's and Pancake House at Laguna.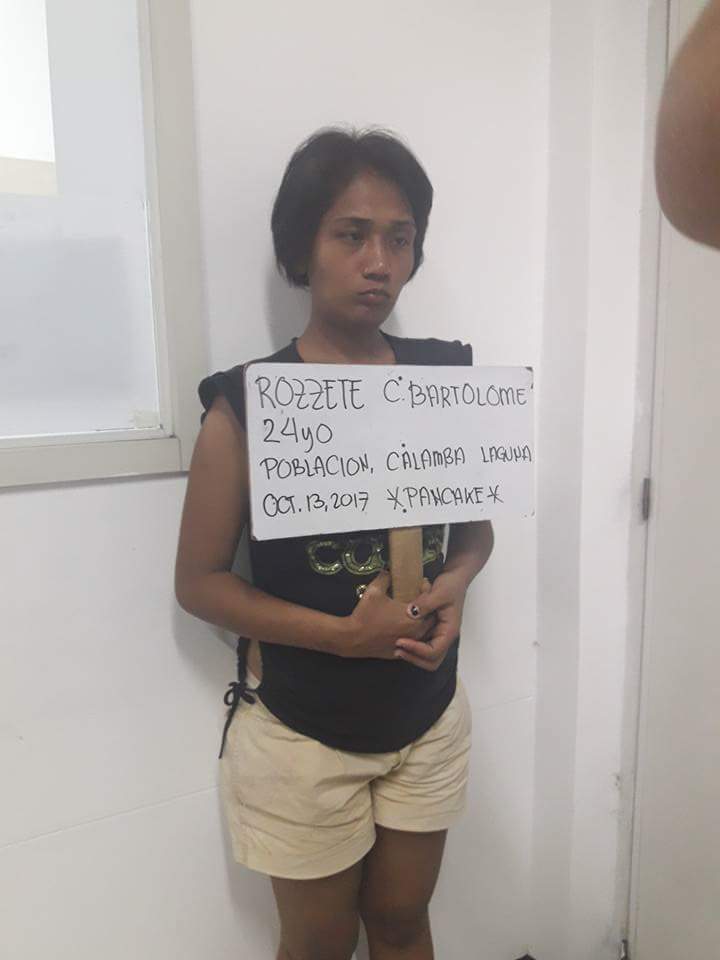 She was reported to the authorities and was later detained.