Beauty pageants have been one of the reason why Filipinos come together.
Miss Universe Philippine candidates that came in Top 6, have been a runner up and the winner.
In celebration and preparation for the next Miss Universe pageant.
Miss Universe is one of the most publicized beauty pageants together with Miss World, Miss Earth and Miss International. These are the women that came in Top 6, have been a runner up and won the title:
1963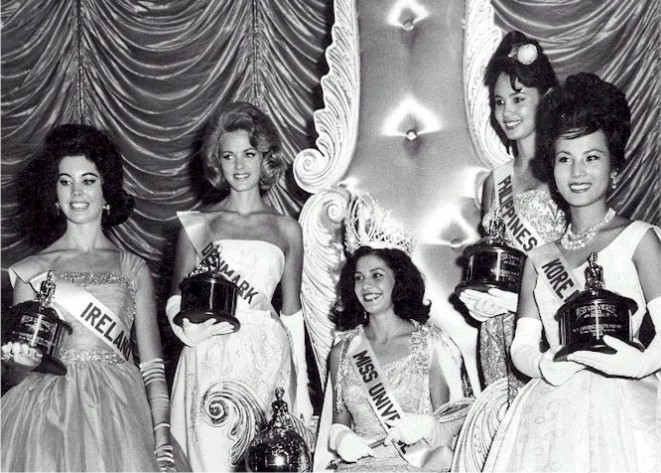 Lalaine Bennett: 3rd Runner Up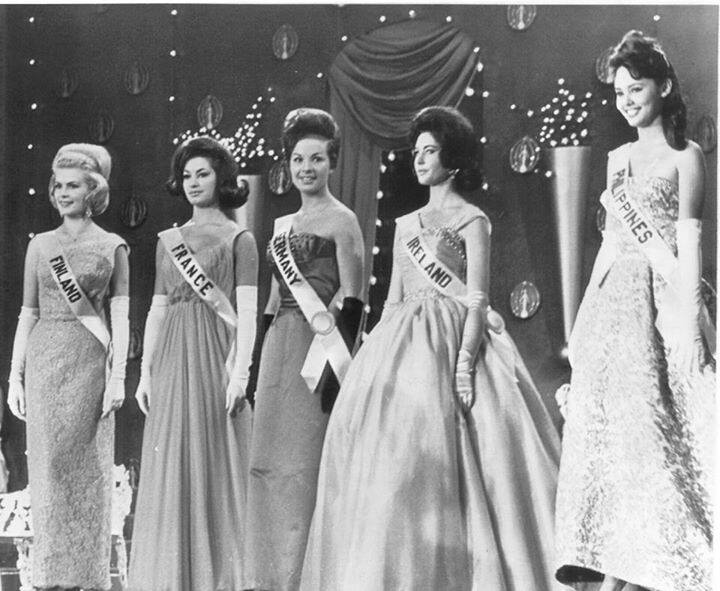 Lalaine Bennett is a mestiza from Bayombong, Nueva Ecija. She married Felix Skievasky, an American naval officer of Filipino-Polish descent. They were married at the San Marcelino Church in Manila on Sept. 7, 1964. The newlyweds later settled in Seattle, Washington.
1969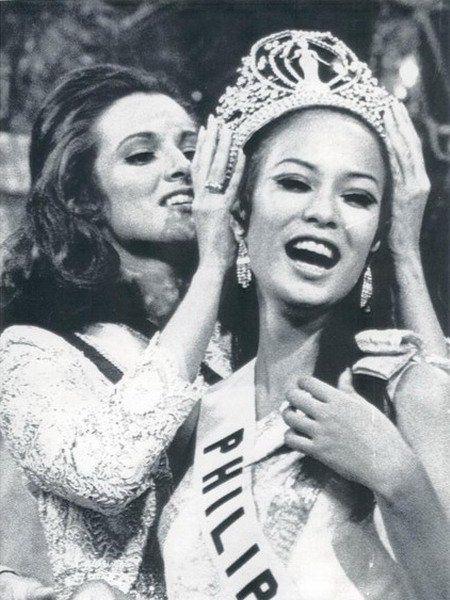 Gloria Diaz: WINNER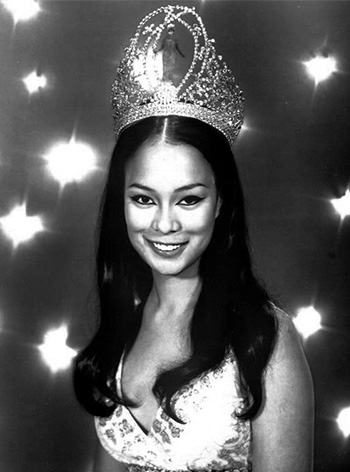 She was studying in college when Gloria Diaz was scouted by a pageant aficionado. She was convinced to join Binibining Pilipinas. She was beautiful, yes, but her wit was what captivated the audience and crowned Bb. Pilipinas – Universe in 1969 at only eighteen years old. She is separated from businessman Gabriel "Bong" Daza, with whom she has two daughters, Isabelle and Ava and son, Raphael.
1973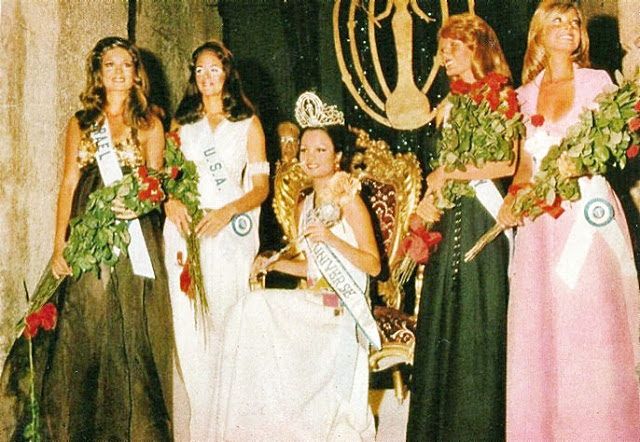 Margarita Moran: WINNER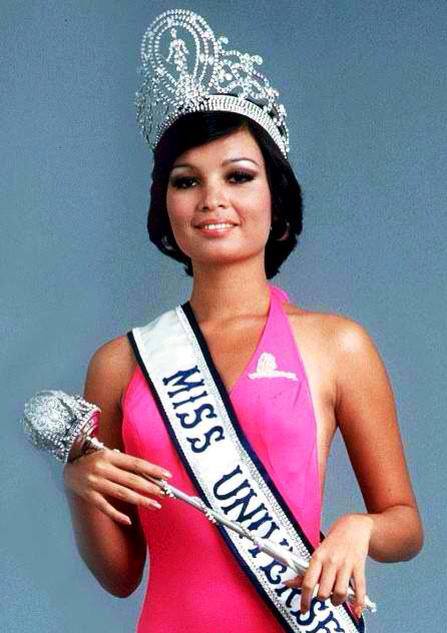 Margarita Moran is currently the President of Ballet Philippines.  She is actually also the granddaughter of the Fifth President of the Philippines, Manuel Acuña Roxas. She married Congressman Antonio R. Floirendo, Jr. of Davao del Norte but separated after thirty years of marriage. They have two daughters; Monica Danielle and Gabrielle Antoinette.
1975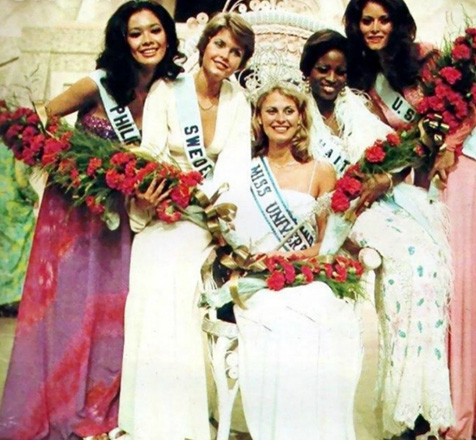 Chiqui Brosas: 4th Runner Up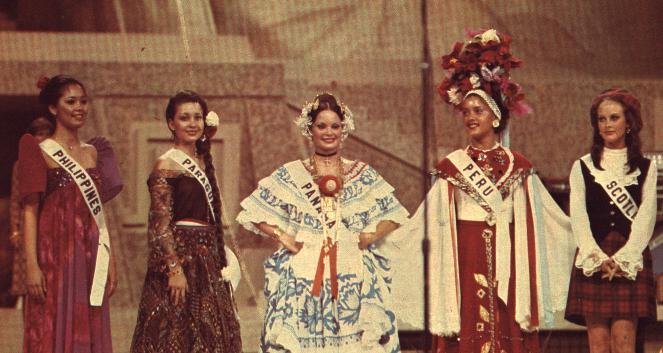 During the pageant, she was humbly called "Miss Numero Uno" by the press. She married Filipino-German business magnate Ralph Hahn in 1983.
1980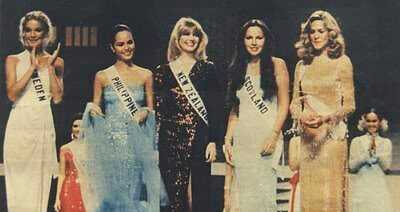 A year after Miss Universe, she started her acting career in the Philippines. Chat Silayan died when she was just 46 in April 2006 due to colon cancer. She was married to Michael Bailon and they have three children together: Victory, Timothy and Micaela.
1984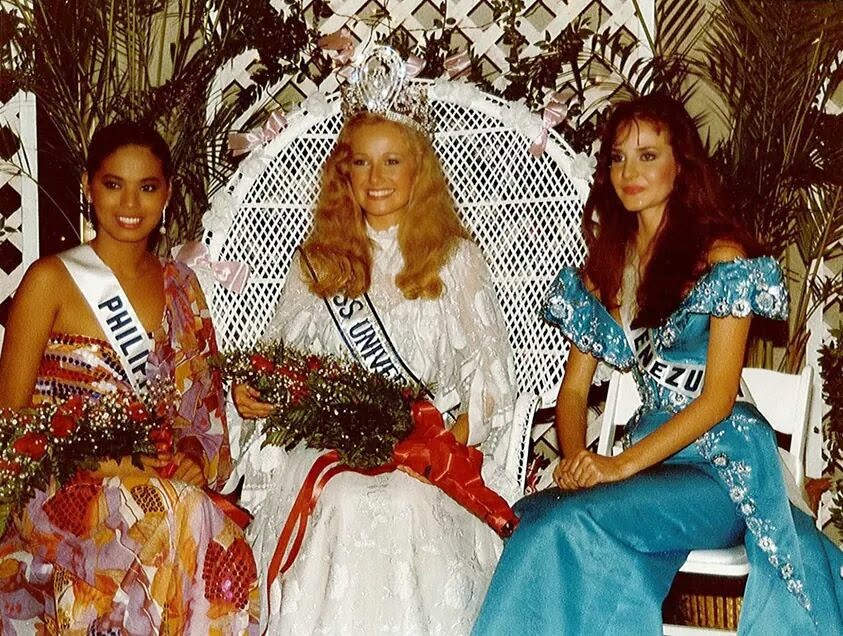 Desiree Verdadero: 3rd Runner Up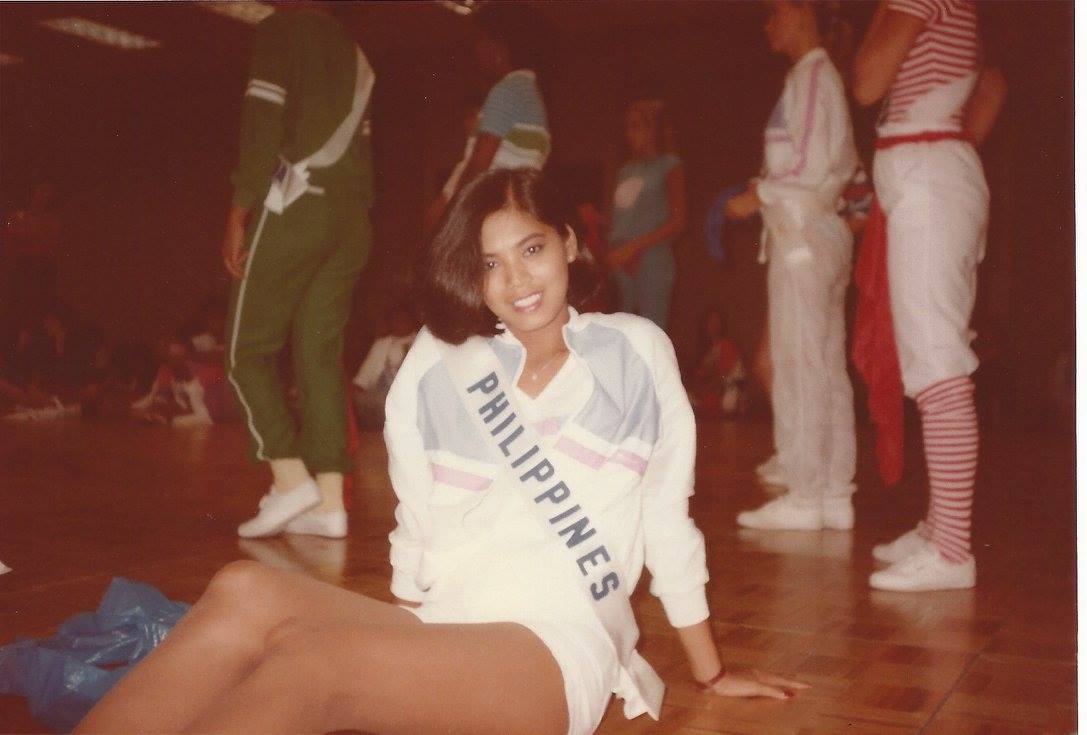 After more than twenty years of being crowned, Desiree Verdadero still feels like one of the most beautiful women in the world because of her husband, former model Dr. JB Abesamis. They have two children together: Aya and Bien.
1994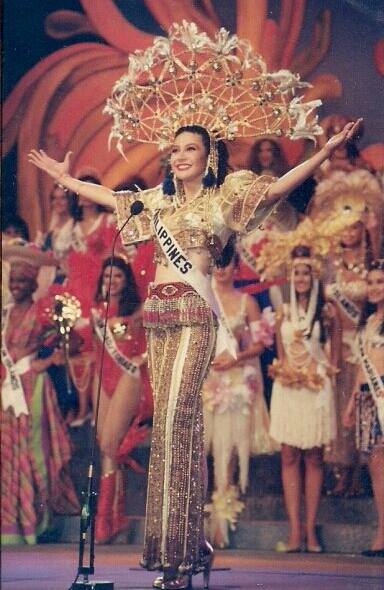 Charlene Gonzales: Top 6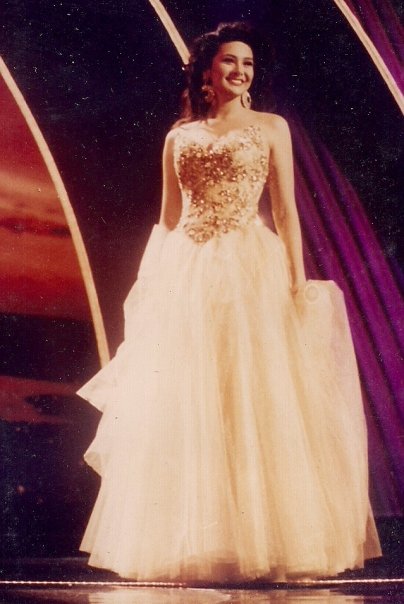 After the pageant, she became an award-winning host in ABS-CBN. Her most notable role in acting is Dyesebel in 1996. She is married to actor Aga Muhlach and they have twins togteher: Andres and Atasha.
1999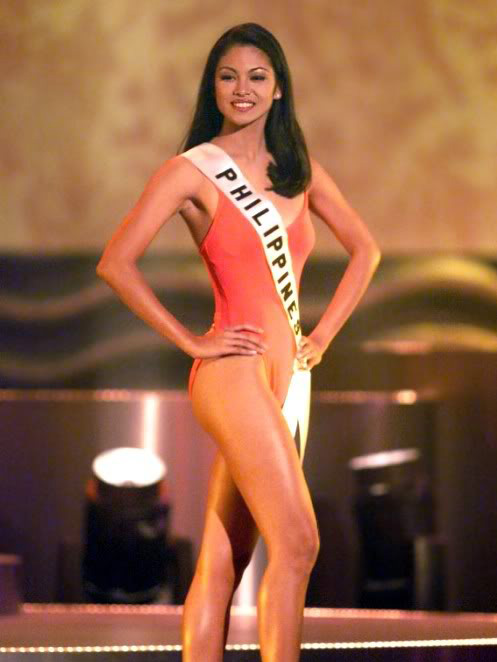 Miriam Quiambao: 1st Runner Up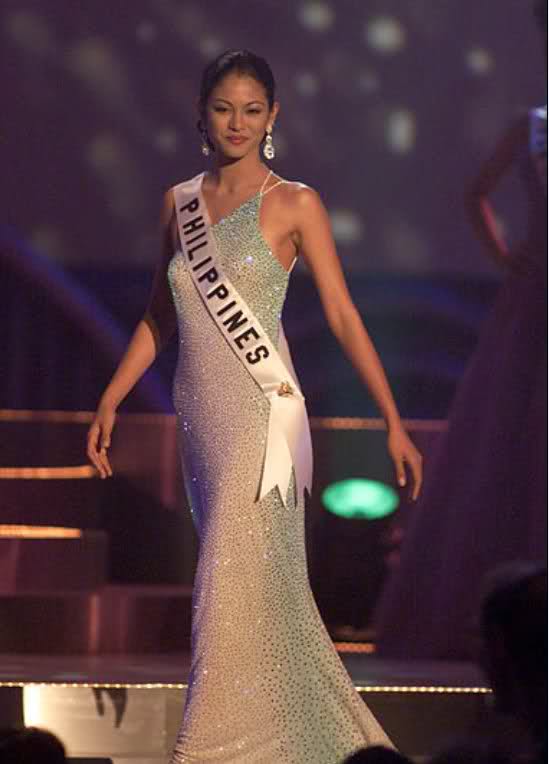 Before she joined Binibining Pilipinas, she was a therapist in St. Luke's Medical Center in Quezon City. She also worked as an instructor in a gym. During the preliminary round of the evening gown competition, she slipped and fell on stage. Despite that, she collected herself and walked graciously. At the finals she said, "she felt she represented those women who have fallen both on and off the stage" and that she hopes to be "an example to the rest of the women in the world."
2010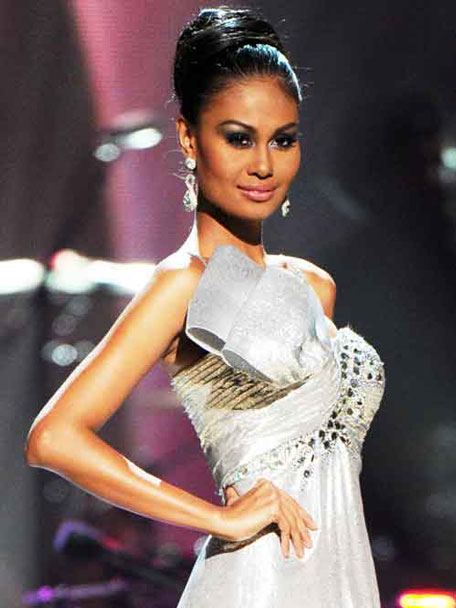 Venus Raj: 4th Runner Up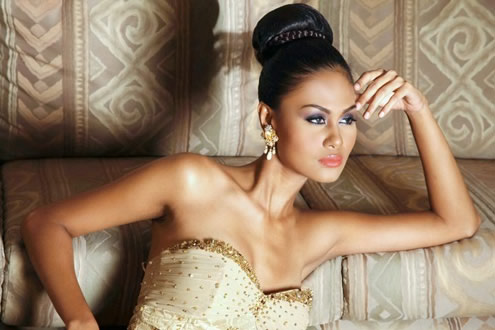 Venus Raj was born to an Indian father and a Filipino mother. After her birth, her mother took her to Bato, Camarines Sur in Bicol. She was registered as a Philippine-born by her aunt. This became an issue when she won and had been dethroned. In a local interview, she stated that a representative for Miss Universe 2010 spoke with her and looked into her case. In the same interview, she said, "My fight is now more than just chasing a dream. It is about clearing my soiled reputation. It is about standing up for people who are poor and born out of wedlock. It is a fight for acceptance."
2011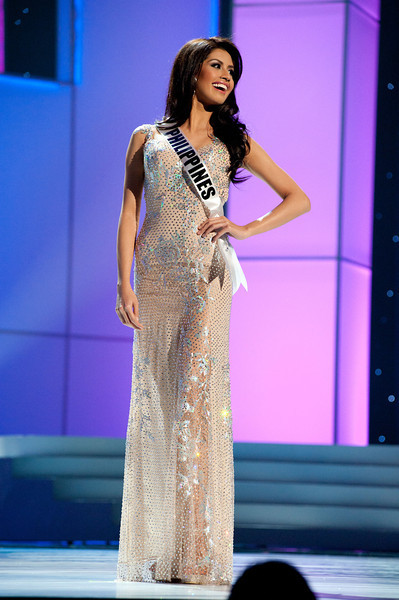 Shamcey Supsup: 3rd Runner Up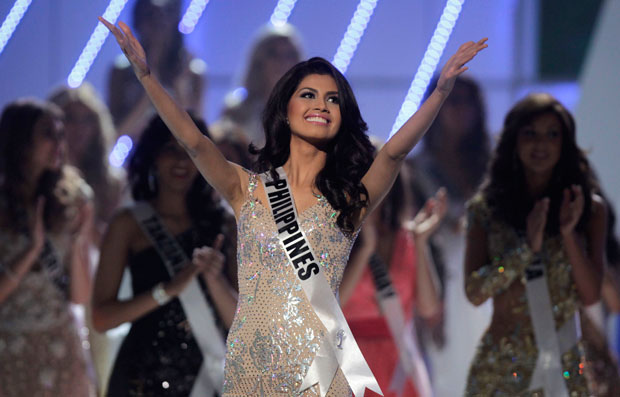 In 2013, Shamcey Supsup married her boyfriend Lloyd Lee after a few months of dating. They now have a daughter named Nyke.
2012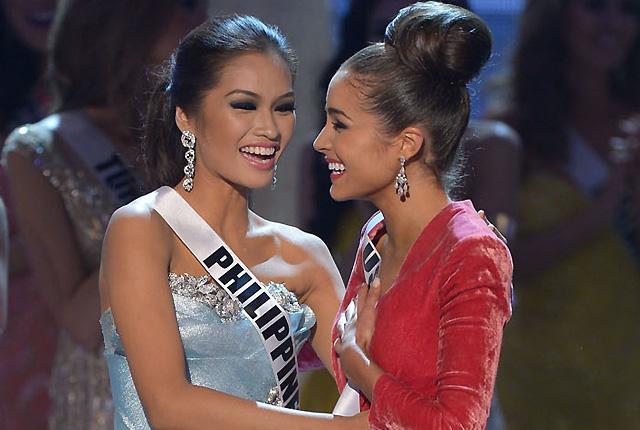 Janine Tugonon: 1st Runner Up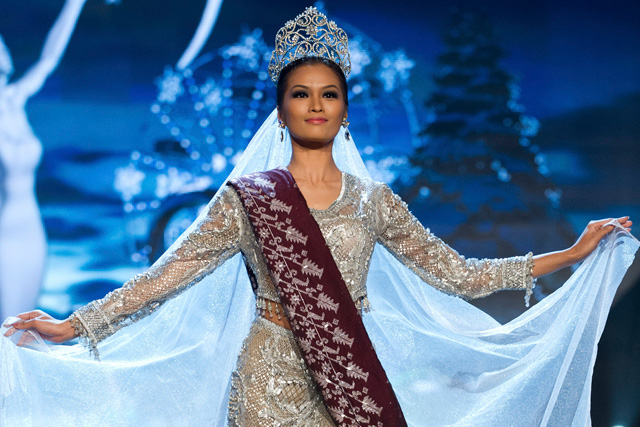 Janine Tugonon has a Pharmacy degree and has a Latin honors (Cum laude) at University of Santo Tomas in Manila. Her relationship with Jaypee Santos was a huge issue in her career when she started talking with The Script's frontman, Danny O'Donoghue.
2013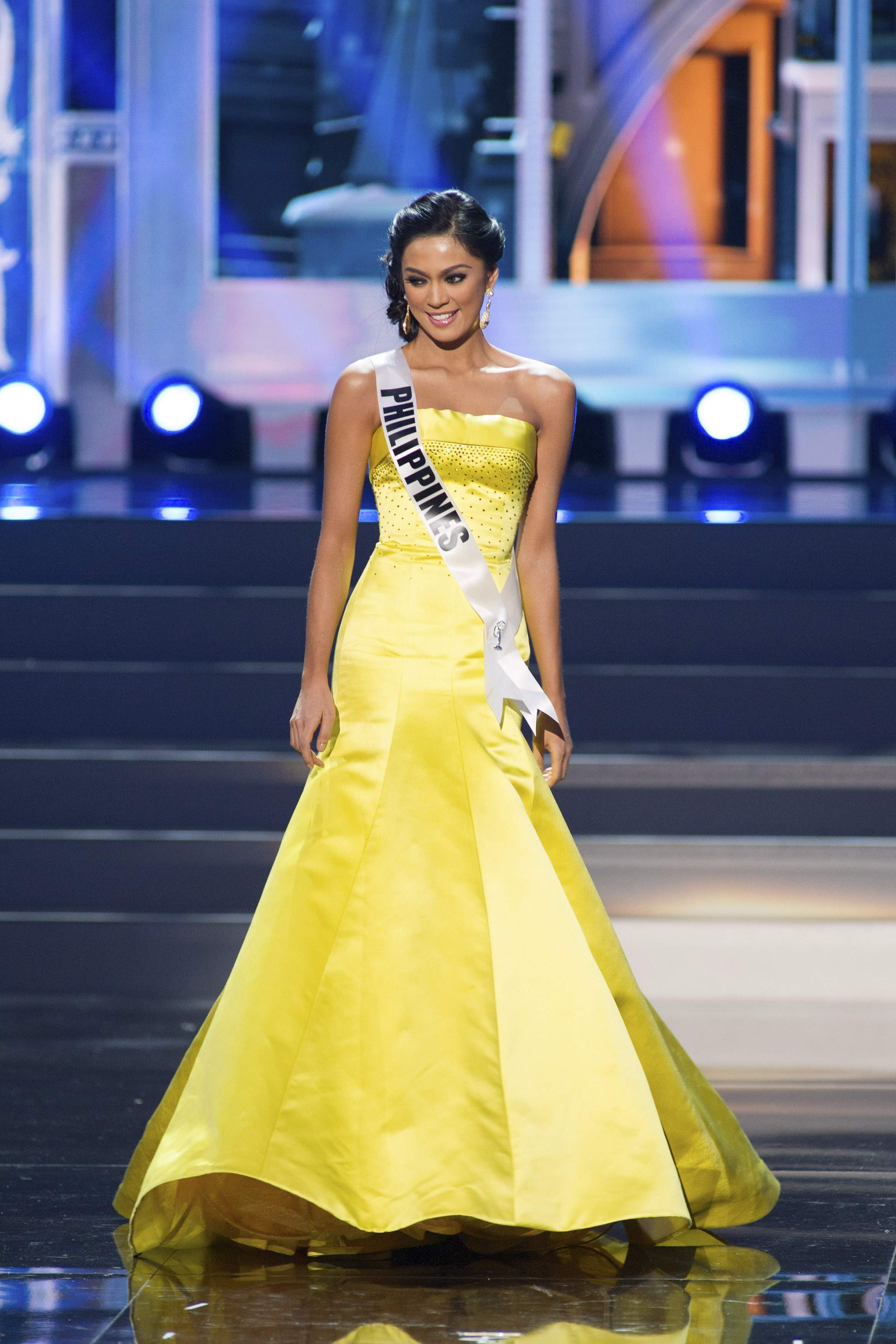 Ariella Arida: 3rd Runner Up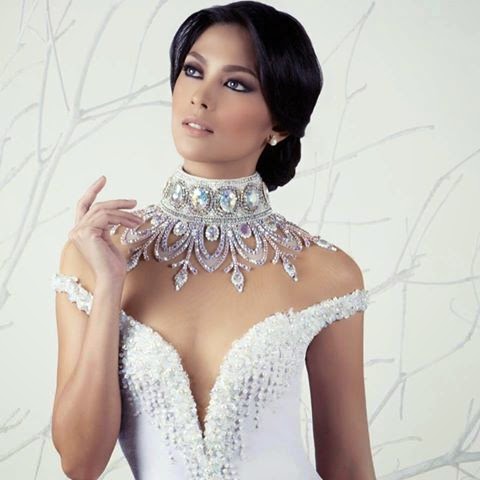 Ariella Arida graduated in University of Los Baños, Laguna with a degree in Chemistry. Beyond the "shake it off" cheer for Maxine Medina, she admitted that she hopes that in the future, representatives from the Philippines would be allowed to use their native tongue during the question and answer portion.
2015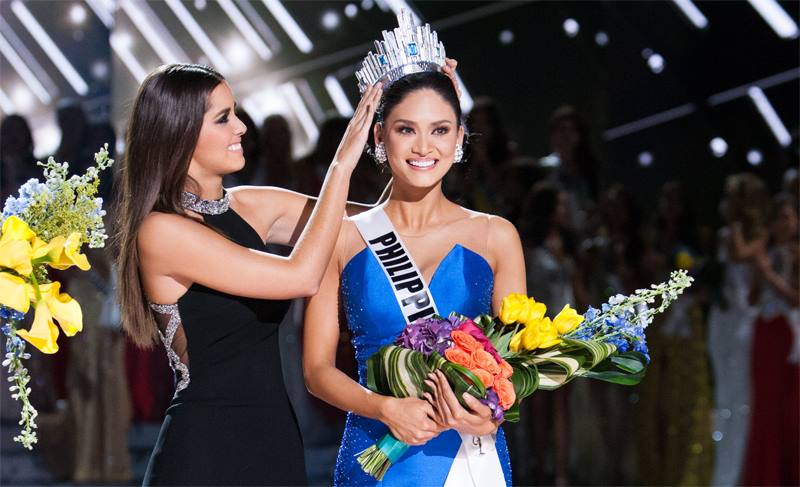 Pia Wurtzbach: WINNER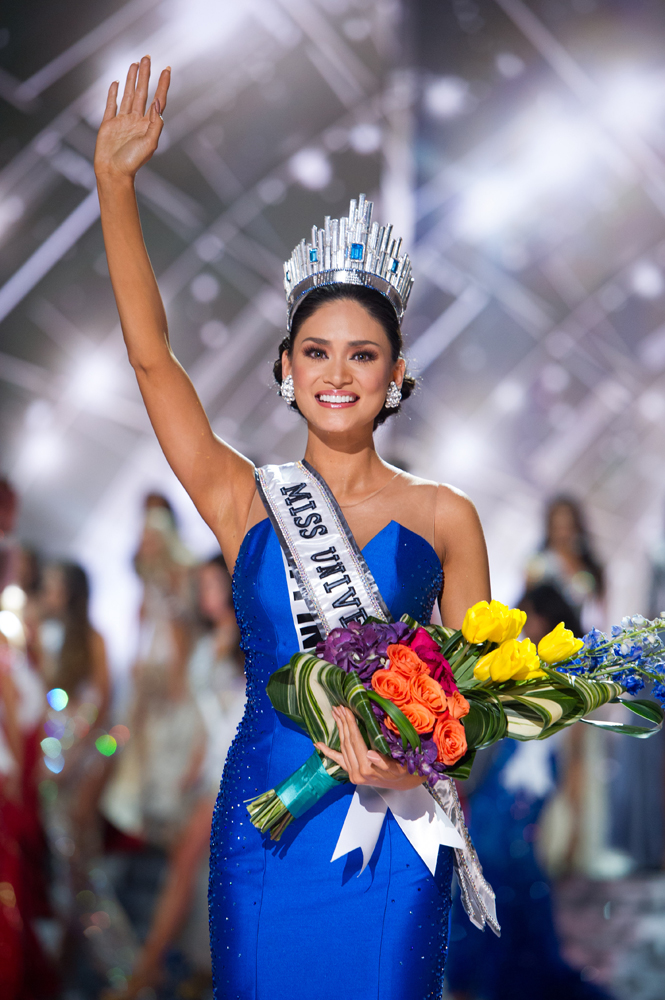 Steve Harvey, the host of 2015 Miss Universe, mistakenly called Miss Colombia Ariadna Guiterrez instead of Pia Wurtzbach. Paulina Vega, 2014 Miss Universe, removed the crown from Guiterrez's head and put it onto Wurtzbach. Before she won Miss Universe,  she was a model and an actress under the stage name "Pia Romero." She also became a stylist, makeup artist and beauty writer for Philippine Daily Inquirer's 2bUsection. She was dubbed as the "Most Hardworking Miss Universe."
2016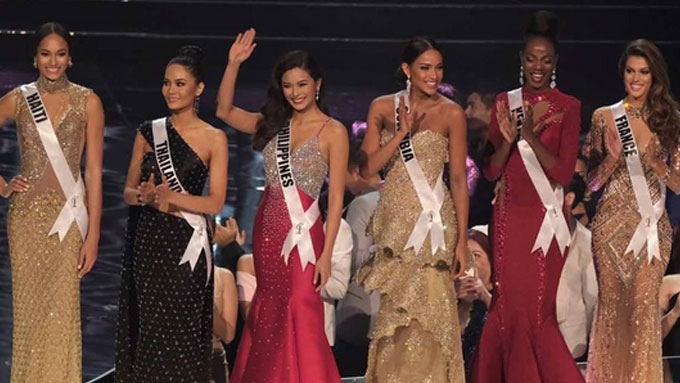 Maxine Medina: Top 6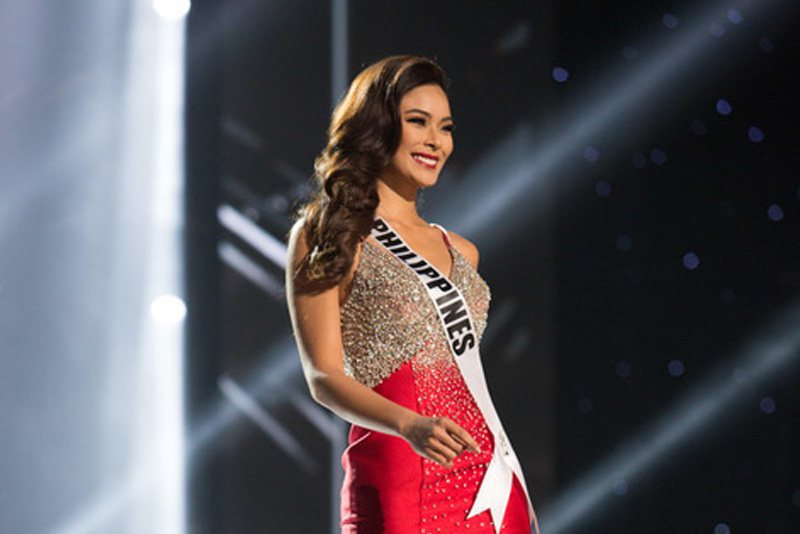 Although having the advantage of being in a home court, Maxine Medina felt pressured at the said pageant. Before the pageant, she was a senior member of Professional Models Association of the Philippines.