A man named Dave Villanueva what his inspiration was that motivated him to change for the better.
Along with his post, he also shared a few pictures of his before-and-after appearance.
Bullying is one of the most common scenarios in the environment, most especially in schools. Indeed, knowing that your child is being mistreated is disappointing as no parent wants their kid to be neglected by others.
Sometimes, bullying can affect a child negatively through what the offenders say. There are cases when the victims decrease their self-esteem, or worse, lose it completely. It can even be more serious if a victim decides to refuse to come to school or even going out of the room.
However, not all cases are the same. There are instances that kids are able to handle such harsh words from people and turn it into a motivation to improve and do better.
One of the victims of bullying who never let himself be affected by harsh criticisms is Dave Villanueva.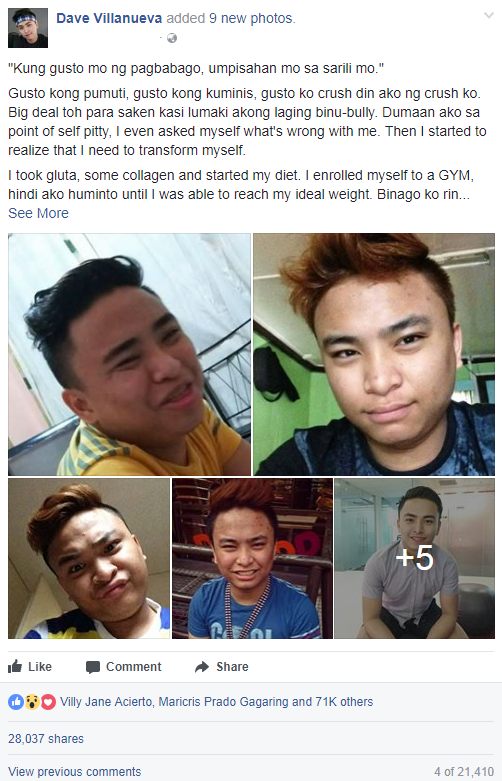 According to him, he grew up as a kid who always got bullied by the others who thought they were better than him.
Villanueva shared his story on his Facebook account which shocked a lot of netizens because of the change he had gone through. The same post went viral in a short period of time as it inspired a lot of people as well.
Read his full post below:
"'Kung gusto mo ng pagbabago, umpisahan mo sa sarili mo.'
Gusto kong pumuti, gusto kong kuminis, gusto ko crush din ako ng crush ko. Big deal toh para saken kasi lumaki akong laging binu-bully."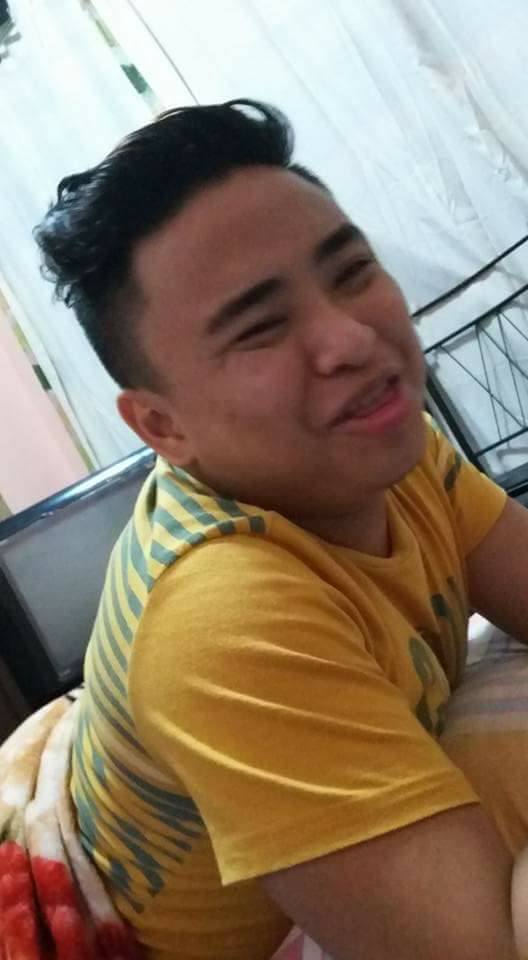 Usually, the ones who are mostly bullied are the ones who look like they won't fight back – which is why they are the common target of these bullies, and they have one goal: to make their victims feel bad about themselves while they are feeling otherwise.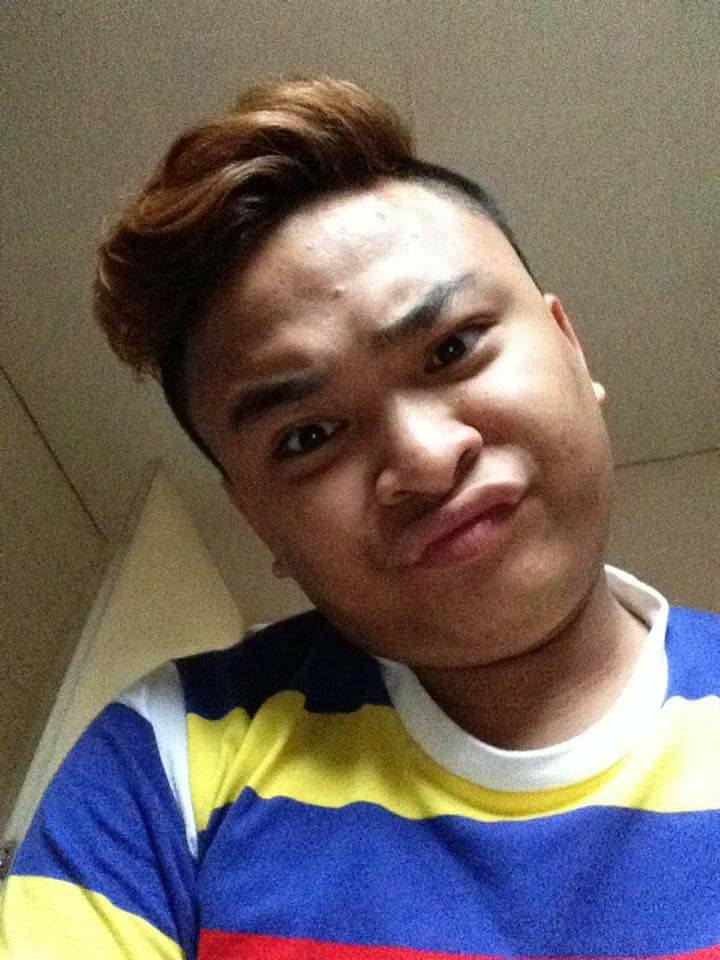 "Dumaan ako sa point of self pity, I even asked myself what's wrong with me. Then I started to realize that I need to transform myself."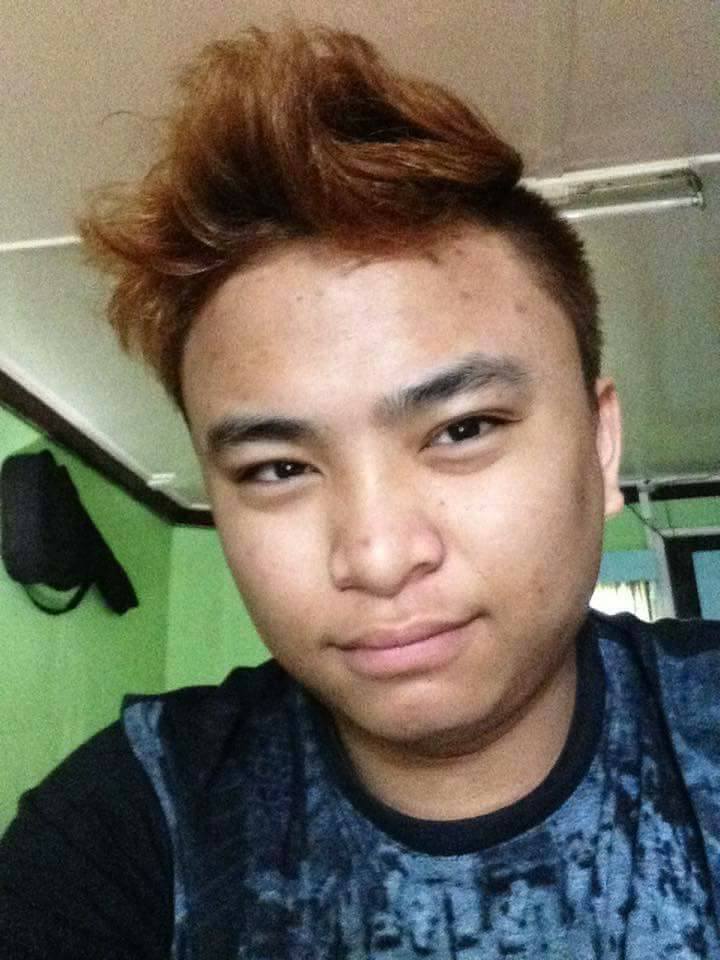 Villanueva didn't take his experiences as major problems but rather his fuel to go and prove them wrong.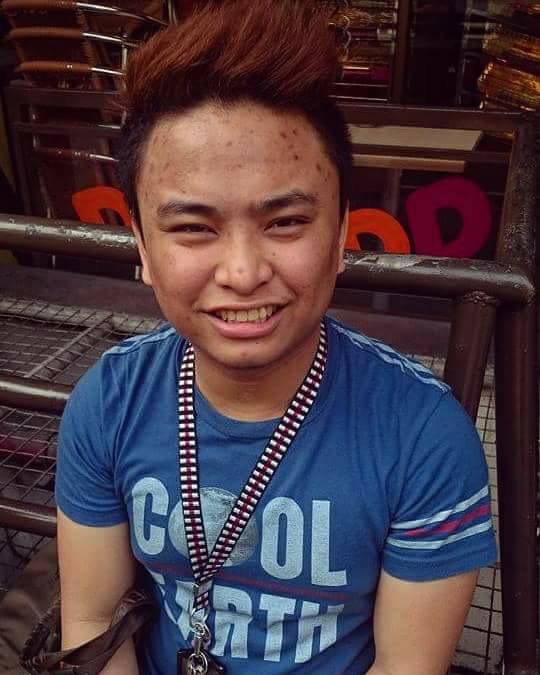 "I took gluta, some collagen and started my diet. I enrolled myself to a GYM, hindi ako huminto until I was able to reach my ideal weight. Binago ko rin ang lifestyle ko. I changed the way I dress myself at marami pang iba."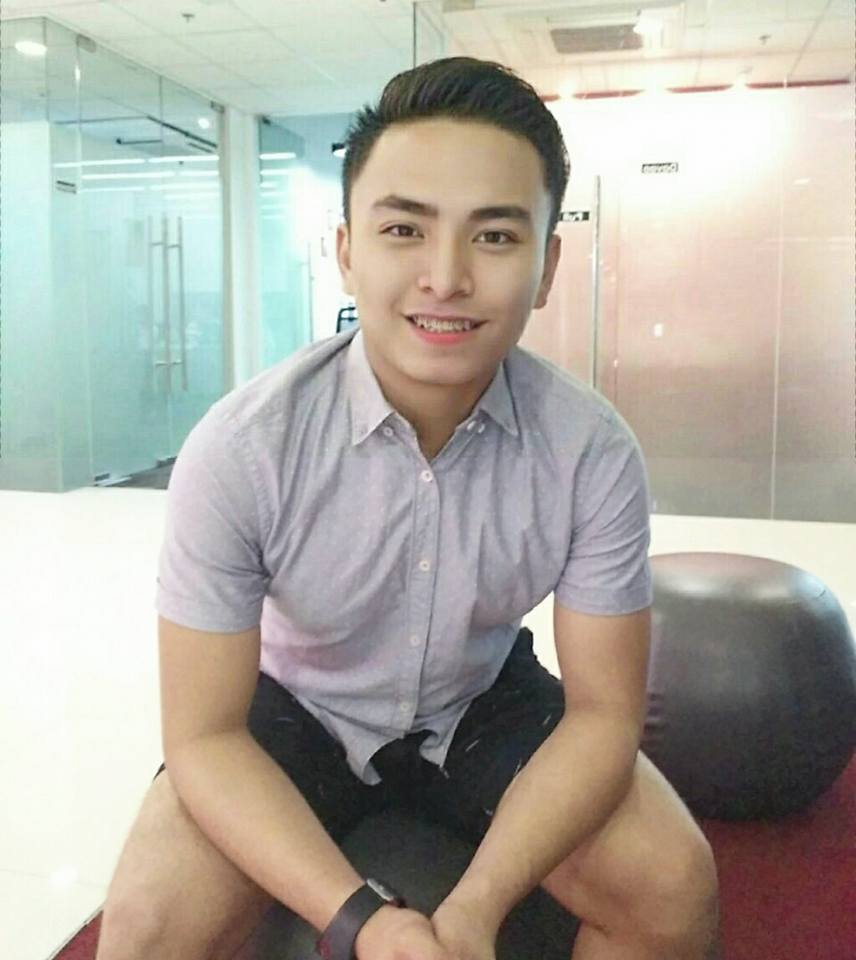 He changed his diet and his lifestyle to be able to achieve his desires, and later on, he was already harvesting the fruits of his labor.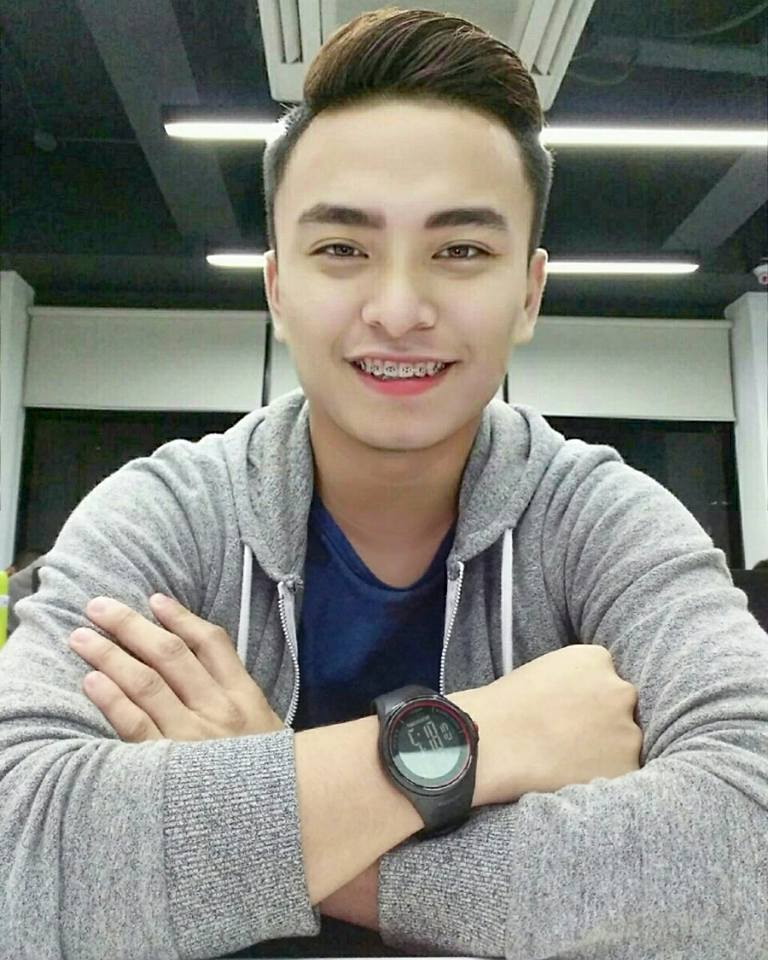 "Ang saya saya ko kasi nakita ko may nagbago. May naiba. Some people might think na GGSS ako, and Yes, I am."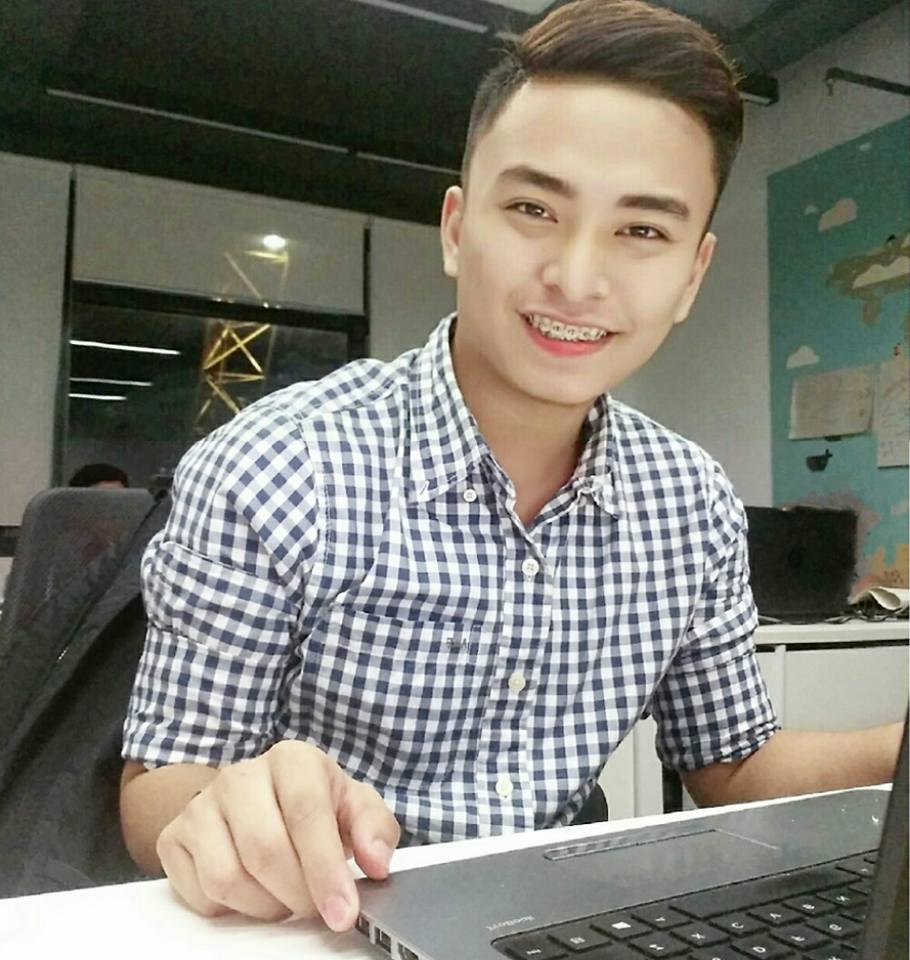 From a bullied kid to a drop-dead heartthrob!
" Kahit ano pang sabihin ng ibang tao, patuloy akong mag-iimprove para sa sarili ko."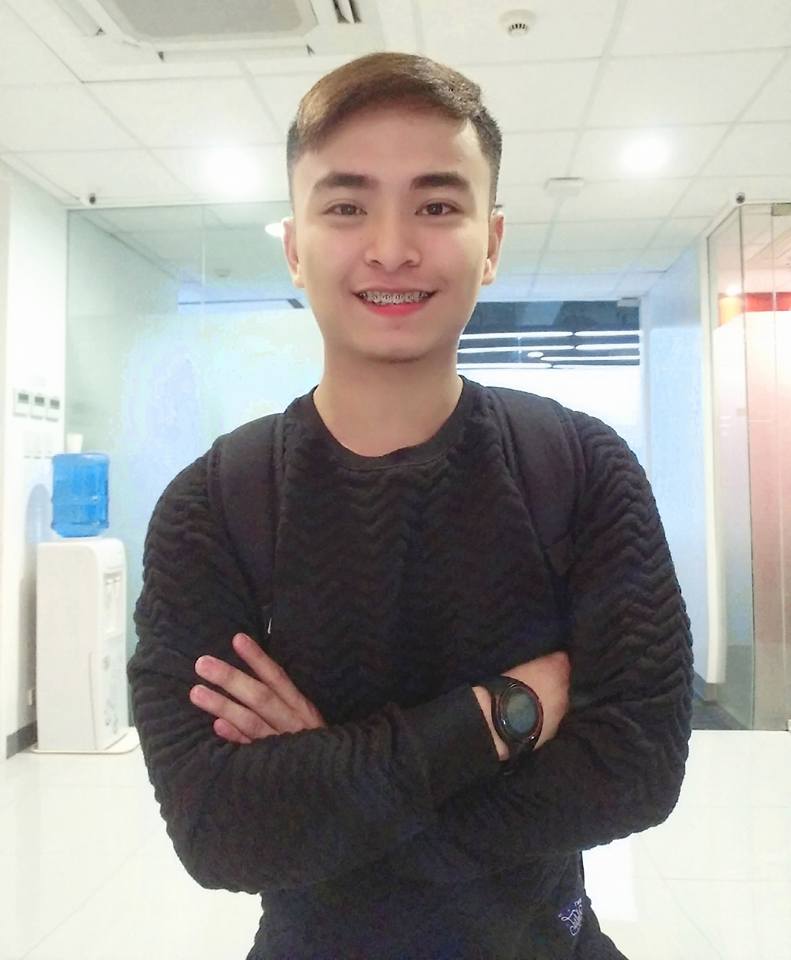 "Para sa mga taong kagaya ko na na-bully at binubully, huwag kang magpapadala sa mga taong pilit kang binababa. Prove them wrong."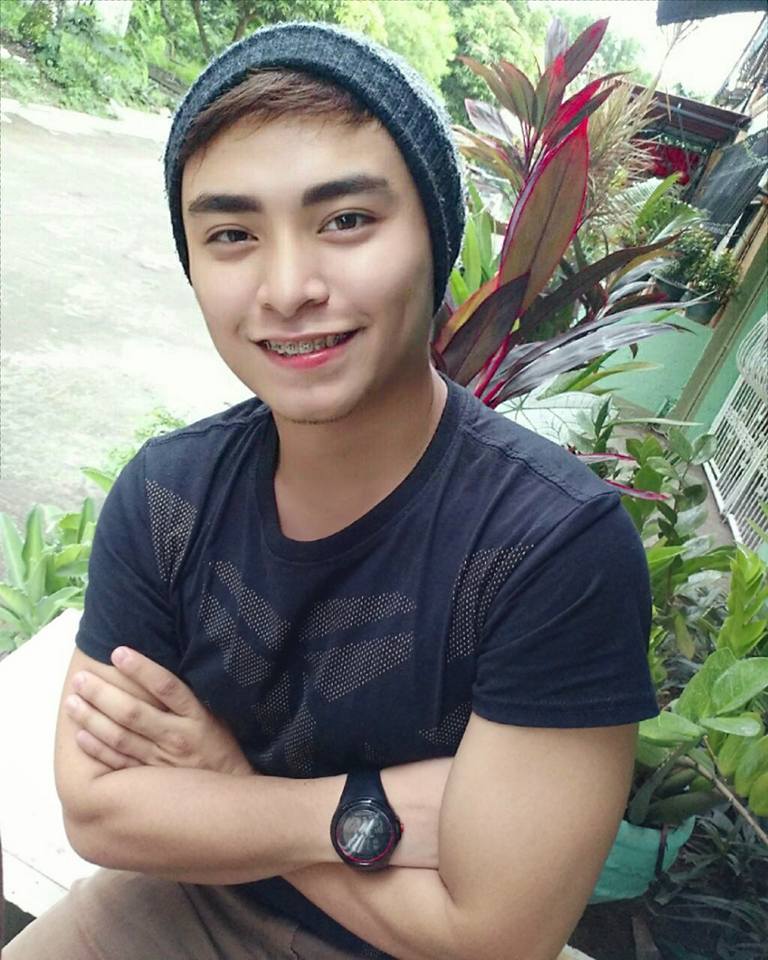 "The best project you can ever work on is YOU. Kung gusto mo ng pagbabago, umpisahan mo sa sarili mo."
Meanwhile, the netizens who had read his post were inspired with how he took the negative comments thrown at him.
Villanueva's experience is a proof that negative experiences are not something to mope about, but something that should push you further to make your dreams come true.
In this life, there will be a lot of challenges awaiting us. If we can't take simple and petty challenges today, what more if we face bigger ones?
How about you? What are your thoughts on Villanueva's transformation challenge? Would you like to change like he did?