Commission on Audit names highest-paid Presidents of State Universities and Colleges
PUP comes out on top, UP on 22nd spot
In the latest report of Commission on Audit regarding the annual salaries of State Universities and Colleges Presidents, Polytechnic University of the Philippines President, Dr. Emmanuel De Guzman, came up with a whopping income of Php. 3,470,218. This entitled him to take the first spot on the Highest-Paid Presidents of State Universities and Colleges List.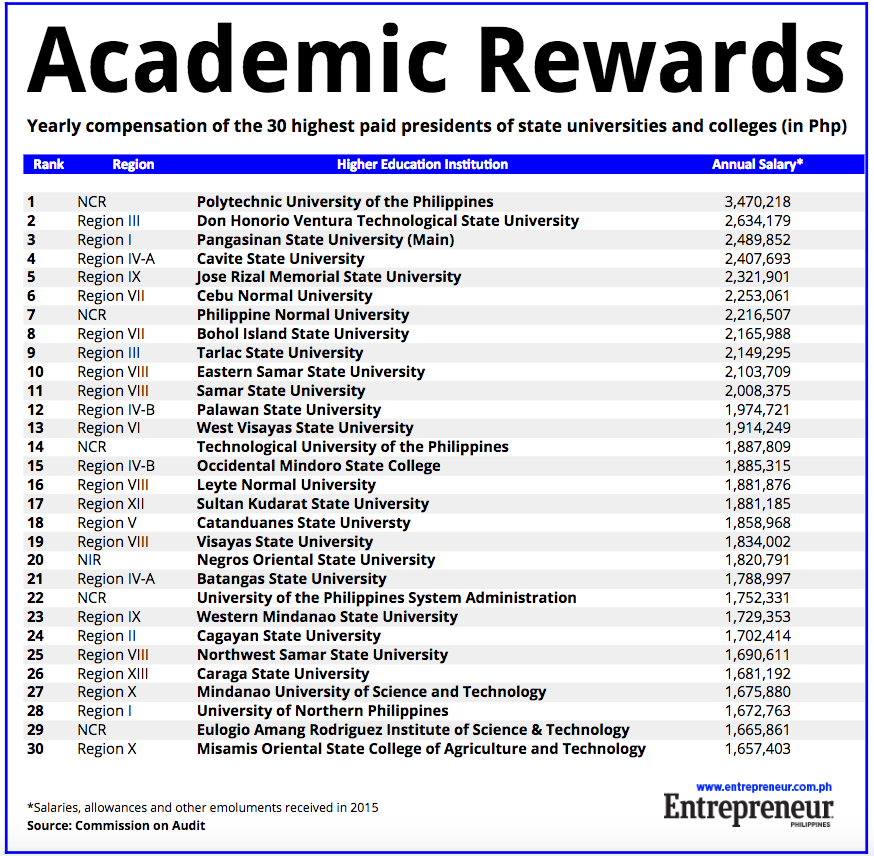 Good news?
Not at all. Considering the current situation of the Polytechnic University of the Philippines right now, having students going against the administration and calling for better academic services, this report is a big slap to the institution.
Emmanuel de Guzman, the extended President of PUP earns a lot more than the President of University of the Philippines System Administration who barely made to the Top 20. Ranked 22nd in the list, UP System 'prides itself as the country's top university' despite being governed by arguably low-paying officials.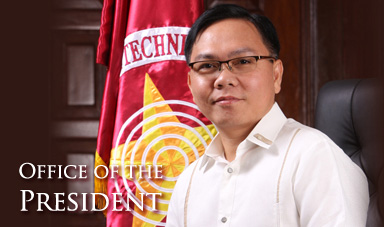 The list was a shock.
Seeing this annual salaries of these Presidents reflect on their service to their university. SUCs, funded by the National government, play a vital role in the education system of the country. Despite taking only 6% of the total 1,700 higher education institutions in the Philippines, they cater almost half of the college enrollments.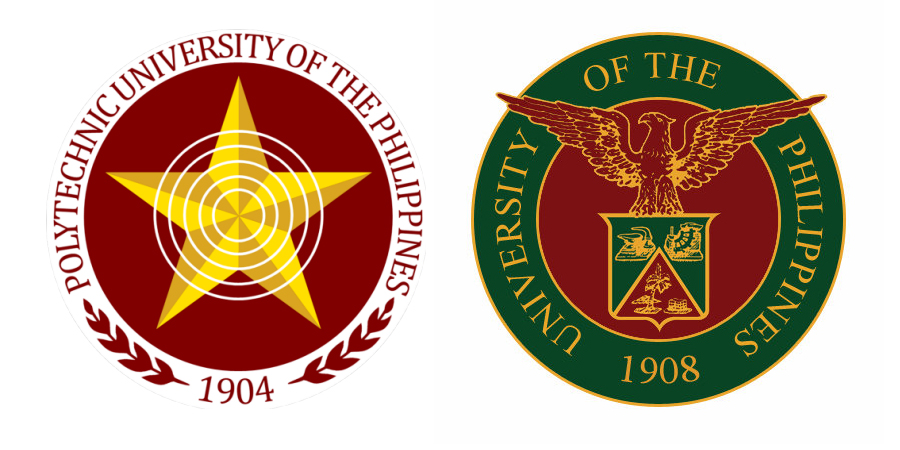 Wake up call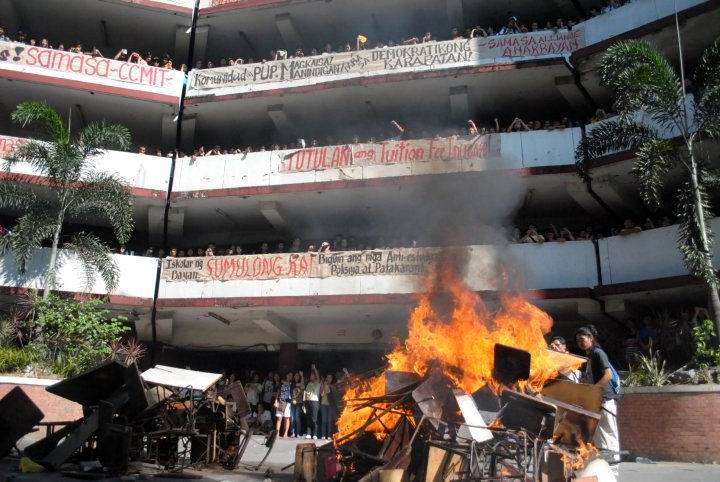 Despite taking the highest rank on the list, PUP students did not take pride on this.
They still call for better facilities and fair academic services. As the home of the bravest student-activists, Ang Mga Iskolar Ng Bayan will not tolerate these injustices.