2 faces of religious protesters in Metro Manila Pride March
Bible believers spread both love and hate to the LGBT+ Community in PH
It's the most colorful time of the year, and everyone's celebrating. A special day and event for our loving LGBT+ Community. Set in Plaza De Los Alcaldez in Marikina City, queers from all over the metro gathered to celebrate love.
Love Should Always Win
Since the beginning of time, we have come a long way in battling discrimination and misogyny.
From being considered as a mental disorder to the legalization of same-sex marriage in different countries, the rainbow federation is getting stronger and stronger every year. That is all because of the collective efforts and action of the community.
And for this year, June 24–Philippines celebrated its annual Metro Manila Pride March for the first time ever in Marikina!
Spreading hate
It's all love and fun until a certain group of religious protesters started to make a scene. In front of a kissing crowd, they began raising hateful placards. Despite the momentous event, one can only imagine how people take courage in doing this. If they truly believe in God, why do they have to spread hate? They even had a noise barrage condoning 'sinful' acts of these gays, lesbians, and queers.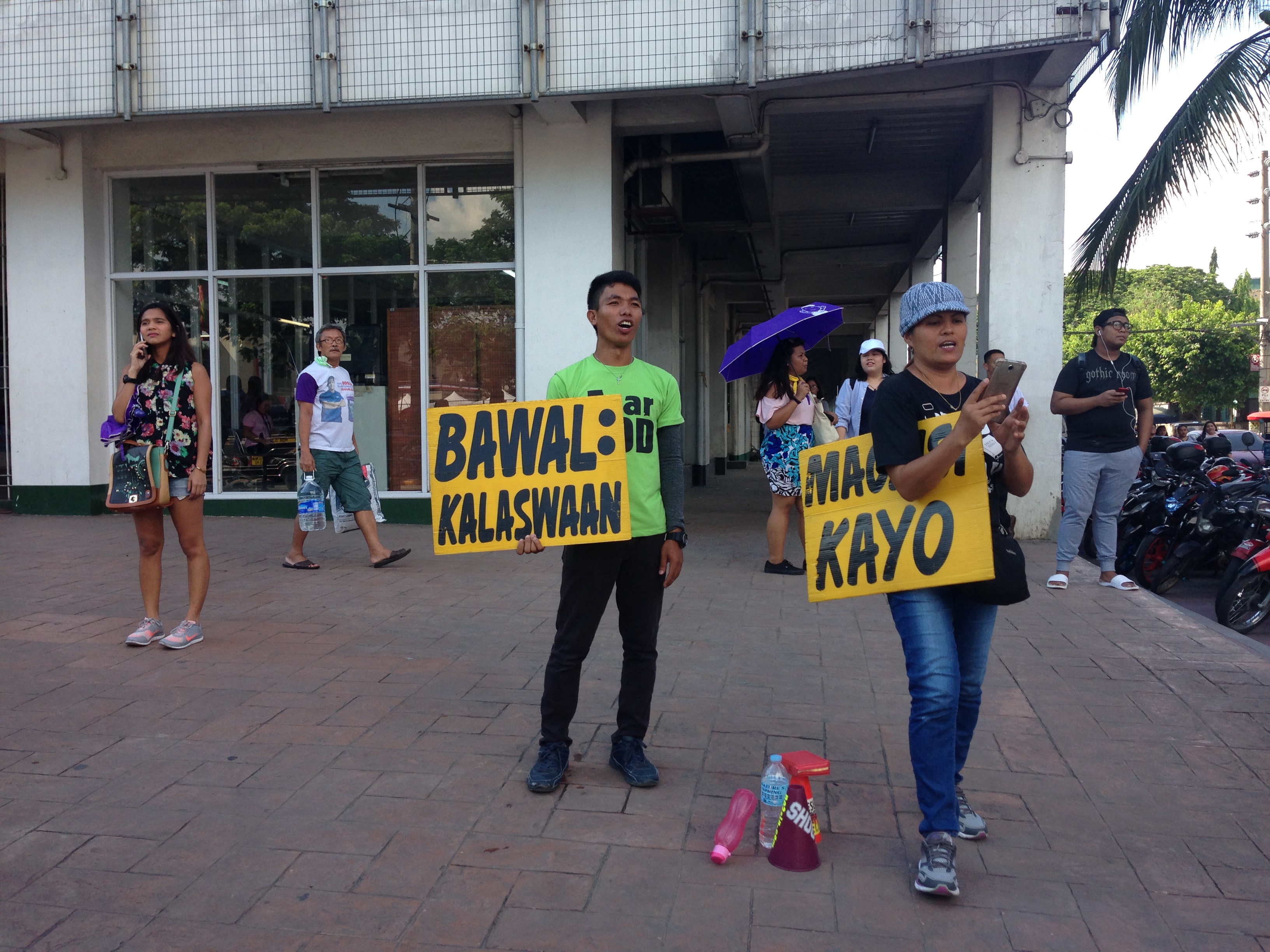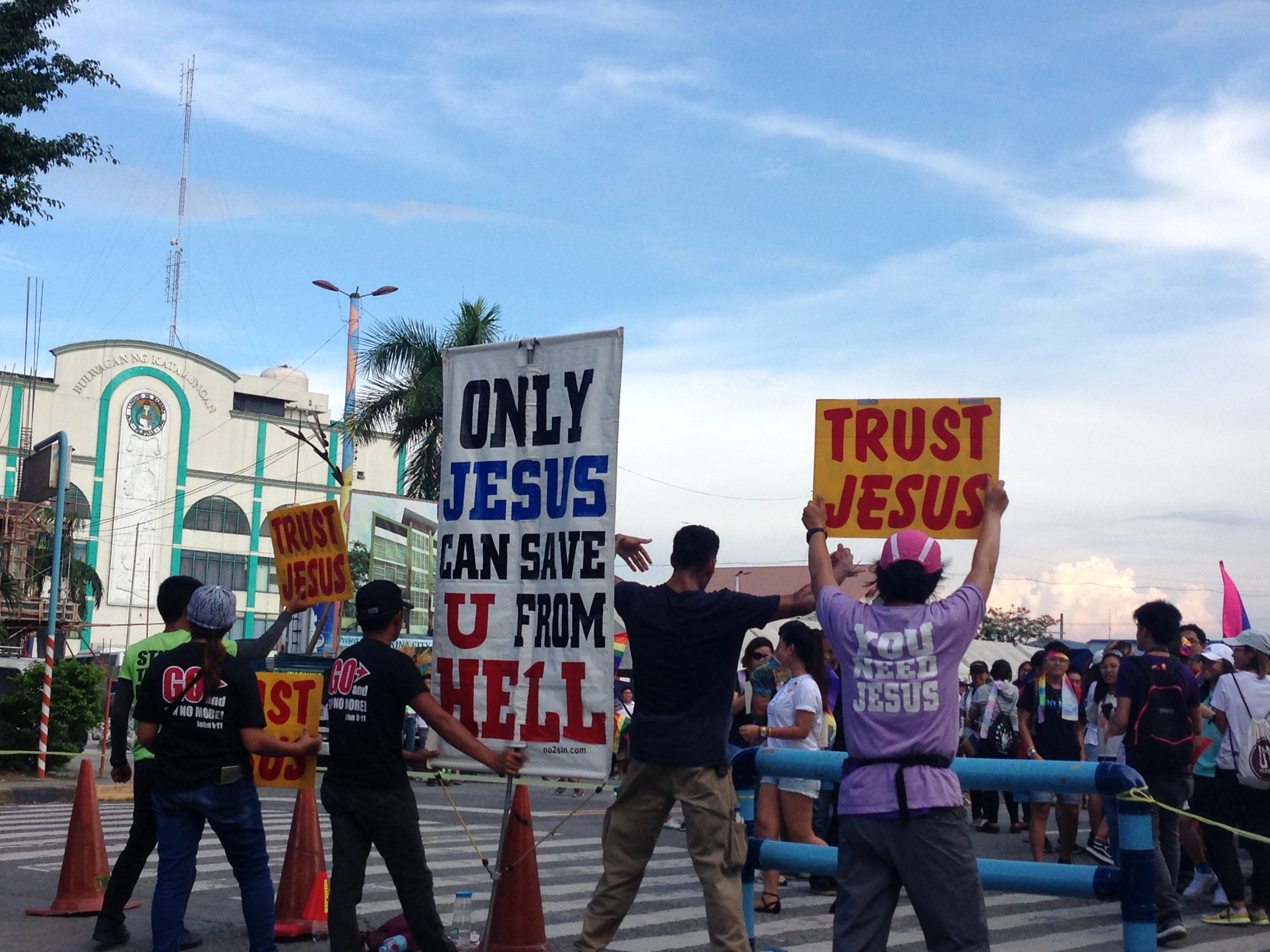 …and spreading love.
But you sure know that a coin has two sides, right? Guess what, beliefs do too. Religion and gender qualifications are like water and oil, it has been an ongoing battle as to how homosexuality can be considered as 'normal'.
And despite how Leviticus firmly condones 'unlawful sexual relations' of humans, many believers still believe that it is acceptable to choose who you will love.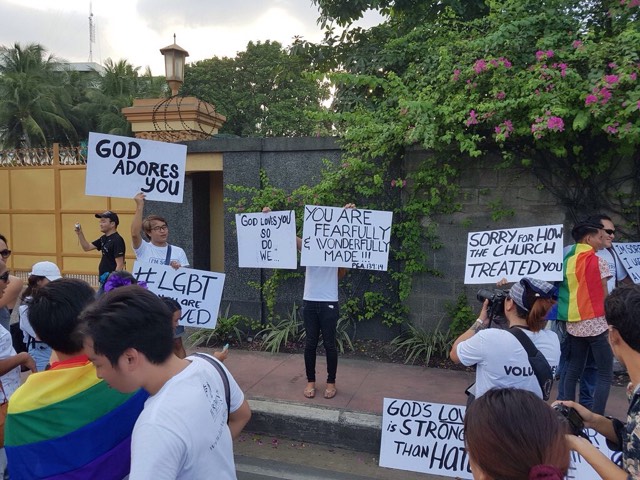 It just shows that despite having haters that try to drag the LGBT+ Community down, there will always be allies that will help them rise again. But the community will not be contented to just tolerance, they are still shouting for acceptance.
May we all get the support we need from our government.