Love is the greatest thing one can ever have here in the place we live in and even in the life after death, perhaps. Love has its way of making you laugh, cry, and all emotions in between. Not every love feeling pours into someone gets the same profit as how it's given.
In the romantic mysterious movie, "Halik Sa Hangin"  merely asks people how much sacrifice can someone do in the name of love.
This may sound cliche but this is really happening. We may know and get experience from stories like this that aren't successful because it's forbidden.
Intriguing and out of the line, this film carries bravery and passion to offer something that is different, not the usual romantic-comedy but a union of 2 elusive genres.
This movie does not just want you to enter characters' lives but make it possible for you to evaluate how far you can go and what lessons it can impart to you- lessons that most of us are aware, yet somehow neglected, because of too much love.
1. Love is not a business. It's not a transaction. It's not an exchange or something you get for doing something it's not a trade. It's a gift!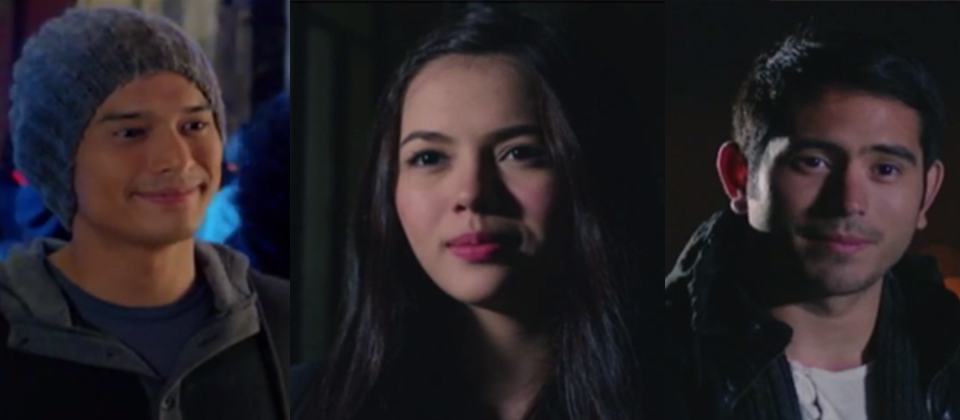 Common! This is so true. You cannot have it all. If you passionately love someone it doesn't guarantee you to get that kind of love back. You cannot control someone's life and more so, his/her feelings for you. And Alvin (portrayed by JC De Vera) is an epitome of this particular guy type.
He knows where he stands. He's not the kind of guy who would insist what he wanted. He believes in giving respect to Mia (starred by Julia Montes). Even the latter can just give love of friendship, Alvin still stays. Oh man, it's not a trade.
2. "Home is where you are loved the most and act the worst." – Marjorie Pay Hinckley
Your relationship with family members maybe in thru ups and downs. You shrugged off parents' ground. For you they have broken the world and not wanting you to keep a single smile. But in every misunderstanding lies an ever-present concern forever. Who you can count on if all things are against your odd, would that be your family?
3. "Sinful and forbidden pleasures are like poisoned bread; they may satisfy appetite for the moment, but there is death in them at the end." -Tryon Edwards
Alluring romance strikes between Gio (Gerald Anderson) and Mia as their enticing love for each other has imagined to be there's no other way out.
It is not the perfect love in every boomy story, a mystery partakes step closer to the big revalation.
Mia takes delight to go after the line. She scatters her ego trip and go after the man of his dreams in trade of her life.
In the climax of the story, Gio did the same sacrifice for Mia. Just like what Olaf (perky snowman in "Frozen" movie) said, true love is putting someone else before yourself.
It's not greed, fun-flicked stereotpye, but an explicit and genuine feeling for someone.
4. "When connections are real, they simply never die. They can be buried, or ignored or walked away from, but never broken." -Victoria Erickson
Special people that have touched your life stay in memory no matter what. There's no ifs and buts, they do embark a personal carve in your heart and the memories you have shared with them are irreplacable, infinite, and impeccable.
A tragic incident of her father's death forces her to leave Manila and stay with her mother (Ina Raymundo). She still longing for his father's affection. Memories flashed in through her mind which cannot help her to forget but just to remember repeatedly.
This is a romantic mystery-thriller movie directed by Emmanuel Guindo Palo and produced by Star Cinema.
The film is now on its second week and available in more than 100 theaters nationwide.