Celebrities who got injured during filming while they were on-set.
Some of these celebrities almost went paralyzed and some even almost died.
Some of these injuries were put into the final cut of the film. 
These celebrities may not look like it but they are humans, too. Whether you continuously plan for something not to go wrong, there will always be one minor factor that could lead to injury. These are the celebrities who got injured or severely hurt during filming:
Charlize Theron in Aeon Flux
Charlize Theron performed a backflip and landed on her neck. She suffered from a herniated disc and her doctors believed that she might be partially immobile as a result from the injury. Theron cites this incident as the reason why she stopped doing her own stunts. Fortunately, she recovered quickly after eight weeks.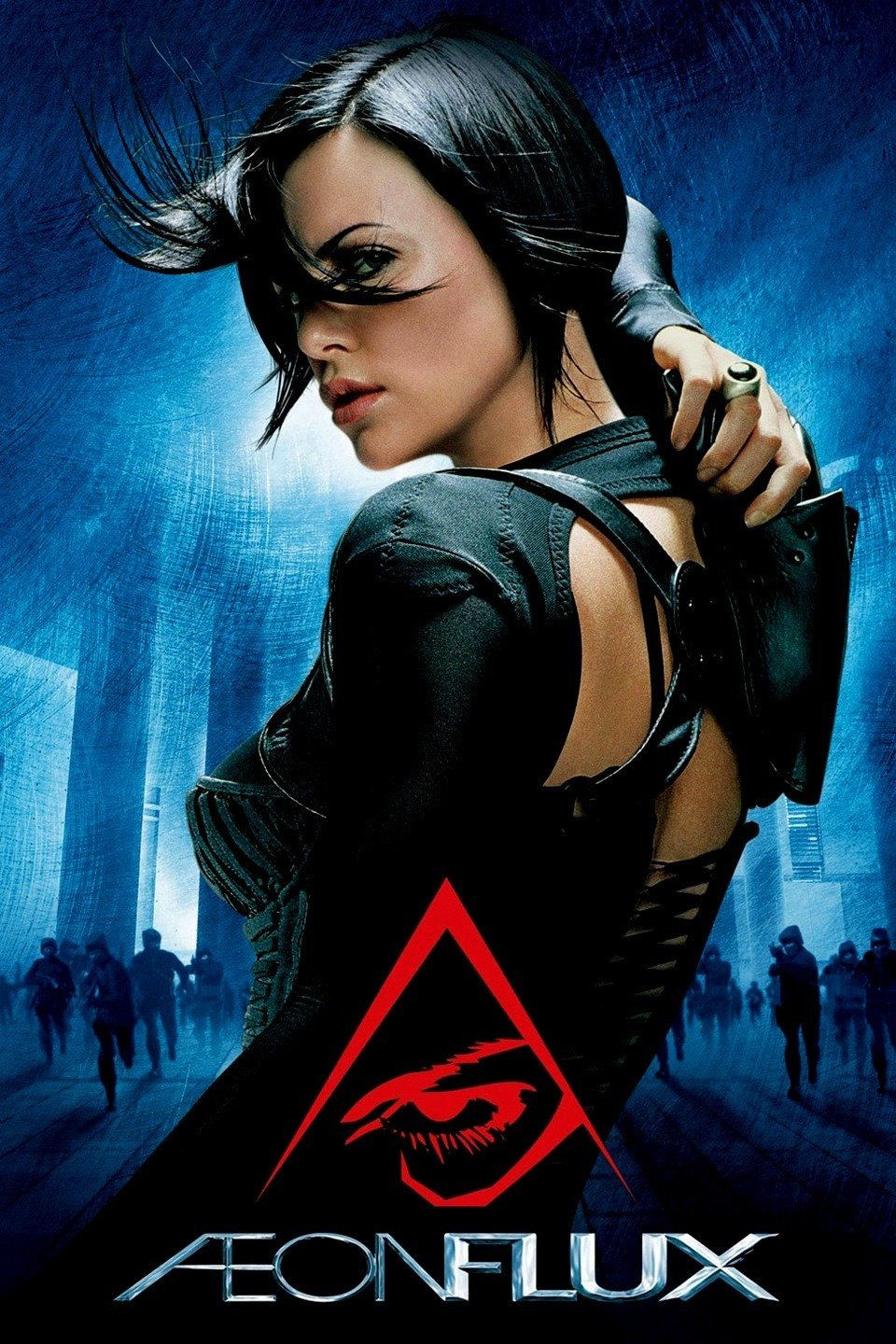 Sylvester Stallone in Rocky IV
In the movie Rocky IV, Stallone instructed Swedish actor Doplh Lundgren to actually try and knock him out. Following his advice, Lundgren hit Stallone too hard on the chest that his pericardial sac became swollen and started pressing against his heart. Stallone needed to go to the local hospital then on an emergency flight to St. John's in Santa Monica where he received intensive care for nine days.

Jackie Chan in many of his films
Jackie Chan usually does his own stunts and even helps in choreographing it. It's not a huge surprise that there would be an accident or two. He had been injured in so many films but this one, according to his own account, almost killed him. On the set of the  film "Armour of God," he was supposed to jump from a castle wall and land on a nearby tree.
At first take, he landed perfectly. However, at the second take, he miscalculated his step and fell 25-feet to the ground, landing on a rock head first. A piece of bone from his fractured skull shot up into his brain. He was rushed to the hospital to have an emergency brain surgery. He now wears a plastic plug over a hole  his skull to "keep his brains in." In an interview with Conan O'Brien, he let Conan touch the plug on his skull.

Jamie Alexander in Thor: The Dark World
Jamie Alexander suffered a list of injuries after she fell down on a metal staircase. She slipped a disc in her thoracic spine and chipped eleven of her vertebrae. She also tore a rhomboid muscle in her back and dislocated her left shoulder. Fortunately, she recovered quickly after just a month.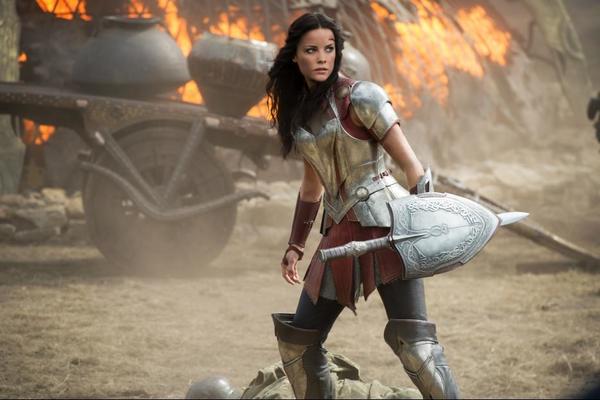 Channing Tatum in The Eagle and Foxcatcher
When they were filming for "The Eagle" in Scotland, Channing Tatum's character needed to wade through icy cold water. To warm him up in between takes, a crew member was supposed to mix boiling water and river water then pour it into Tatum's wetsuit. Unfortunately, after the filming wrapped fro the day, the crew member forgot to dilute the kettle with cold water which severely scalded the actor's privates. Tatum was rushed to the nearest hospital which was an hour away where doctors put him under morphine and bandaged him up.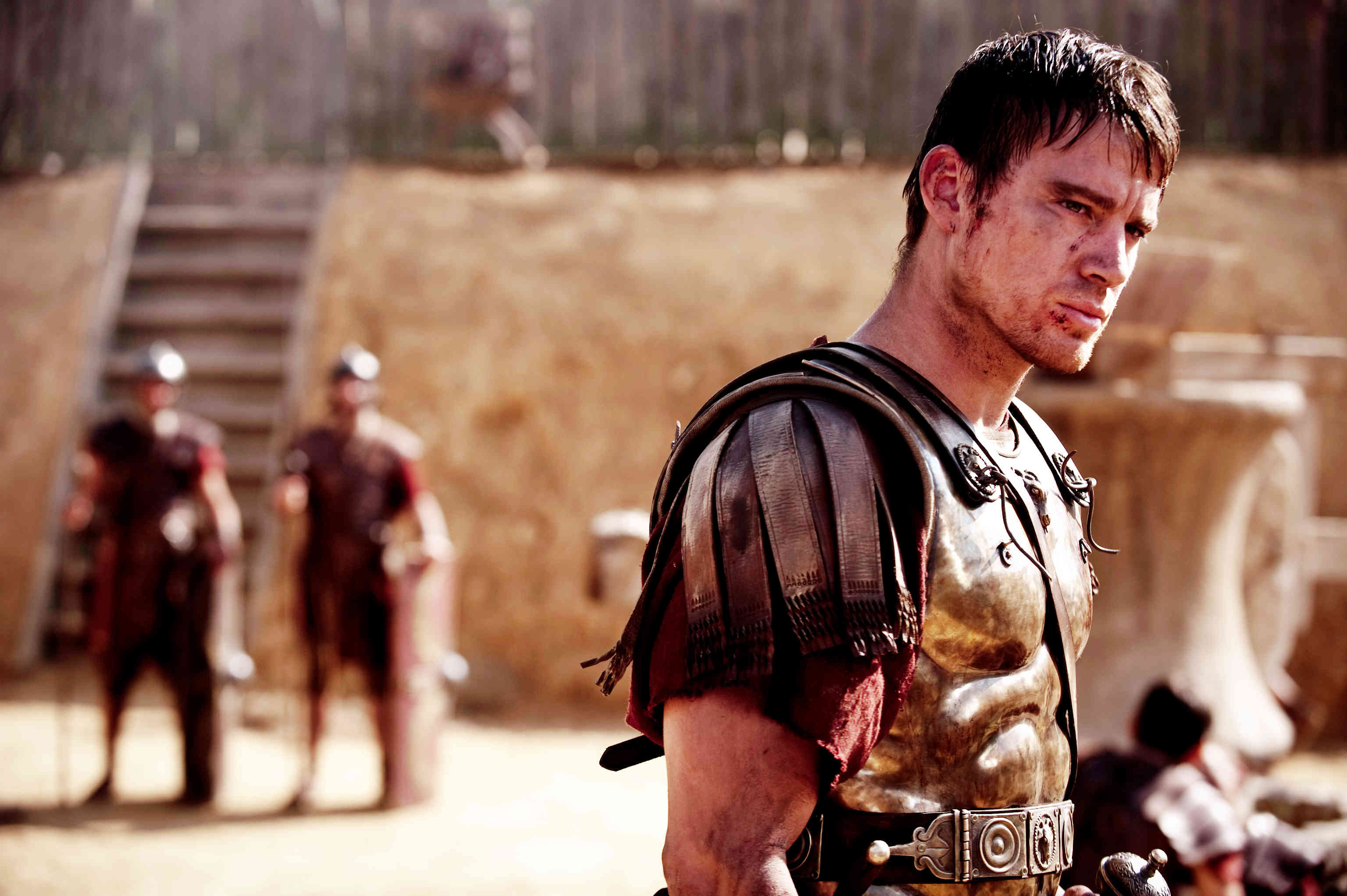 In"Foxcatcher," his character had a hotel-room breakdown. There were precautions for him not to injure himself. Channing Tatum punched the mirror with his head three times and shattered it. When the crew took the mirror down, there was a hole in the wall signalling that Tatum actually did injure himself.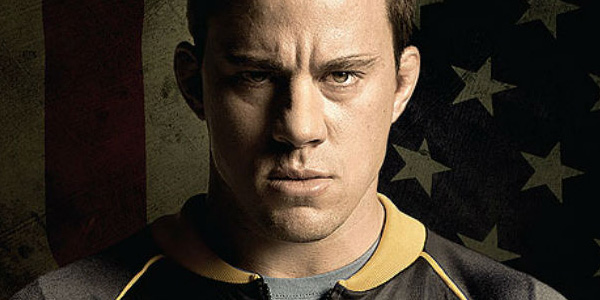 Jim Caviezel in The Passion of Christ
During the filming the scene, Sermon on the Mount, Jim Caviezel was struck by lightning. According to the extras in the scene, they saw fire coming out the right and left side of his head. Miraculously, he walked out without major injuries. Although, he did suffer a separated shoulder, hypothermia, pneumonia, lung and skin infection on different days of filming.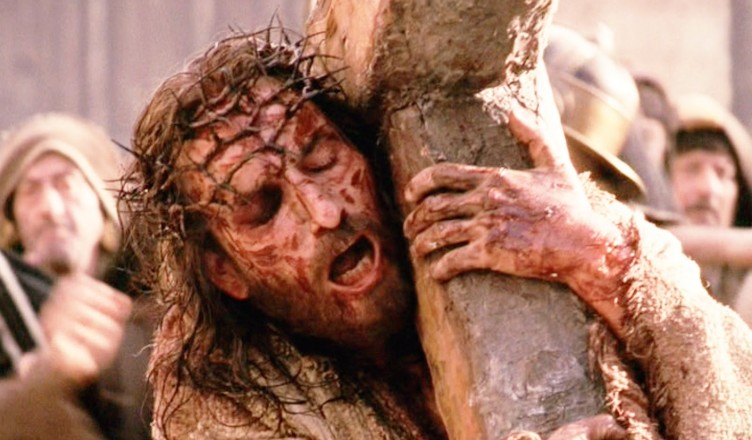 Halle Berry in many of her films
One of the films where she got injured was "Gothika" where her character, a psychologist, was trapped in a sanitarium. She was required to struggle against a doctor played by Robert Downey Jr. who was trying to pin her against a cot. She resisted against the grip so forcefully that she actually broke her ulna. RDJ knew it, too, because he heard it snap. After three weeks, she returned filming.
She also hit her head during "Catwoman," broke and re-injured her foot during "Cloud Atlas" and smashed her head against the floor during filming "The Call." The closest to having a near-death encounter was when she choked on a fig during her sex scene with Pierce Brosnan while filming "Die Another Day."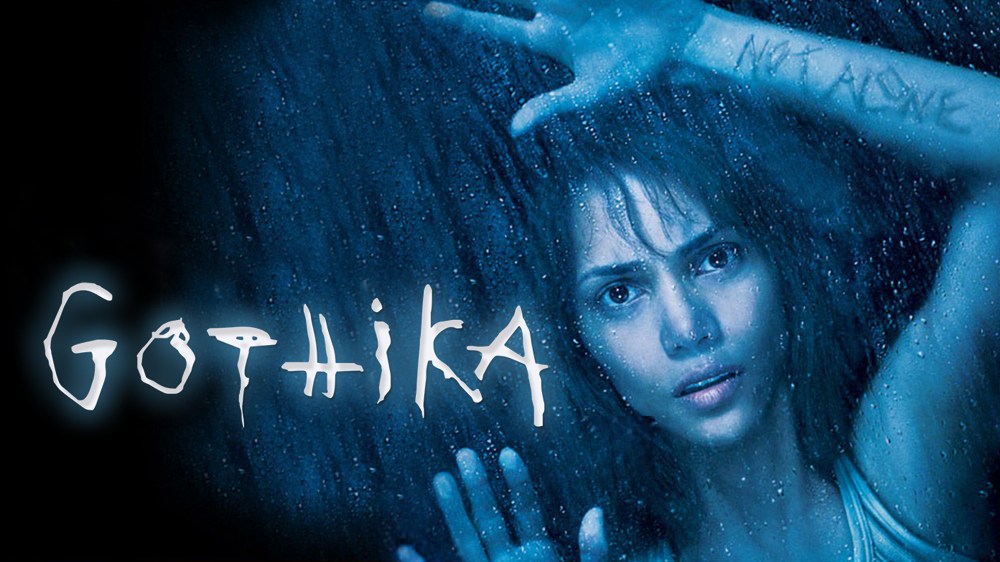 George Clooney in Syriana
While filming a torture scene in the movie "Syriana" in 2005, George Clooney sustained a head injury. Lisa Kudrow's brother, a neurologist, discovered that Clooney was expelling spinal fluid from his nose. It had caused him severe migraines that the pain was so intense that he contemplated suicide. Surgery helped to relieve his pain although he still suffered from ocassional, less severe headaches.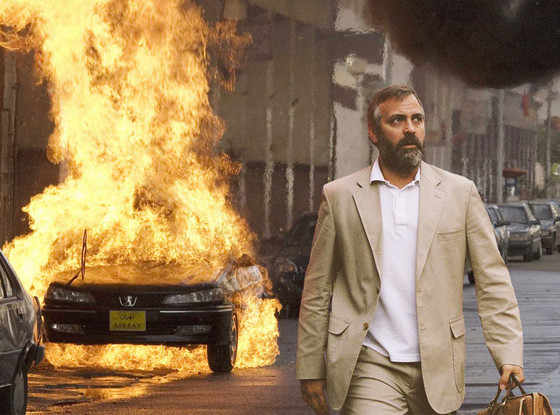 Ellen Burstyn in The Exorcist
Ellen Burstyn already told the director, William Friedkin, not to pull her so hard because she might get injured. He expressed that the stuntman will not pull her hard anymore. Unfortunately, Friedkin went behind her back and told the stuntman to pull her as hard as he can. The next take, Burstyn was pulled so hard that she flew across the room and landed on her coccyx. Her real scream in horrendous pain was in the final cut of the movie, "The Exorcist."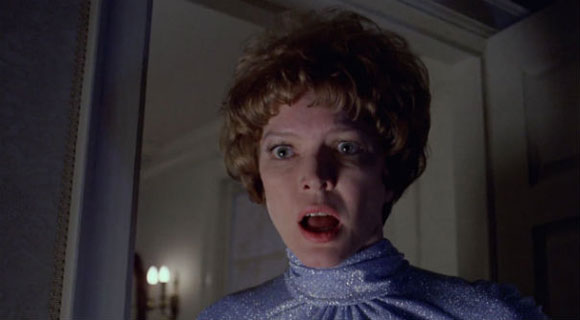 Margaret Hamilton in The Wizard of Oz
Margaret Hamilton was the Wicked Witch of the West in 1939 film, "The Wizard of Oz." She suffered severe burns on her face and hand when a pyrotechnics stunt went wrong. In order for her to stage the magical exit from Munchkinland, smoke was supposed to obscure her as she dropped through a trapped door with jets of fire once she's out of harm's way. On the second take, the trap door failed to open in time and her face and hands were badly burned when the fiery jets were activated.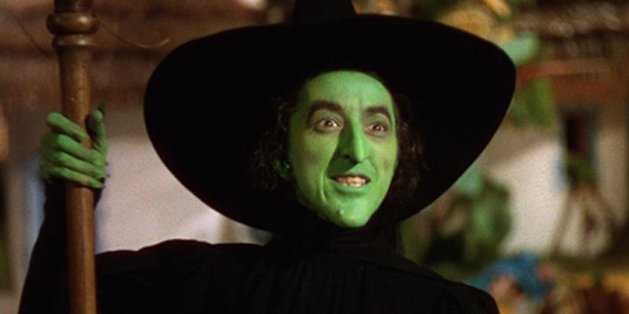 Leonardo DiCaprio in Django Unchained
Leonardo DiCaprio's character in "Django Unchained" had an emotional outburst which required him to slam his hand on the table. DiCaprio slammed his hand on the table countlesstimes and moved his hand further and crushed a crystal cordial glass. Blood was already dripping down his hand but he never broke character. He kept going and even casually picked some glass out of his palm during the scene. He required stitches after the take.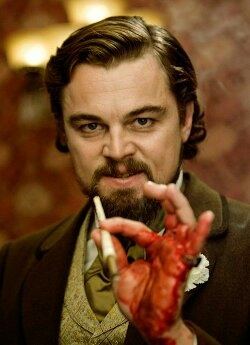 Nicole Kidman in Moulin Rouge
There were negative reviews on Nicole Kidman's dancing in the musical movie "Moulin Rouge" but it was actually because she was injured during filming. She broke her rib and tore the cartilage in her knee. She broke her rib before they started filming because her co-star, Ewan McGregor, dropped her. When it started to heal, they thought that wearing a corset on should help it hold in place but it just cracked it more.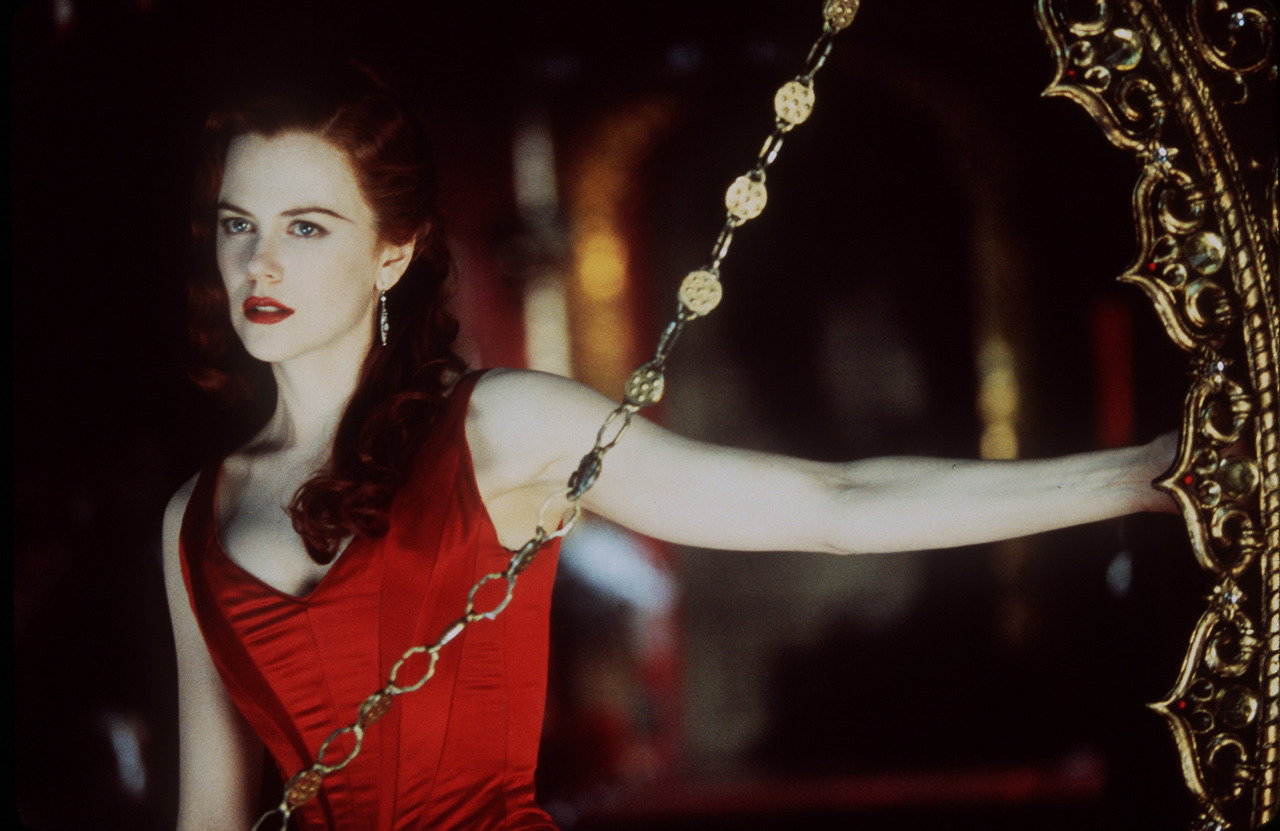 Brad Pitt in Se7en
In the 1995 film "Se7en," brad Pitt's character chases some guy out of his apartment building. He falls off a fire escape on his arm then got whacked in the same arm by a crowbar. So naturally, he should wear a cast on his arm later in the movie. But, the cast was actually real. He got injured when he had to leap across the rain-slicked hoods of moving cars. He slipped on one of them, smashed through the windshield and sliced through one of the tendons in his arm.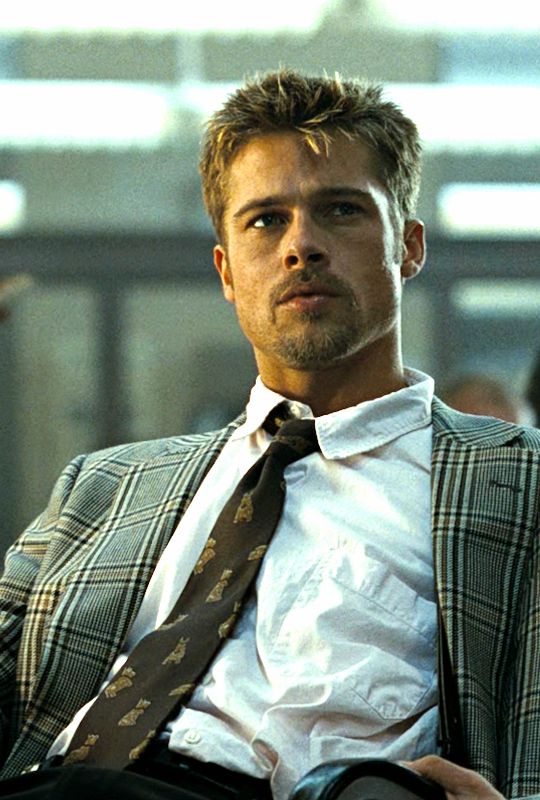 Tom Hanks in Cast Away
When shooting for "Cast Away," Tom Hanks gained and lost 50 pounds in order to portray the lost Fed Ex delivery man. He suffered a deep cut on his leg that became swollen for two weeks. When he finally went to the hospital, he was diagnosed with a life-threatening staph infection.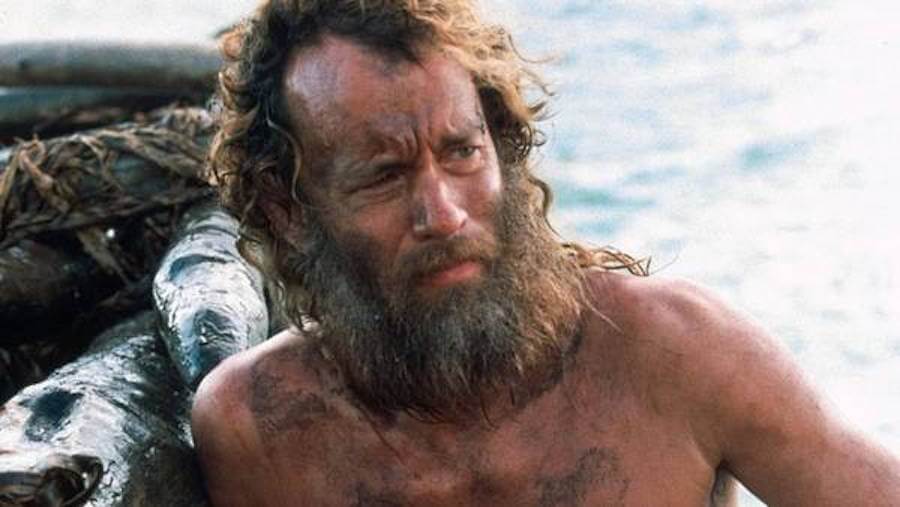 Jennifer Lawrence in The Hunger Games: Mockingjay Part 1
Jennifer Lawrence is hilariously accident-prone. She slipped on her way to receive her Oscar and then slipped again when on the red carpet the year after. But this injury was no laughing matter. When shooting for a scene in "The Hunger Games: Mockingjay – Part 1," a smoke machine malfunctioned, she literally disappeared from sight and almost suffocated her. Luckily, she only suffered vertigo and nausea.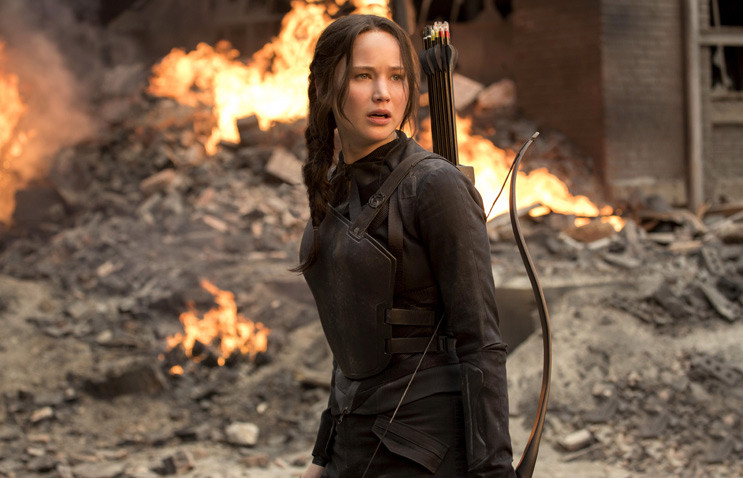 Joseph Gordon-Levitt in Premium Rush
While shooting for "Premium Rush," Joseph Gordon-Levitt's character was required to ride his bike around between moving cars at speed up to 30 mph. It may not be very fast but he was unprotected. A taxi drove over safety cones during filming and into his shot, cutting Gordon-Levitt of. He was sent through the rear windshield and badly sliced up his forearm.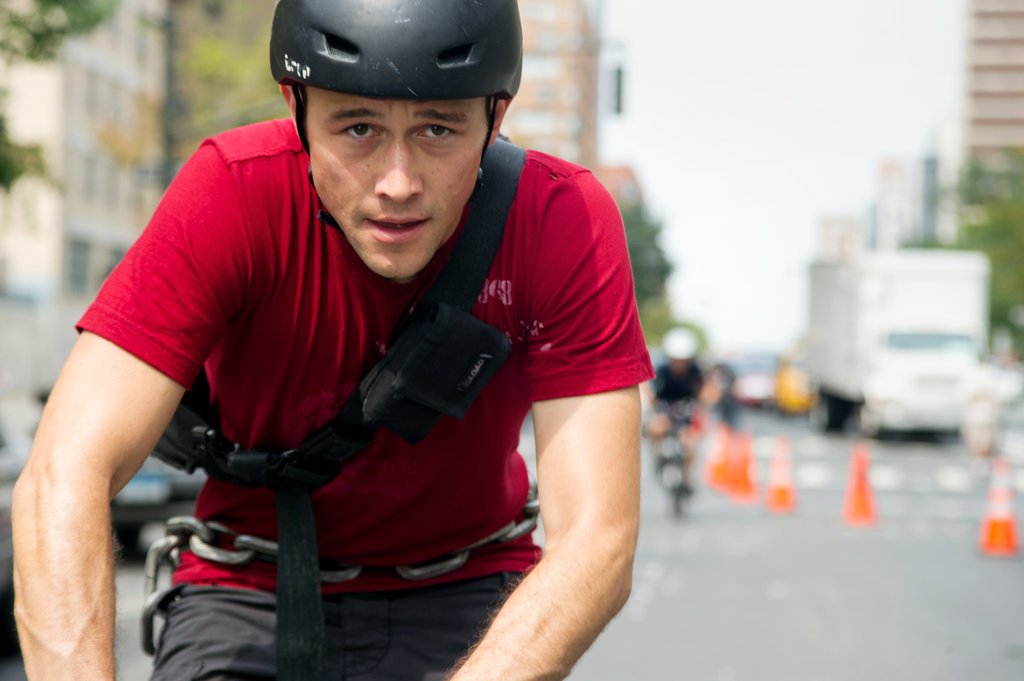 Isla Fisher in Now You See Me
In the 2013 film "Now You See Me," one of the introductions from the magicians was that her character will try to escape from a tank that will soon-to-be infested by piranhas. Isla Fisher was actually struggling inside the tank. Everyone thought that she was actually just acting really well but she was actually on the brink of death.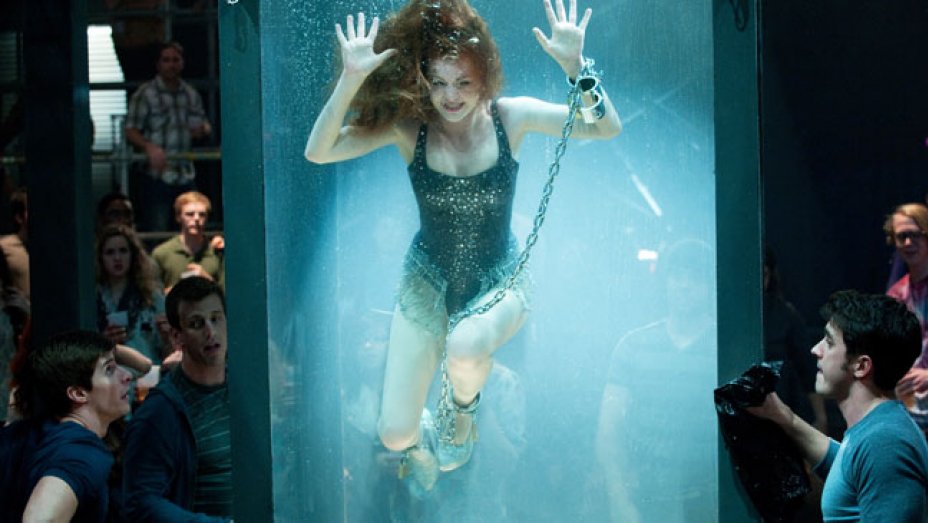 Michael J. Fox in Back to the Future Part III
When filming "Back to the Future Part III," Michael J. Fox performed his own stunt during a scene in which he is supposed to be hanged. In rehearsals, he would protect his throat with his hands but during the actual filming, he was asphyxiated and even lost consciousness during the scene. The crew realized that he really couldn't breathe not just because he was being a good actor.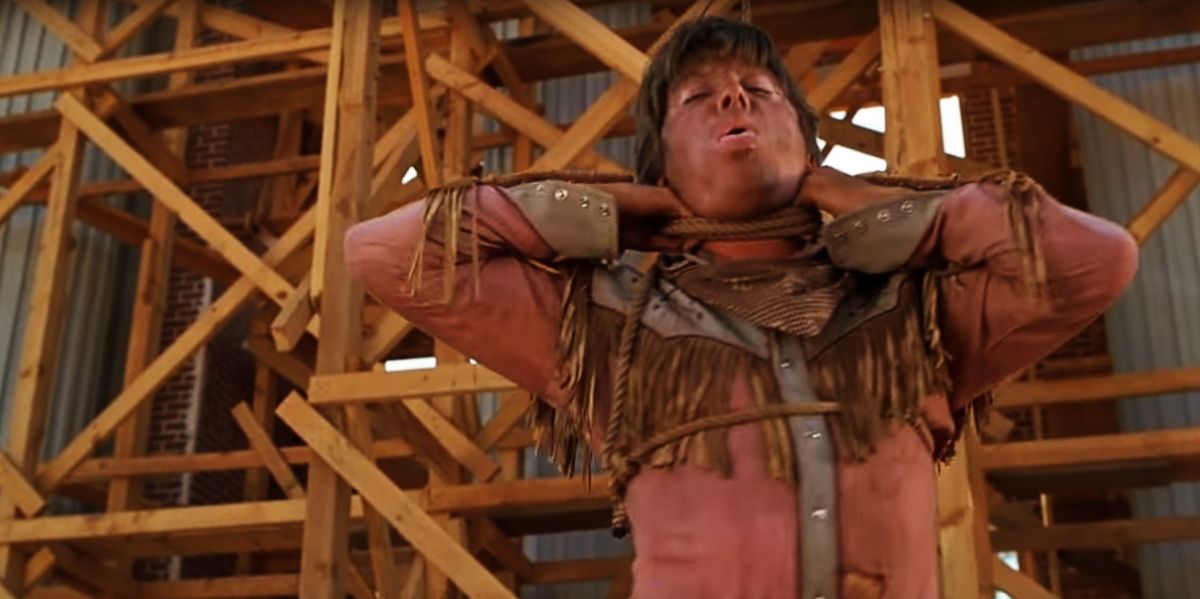 Jake Gyllenhaal in Nightcrawler
In the film"Nightcrawler," Jake Gyllenhaal was supposed to vent his frustration on a bathroom mirror. The mirror broke in the middle of the scene. He hit it, broke and cut his hand. Despite being badly injured, he stayed in character while the camera was rolling. If you watch the "Nightcrawler," you will actually see him hiding his injured hand behind his back.