During the 11th Sangkaan Festival in Tandag City, Surigao del Sur, a man became the center of attention on social media when he boldly requested a kiss from actress Shaina Magdayao.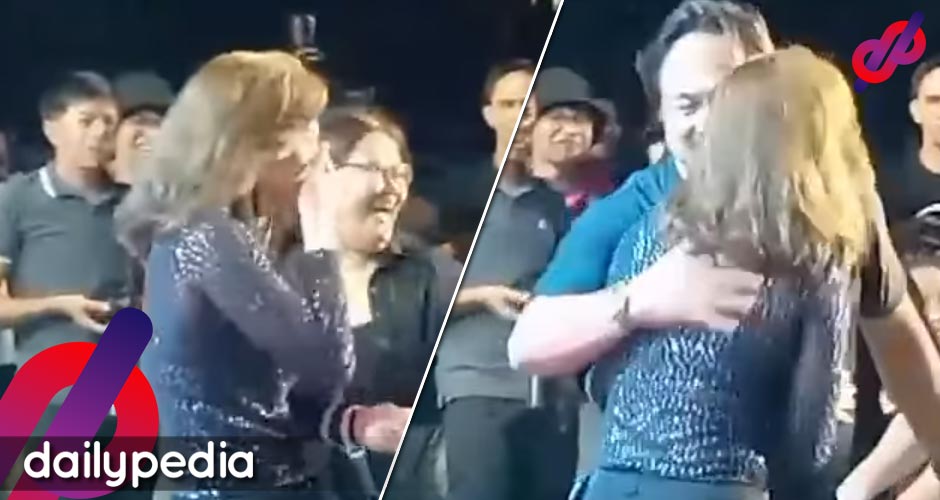 The festival featured a lineup of celebrities, including Khalil Ramos, The Juans, Silent Sanctuary, Dimes & Grind, and PGO Band, but it was an amusing incident involving Shaina that stole the spotlight.
A video from the event captured the moment when Surigao del Sur Governor Alexander Pimentel was assisting fans who wanted to take photos with Shaina.
Amid the photo-op session, one male fan decided to seize the opportunity and playfully asked Shaina for a kiss, to which the actress responded with good-natured humor and granted the request.
Governor Pimentel, who witnessed the light-hearted interaction, added a humorous touch by gently tapping the man on the back of his head as he left the stage.
However, another angle of the video, captured by a netizen, showed that the governor's gesture was in a playful spirit, and he even wore a smile afterward.
Shaina herself was seen joining in the laughter, finding the incident amusing.
As of the latest update, the video has garnered thousands of views on social media, becoming a delightful and lighthearted moment for those who witnessed it.