In an age where news spreads rapidly through various channels, Kat de Castro, daughter of Noli de Castro and former General Manager of PTV Network, has raised a concern about the premature announcements made by some news outlets regarding the passing of veteran journalist Mike Enriquez.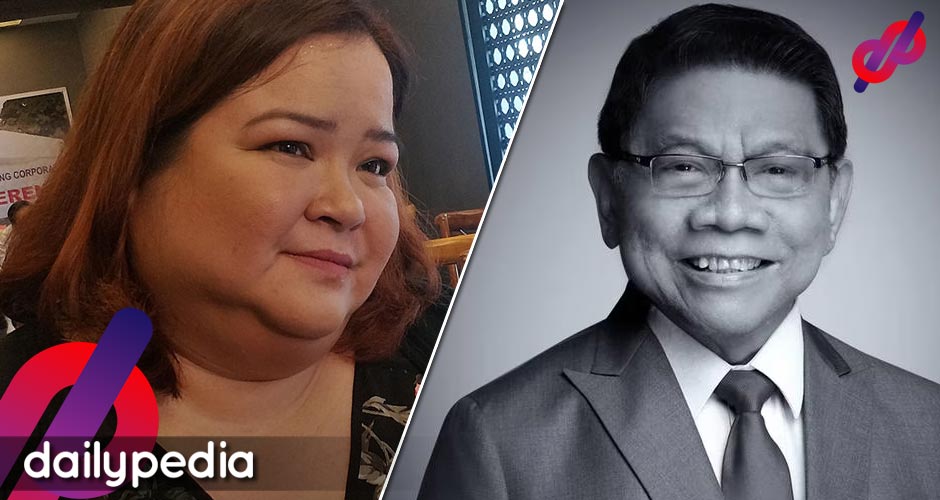 De Castro believes in adhering to ethical reporting standards, which dictate that the family of the deceased or their home network should be the ones to make the initial announcement.
De Castro took to Facebook to express her view on the matter, emphasizing the need for sensitivity during such times.
She stated, "Let me just rant a bit. When someone passes away, the right thing to do is to let the family or the official representative make the announcement."
Furthermore, she highlighted the importance of respecting the grieving process of the immediate family by allowing them to share the news with close family and friends first.
"We should respect the right of the immediate family to grieve by themselves or to announce it to other close family and friends first. There may be reasons unknown to us why it was not announced right away."
De Castro also acknowledged that there might be undisclosed reasons for the delay in the official announcement.
"While many aspire to "break" the news first, let us not forget our humanity."
GMA Network, where Mike Enriquez spent much of his illustrious career, deliberately withheld the news of his passing until it could be shared on his flagship program, 24 Oras. Towards the conclusion of the program, anchors Mel Tiangco, Vicky Morales, and Emil Sumangil conveyed the sad news while paying heartfelt tribute to Enriquez's enduring legacy.
In contrast, several viewers commended media outlets, including ABS-CBN, for demonstrating respect and restraint by waiting for the official statement from GMA Network before reporting the loss of the esteemed journalist.
Part of the mutual respect is how the news was probably shared to outlets beforehand (which probably allowed TV Patrol to find stock footage of him to show when it was their turn to share the news to Kapamilyas)… https://t.co/Pl6FXWZJCt

— Eufy Fight! #NoToJeepneyPhaseout #NoToPUVPhaseout (@eufems) August 29, 2023