Former child star Bugoy Cariño found himself in excruciating pain as his fiancée, EJ Laure, lent a helping hand in squeezing a painful boil on his leg.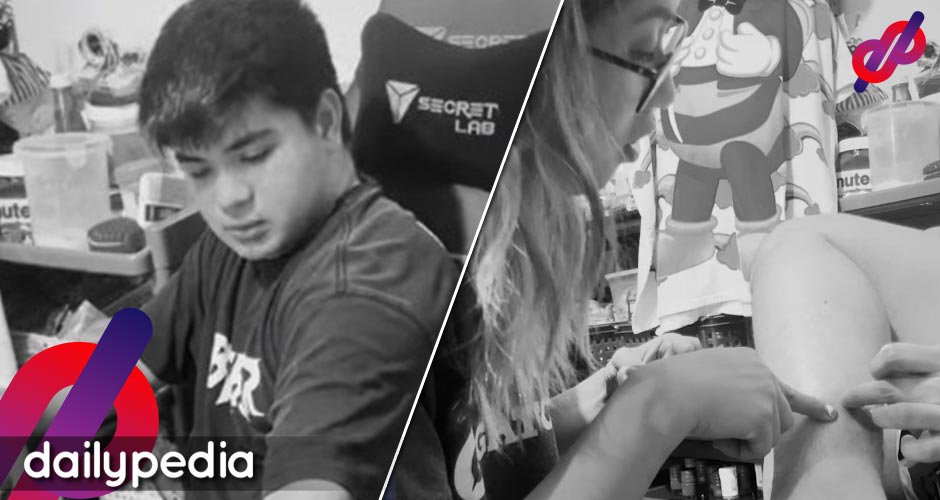 Bugoy couldn't help but cry out in agony, saying, "Napakasakit ng ginawa mo. Aray ko po!"
EJ, however, nonchalantly replied, "Bakit? Pinisil ko lang," trying to ease his discomfort.
Bugoy continued to jest, "Parang pinisil mo 'yung pinakabutas," as the two engaged in a light-hearted exchange.
In a video shared on Facebook, Bugoy disclosed that he was running a fever due to the painful boil. He emphasized the urgency of his recovery, citing numerous commitments, and sought EJ's assistance in treating the boil.
Bugoy even shared that they successfully removed the "core" of the boil.
Concerned netizens advised Bugoy to seek a medical check-up and consider antibiotics, cautioning against potential infections if not handled properly.
Despite enduring various controversies since the beginning of their relationship, Bugoy Cariño and EJ Laure recently took a significant step forward by getting engaged. Bugoy's heartfelt proposal occurred during his 21st birthday celebration, where he publicly declared his love for EJ, and she wholeheartedly accepted.
The couple also shared in 2020 that they have a daughter named Scarlet. Throughout their journey, Bugoy and EJ have shown that their love for each other and their child remains pure and steadfast, regardless of challenges and trials.