Amid the swirling controversies surrounding the tragic demise of Adriane Rovic Fornillos, a candidate in the Mister Cagayan de Oro pageant, his girlfriend, Jone Leanel Orog, has broken her silence and conveyed a poignant message via a recent Facebook post.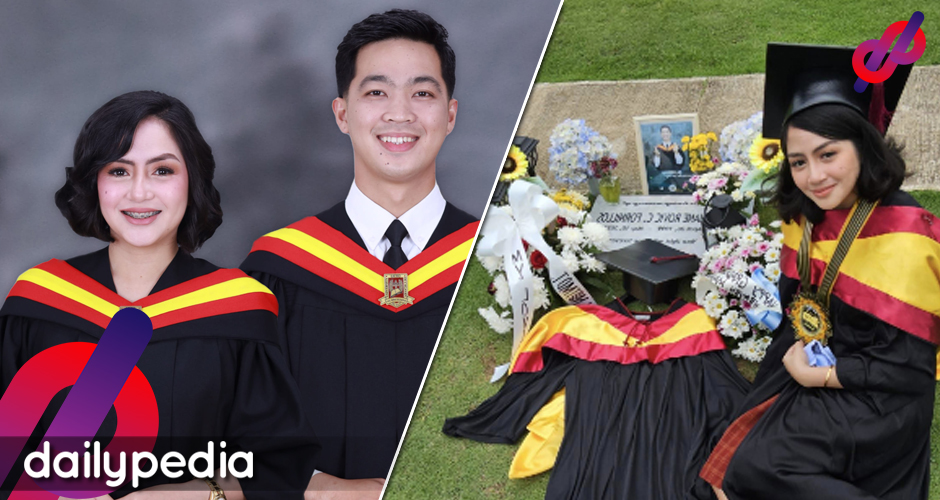 On August 10, Orog took to Facebook to share her feelings about her late partner. In her post, she fondly recalled Fornillos' promise that he would lead her to the altar for their wedding three years from now.
"Ang sabot nato dalhon ko nimo sa altar para pakaslan 3 years from now. Pero imong picture naman noun ang nakapatong sa ako altar karun, love," Orog wrote.
Orog also mentioned a sentimental gift Fornillos had given her, an immortal rose enclosed in glass. She decided to place this gift on her altar.
"I also laid one of your gifts for me on the altar. You gave me an immortal rose that was enclosed in glass rather than offering me fresh flowers, last Valentine's day (Feb 14, 2023). Last flower naman diay, bantog dili na mamatay nga rose gihatag," she wrote.
She expressed gratitude for Fornillos' presence in her dreams, sharing that he had visited her dreams consistently for three days.
"Gone for 3 months today.. Thank you for visiting me in my dreams for 3 days straight, my love. I'm missing you every single day."
Orog's post resonated deeply online, garnering over 10k shares and 46k reactions.
Recalling the tragic events of May 9, Fornillos was reportedly shot in Barangay Nazareth while preparing for an upcoming pageant.
As August unfolded, rumors regarding the circumstances of Fornillos' death circulated on social media after Orog's post went viral.
According to online rumors, Bishop Dimver Andales, identified as Orog's "sugar daddy," was allegedly connected to Fornillos' untimely demise.
However, in an interview with iFM CDO on Saturday, August 12, Andales, a pastor linked to the situation, denied the accusations, asserting that there is no factual basis for the claims.
The situation surrounding Adriane Rovic Fornillos' death remains complex and continues to capture public attention.