Netizens blasted President Bongbong Marcos for allegedly 'rebranding' the Philippines through logo changes.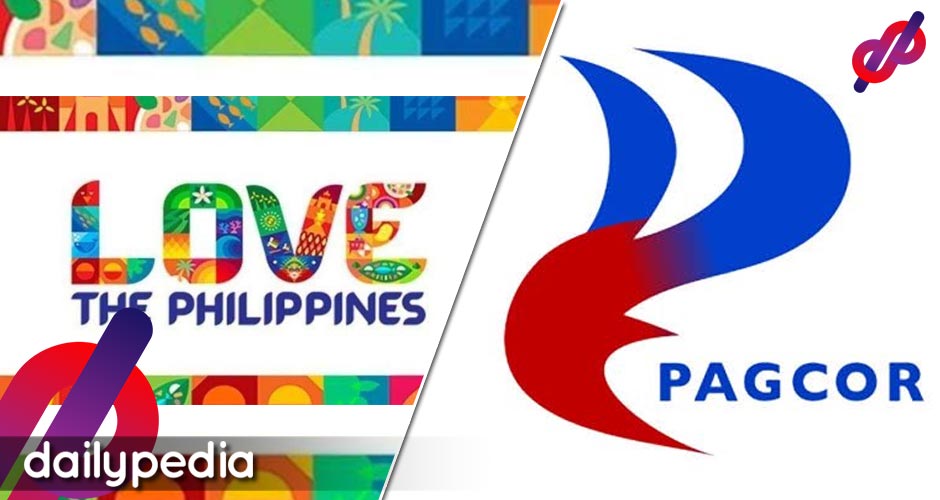 The phrase 'Bagong Pilipinas,' which initially served as a line in Marcos's 2022 election campaign song, has now transformed into the official governance theme or slogan of his administration.
To support this, a government logo of significant magnitude has also been unveiled.
According to a presidential memorandum that was publicly released by Malacañang on Saturday, it has been ordered that all government agencies, corporations, and state colleges and universities must be 'guided by the principles, strategies, and objectives of the Bagong Pilipinas brand of governance and leadership' when formulating their programs, activities, and projects.
The memorandum further stated that this 'overarching theme' requires 'deep and fundamental transformations in all sectors of society and government' and underscores the government's commitment to achieving comprehensive policy reforms and full economic recovery.
As stated in Memorandum Circular No. 24 issued on July 3, Bagong Pilipinas will serve as a 'branding and communication strategy' characterized by a principled, accountable, and dependable government. The government is committed to assisting Filipinos in realizing their 'goals and aspirations.'
It was mentioned that the logo would be incorporated into the letterheads, websites, official social media accounts, and other documents of all state agencies and entities.
The introduction of the Bagong Pilipinas slogan by the Marcos administration follows the recent controversy surrounding the rebranding of the tourism campaign slogan and logo, as well as the Philippine Amusement and Gaming Corp's new logo.
Bagong Pilipinas is reminiscent of the Bagong Lipunan, or New Society, which refers to the period during the dictatorial rule of the president's father from 1972 to 1986.
The campaign song 'Bagong Pilipinas, Bagong Mukha' was composed by Filipino rapper Andrew E and was utilized to generate excitement among the large crowds attending Marcos campaign rallies.
The president himself recently used the phrase 'Bagong Pilipinas.' During a trip to Japan in February this year, he mentioned on his YouTube vlog that "as long as we lay the right foundation, the path to a New Philippines is clear."
In a recent statement in support of the LGBTQ+ community, he spoke in Filipino and said that in the 'New Philippines,' Filipinos are open-minded and free from discrimination and ridicule.
However, netizens were not too thrilled with the government's rebranding efforts.
Rebranding politics

The Marcos regime's obsession with "rebranding", done amid an economic crisis, exposes government's wrong priorities and even possible corruption with some contracts. pic.twitter.com/SUOMEj9d3Z

— Renato Reyes, Jr. (@natoreyes) July 14, 2023
Kawawang Pilipinas! 🥹~ctto~ pic.twitter.com/2AtGakY48C

— bella (@isabelmerana) July 17, 2023
Wag nyo ngang iniintriga ang new logo ng BIGONG PILIPINAS. I know, it looks like a fruit basket. But isn't that what precisely the Philippines is – a BASKET CASE? For the first time, Blengbong & his team is able to come up with something true. LOVE THE BASKET CASE- Philippines! pic.twitter.com/qc3QWLC7CA

— DAVAOMIGRANT (@nabunturanguy) July 17, 2023
FACTS: If only we SPENT more time and energy on actual REFORMS and truly MERITOCRATIC governance, than on all these LOGO fiesta and performative antics, then sana more chance na di tayo "THIRD WORLD" in near future 🤔

— Richard Heydarian (@Richeydarian) July 17, 2023
Question: Why "Bagong" Pilipinas, eh di ba "Change" was "here" na under TATAY!? Diba "UNITEAM"!? 🙃 pic.twitter.com/mf8tZkLNhh

— Richard Heydarian (@Richeydarian) July 17, 2023
Without any cost daw but required yung logo sa mga, letterheads, official docs etc which means gagastos uli ang taong-bayan. Maraming mapapakain na gutom yan. https://t.co/epNJ2wVq8P pic.twitter.com/omtgZkUFiW

— patricia🌿 (@pinaysipatricia) July 17, 2023
The upcoming logo features a circular design resembling the Philippine flag. In this design, the lower portion of the sun is partially covered by blue and red ribbons, while the three stars above complete the circular shape.
Within the blue ribbons, subtle outlines of power windmills, which can be found in the President's home province of Ilocos Norte, are visible.
Additionally, there are depictions of a satellite, solar energy panels, a cooling tower of a nuclear plant, and two smoke stacks representing power plants. The red ribbons contain faint images of buildings that are under construction.
However, some have said that the logo took inspiration from a 'kakampink' logo used previously.
https://t.co/1ortDhmna5 pic.twitter.com/B21Y80PFyo

— Manuel L. Quezon III (@mlq3) July 16, 2023
LOOK: Former VP Leni Robredo's #IpanaloNa10ParaSaLahat campaign logo last #Halalan2022 and Ferdinand Marcos, Jr.'s "Bagong Pilipinas" campaign logo.

"Bagong Pilipinas" has been launched as the administration's "brand of governance and leadership". pic.twitter.com/yIr947Xwut

— Roentgen (@ronaldgem) July 15, 2023
That #BagongPilipinas logo reminds me of something. Inspired by the #Rosas logo? Kimmy! pic.twitter.com/KtPXAu46Cr

— @pauloinmanila and 99 others (@pauloMDtweets) July 15, 2023
Recently, PAGCOR was blasted for also changing its logo, which looked very much like Petron's.
Meanwhile, the Kilusang Magbubukid ng Pilipinas (KMP) released a statement in response to the recent introduction of the new leadership campaign by the current administration.
"Nothing will come out as 'new or revolutionary' from this rebranded governance theme or slogan, as long as the government persists with its long-standing neoliberal policies that have plunged the local economy into its worst state," KMP chairperson Danilo Ramos said.
"Rebranding and sloganeering will not put food on the tables of Filipinos. We need pro-people reforms and a total overhaul of long-standing policies and programs that have failed to usher in real economic development," he added.
In addition to the rebranding, KMP also emphasized that the recent approval by the wage board in Metro Manila of a P40 minimum wage increase for workers in private establishments 'falls short,' and advocated for a living wage for workers in both the agriculture and non-agriculture sectors.