An LGBT actor has expressed disapproval of Kapuso star Joaquin Domagoso's portrayal of a "transwoman" in an episode of 'Wish Ko Lang' on GMA Network.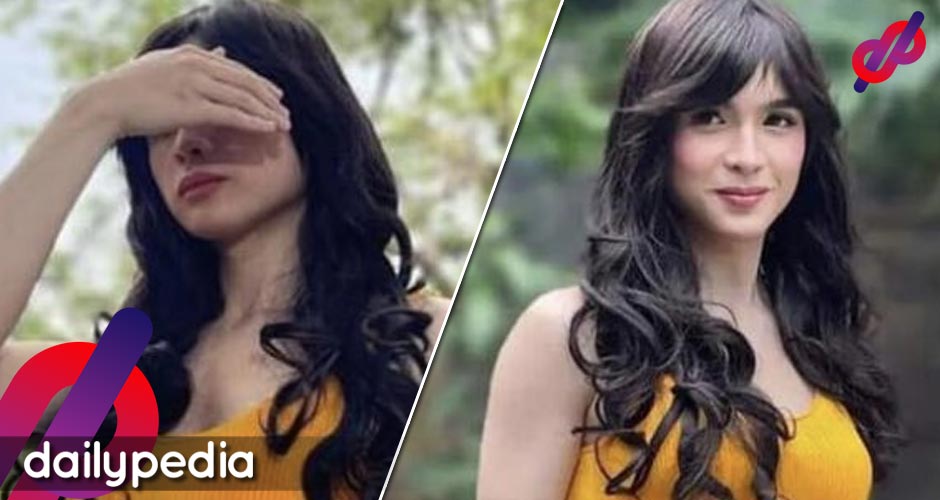 Many were surprised that Joaquin Domagoso, being a straight father to his child with partner Rafa Castro, pulled off the role convincingly. Although not everyone praised his acting portrayal.
In the story, the character played by action star Jeric Raval cannot accept his child's sexual orientation.
Domagoso's character promised himself to prove he could stand on his own feet. This led him to work in Japan where he met an "afam" who he thought was interested in marrying him, unknowing that the man already had a legal Filipino wife.
He is joined by actors Jeric Raval, Royce Cabrera, Therese Malvar, Dianne Medina, and many others.
EJ Jallorina, part of the LGBT community, complained that the role should've been given to a real trans person.
Uhm, hello po. Nandito po kami??? 🙋🏻‍♀️ I don't usually say shit online, pero i have 2 leading men na who was also cast for Trans characters & eventually got acting awards for those portrayals. Wouldn't say na hindi nila dasurv yun kasi magaling naman sila. (1/3) https://t.co/2xdoF2RrI2

— ej jallorina (@ejjallorina) May 29, 2023
HOWEVER, most of my Trans femme actor friends, including me, hirap na hirap na makakuha ng acting jobs. Ung mga dumaang auditions recently hindi naman namin matanggap – me and a close actor friend whose also Trans- (2/3)

— ej jallorina (@ejjallorina) May 29, 2023
…kasi full frontal nudity ang hinihingi (to normalize Trans bodies DAW on screen.) 🤦🏻‍♀️ Ewan ko na. Nakakaloka. 🤷🏻‍♀️ Pero diba, #WhereIsTheLie? 🙄 (3/3)

— ej jallorina (@ejjallorina) May 29, 2023
Many agreed with the netizen's views, saying that trans actors are ignored in the acting industry.
Hollywood has also faced similar criticism and the topic is still debated.