'Voltes V: Legacy' just began airing but netizens have already come up with some of the most creative memes about the show.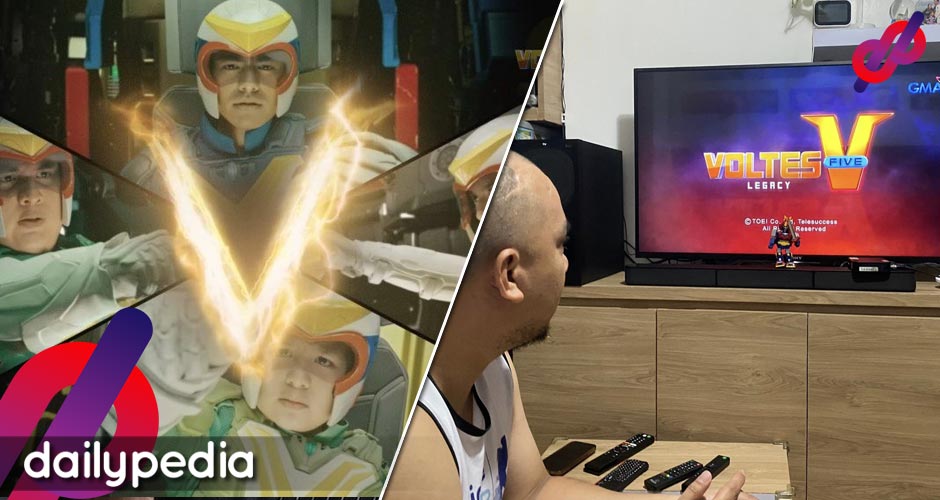 In addition to being a popular topic on Twitter, the live-action remake has also become a source of memes.
Director Mark Reyes even joined in on the fun by sharing some of the most amusing ones that cleverly combined our familiar fast food experiences with scenes from the film.
For instance, Carla Abellana portrayed Mary Ann Armstrong with a serious expression on the flight deck. This image was accompanied by a caption suggesting she was taking orders for takeout as if she were a fast food employee.
View this post on Instagram
Another screenshot shows Voltes V team members in transformation. The prominent "V" in the center was edited to say "Pa-void," adding a playful twist.
The director urged his followers to continue creating and sharing memes related to 'Voltes V: Legacy.'
The comment section was flooded with laughing face emojis from internet users who were evidently delighted and amused by the humor presented in the memes.
Here are some other memes.
A netizen thanked the show's team for bringing back childhood memories.
"Thank you Voltes V: Legacy and GMA Network for bringing back our childhood and for making all family members sit in front of their TV screens once again during dinnertime. It's been a while. And thank you GMA for raising the Philippine flag! Nakakproud ang show na ito. Pwede na ilaban," he said.
According to the initial overnight rating data from the Nielsen NUTAM People survey, the premiere of 'Voltes V: Legacy' on Monday, May 8 was highly successful.
It achieved a rating of 14.6 percent, which was 4.0 percent higher than the rating of FPJ's 'Ang Probinsyano' (FPJBQ) at 10.6 percent.
Additionally, the online discussions were largely dominated by the Kapuso series, with the hashtag #VoltesVLegacyTVPremiere becoming the top trending topic on Twitter Philippines with over 30,000 tweets.
On the other hand, the Kantar Media survey presented a different picture. According to May 8 rating results, the pilot episode of 'Voltes V' fell short of surpassing FPJ's 'Batang Quiapo.' 'Voltes V' garnered an 18.0 percent rating, 1 percent lower than FPJBQ's 19.0 percent.
The real-time concurrent views also favored FPJBQ, as it attracted a higher number of viewers than its Kapuso counterpart. FPJBQ reached a peak of 278,271 live views, whereas 'Voltes V: Legacy' recorded 38,407 peak live views.