Celebrities who support Leila de Lima were elated to see her acquitted of drug-related charges.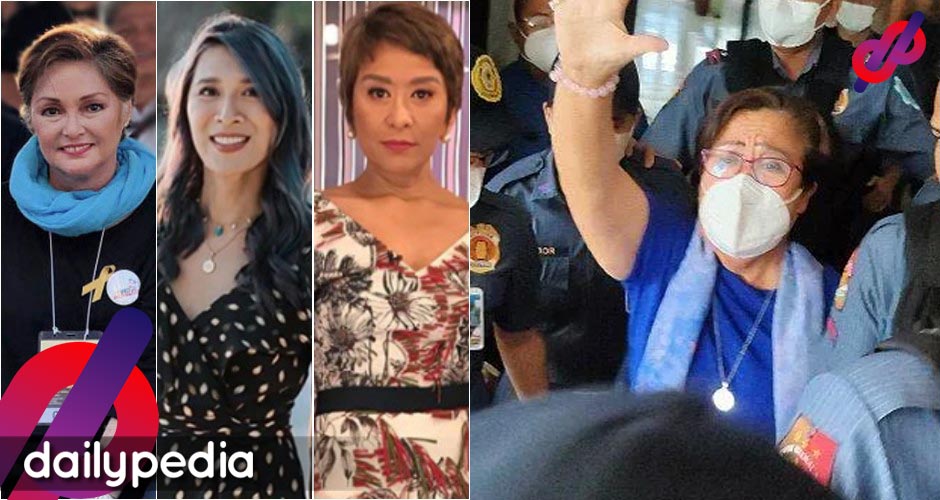 On Friday, De Lima was exonerated in one of the two drug cases against her. This brought her a step closer to regaining her freedom after more than six years of imprisonment.
Muntinlupa Regional Trial Court (RTC) Branch 204 cleared De Lima and her former security aide, Ronnie Dayan, of drug trafficking charges.
In a 39-page decision, Presiding Judge Abraham Joseph Alcantara concluded that the acquittal was based on "reasonable doubt," particularly after Rafael Ragos, the former chief of the Bureau of Corrections, retracted his previous testimony that he had delivered drug money to De Lima through Dayan.
There would be reasonable doubt about whether there was conspiracy [in the drug trade] without his testimony, the ruling concluded.
The ruling stated, "Ultimately, the retraction created reasonable doubt which warrants the acquittal of both accused. Vigilance in eradicating illegal drugs cannot come at the expense of disregarding the rule of law."
Almost moved to tears, De Lima's younger brother Vicente expressed his relief outside the courtroom. He emphasized that "truth reigned over fake news," and "justice reigned over injustice" after his sister's acquittal.
He urged the court that is currently hearing the remaining drug case against De Lima not to perpetuate the injustice already done to his sister. He also urged the court to swiftly end her ordeal.
Multiple allies and human rights organizations have issued statements expressing their continued support for De Lima, who served as both a senator and justice secretary.
Celebrities like Leah Navarro, Angelina King, and Ces Drilon, were glad to see De Lima finally free.
#FreeLeilaNow https://t.co/pMr0Ml3IxZ

— Bart Guingona (@guingonabart) May 12, 2023
Great News!!!!! #FreeLeilaNow https://t.co/CM9H85s9Xq

— Ces Oreña-Drilon (@cesdrilon) May 12, 2023
"The arc of the moral universe is long, but it bends toward justice." #FreeLeilaNow https://t.co/5YV4s8bjVQ

— Tricia Robredo (@jpgrobredo) May 12, 2023
Finally, some justice for @AttyLeiladeLima ! Time for her to go home! Tears of joy for our dear Leila! ✋ https://t.co/JDl3Zm955g

— Leah Navarro (@leahnavarro) May 12, 2023
6 years of wasted life because of a power play against her https://t.co/v8lmWc9MC7

— Angelina Mead King 🏳️‍⚧️ (@Angiemeadking) May 12, 2023
De Lima's chief counsel, Boni Tacardon, stated that following her acquittal in front of Branch 204, her legal team will once again pursue their request to have the Muntinlupa court's Branch 256 grant her temporary freedom.
State prosecutor Sonny Ocampo, in response to Friday's verdict, stated, "We respect the court decision but the options of the prosecution are still open. The legal remedies, we will be discussing."