President Ferdinand Marcos Jr. faced criticism on social media on Friday after claiming the Philippines would have the highest projected economic growth in Southeast Asia in 2023.
This included China and India in the region.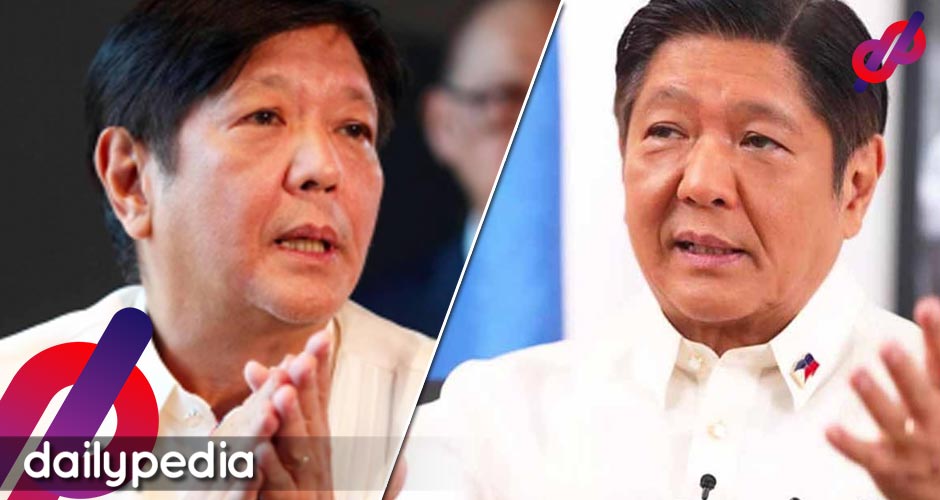 In a series of tweets on Thursday, Marcos was attempting to highlight the International Monetary Fund's economic forecast for the year, sharing data from the World Economic Outlook for April that showed the Philippines' GDP was expected to grow by 6 percent in 2023, which he claimed was the highest among the member states of the Association of Southeast Asian Nations.
The President said on Twitter, "Nangunguna ang ekonomiya ng Pilipinas sa buong Asya sa 6% nitong projected GDP growth ayon sa World Economic Outlook na inilabas ng International Monetary Fund nitong Abril."
Lalo pa nating pagtutuunan ng pansin ang ating mga hakbanging nakatuon sa pagpapaunlad ng ating ekonomiya para sa isang Bagong Pilipinas! pic.twitter.com/1SCuvYiDAw

— Bongbong Marcos (@bongbongmarcos) April 21, 2023
However, the President's graph included China and India. These countries are not part of the Association of Southeast Asian Nations (ASEAN) but instead are part of East and South Asia, respectively.
While Marcos was correct in pointing out that the Philippines is expected to have the highest GDP growth among ASEAN states based on IMF estimates, the list of countries he included was taken from a table of economic data of countries under "Emerging and Developing Asia," rather than ASEAN, in the first chapter of the IMF report.
A more comprehensive list of GDP data is also available in the appendix of the report.
Social media users quickly pointed out the mistake.
Beh kailan pa naging parte ng ASEAN ang India at China? Asan ang source mo? Tanga ka! https://t.co/vDfNfJj4AX

— Hanash Daily 🍵💥#Barda (@BIENsays) April 21, 2023
Where did you get this data Mr. President? Even the title is misleading. China and India are not part of ASEAN (with only 10 Members and 1 on probation – Timor Leste). https://t.co/Fe7EqUoeZq

— Vince Tanada (@VinceTanada) April 21, 2023
Yong atat kang magpost ng something positive for the first time tungkol sa gobyerno mo kaso di mo man lang nacheck na hindi member ng ASEAN pala ang India at China.
Tsk tsk tsk. Laglag nga pinarsuwa. Ibabain mo lang ta bagim. https://t.co/mNe99kny8a

— simply_clinton (@Simply_Clinton) April 21, 2023
Di po ako nainform na part na pala ng ASEAN ang India at China

— Eufy Fight! #NoToJeepneyPhaseout #NoToPUVPhaseout (@eufems) April 21, 2023
you know the education system in the philippines is failing when even the president can't tell which countries are in ASEAN

#1 in geographic illiteracy girl hahahaha https://t.co/tc6lt8A4im

— Terri Joe Marie Fortenberry Support Group Leader (@akazukinchan2x) April 21, 2023
Look! Marcos Jr's Twitter account just posted this. Without factual basis. Propaganda. BTW, I believe India is not a member of ASEAN but they are a sectoral partner. pic.twitter.com/SUmnqC21Yc

— Bob Blues Magoo (@MagooBlues) April 21, 2023
Some also raised concerns about whether the economic projection should be celebrated, as the forecasted GDP for the Philippines in 2023 is lower than last year's 7.6 percent.
Despite the expected slow growth, economic analysts still anticipate robust economic growth for the Philippines this year. However, it will be at a slower pace than in the previous year due to the potential impact of a global financial downturn and elevated inflation.
In March, price inflation dropped to 7.6%, attributed to a slowdown in the price increases of food and non-alcoholic beverages, fuel, transportation, housing, and utilities. According to socioeconomic planning secretary Arsenio Balisacan, consumer prices have started to stabilize this year.