Ex-Philippine president Rodrigo Duterte justified his administration's brutal anti-drug campaign on Wednesday and expressed his willingness to confront the consequences as the International Criminal Court examines the thousands of deaths during his tenure.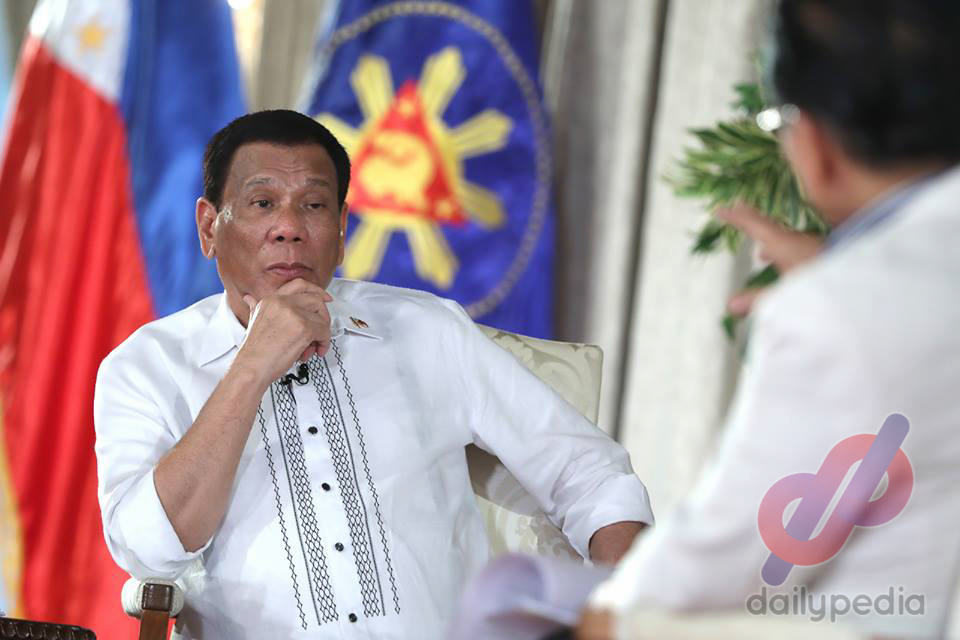 Duterte told prosecutors he couldn't do anything about things that had already happened.
"I did what I had to do. If it turns out to be awful later, we can't do anything about it," he said.
"I will face the music. I will rot in prison and die in prison," he added.
ABS-CBN news reporter posted a video featuring Duterte's address on Twitter. Duterte, who ran on a platform of eliminating drug dealers, faces an ICC investigation for potential crimes against humanity.
His "war on drugs" resulted in the deaths of thousands of drug users and purported dealers, many under suspicious conditions.
While authorities claim to have killed 6,200 suspects in anti-drug operations culminating in gunfights, they deny allegations from human rights organizations of orchestrated executions and cover-ups.
Advocates alleged that Duterte encouraged violence in numerous public addresses, but he maintains that he instructed law enforcement to use lethal force only in self-defense.
The ICC, a final recourse tribunal, halted its investigation in November 2021 upon the Philippines' request, as the country claimed to be conducting its inquiries.
The examination resumed in January, and on Monday, the ICC denied Manila's appeal to suspend the investigation. It challenged the court's jurisdiction and authority.
Netizens didn't buy Duterte's willingness to rot in prison.
A dirty trick played puro kuda puro yabang yet he doesn't want to face ICC.

— Bev H @ Ca 🇨🇦 (@rodev10) March 29, 2023
Hmm! I bet lalabas lahat ng sakit nya if may warrant of arrest na . I bet all my share of the Tallano gold 🤣😆.

— Mixed Nuts (@jellygelabeans) March 30, 2023
sa pagkampi ni junjun kay duterte sa usapang ICC pinatunayan nya talaga na isang syang unapologetic, unrepentant son of a dictator

— waweyn (@bubuy_0823) March 30, 2023
ICC if you have the power to arrest DuterTE et al PLEASE USE IT NOW.

— Kongresman (@asarnatalaga) March 29, 2023
President Marcos' almost hostile reaction to the ICC moving forward with the Duterte probe surprised me. It's inconsistent with his travels, declarations, and alliance work. One wonders what hammer Duterte holds over the President that binds him as well to that horrid drug war.

— JoeAm (@societyofhonor) March 29, 2023
BBM must respect the ICC if he wants the Philippines to be respected in the international stage. His foreign business trips won't be productive & won't mean nothing if he decides to ignore the ICC. Turn in Duterte & Bato and let them face justice.

— Joseph BIDENCIO (@JBidencio) April 1, 2023
On Tuesday, President Ferdinand Marcos Jr. announced his intention to "disengage" from the ICC, leaving it uncertain whether the government would continue its appeal.
"Disengaging could mean many things, and that is what I want to clarify with the president," Solicitor General Menardo Guevarra told ANC.
In response to inquiries about Marcos' comments, the ICC stated that it does not comment on active investigations.
Duterte, aged 78 and father to current Vice President Sara Duterte, quipped on Wednesday that the ICC would likely be unable to prosecute him as he may not be alive past 80.