A BPO company has become viral after appearing to play with a female Filipino applicant.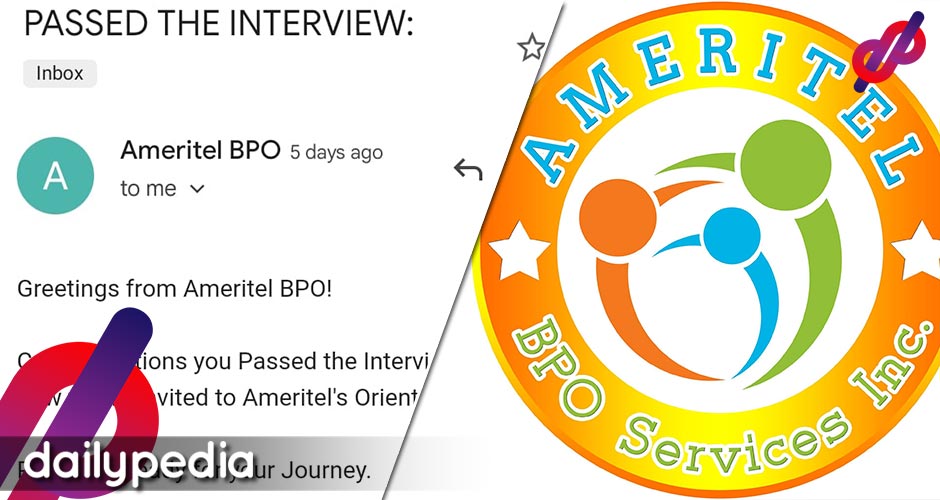 Ameritel BPO has recently been a trending topic on Facebook after an applicant, Sarah Marie De Guzman, exposed the company for not taking her seriously.
De Guzman uploaded emails from the company's HR department to a Facebook post.
The first screenshot shows Ameritel BPO informing De Guzman that she "passed the interview" and is "invited to "Ameritel's Orientation Day."
The applicant was elated upon hearing the good news.
However, after a few days, Ameritel emailed her, saying it didn't "think you have a fit position for our company."
Ameritel then promised De Guzman that she'd be notified if a position that fits her qualifications was available.
The email also said that the hiring manager made the decision despite De Guzman passing the interview.
After, Ameritel then emailed De Guzman with a congratulations card suggesting she was now hired.
The excited-sounding email said De Guzman was to proceed to the orientation.
De Guzman then felt disrespected after she asked how long it would be.
The company replied that she shouldn't even be asking that question, given that she was unemployed.
The conversation ended with Ameritel wishing her good luck in her career search in the BPO industry and explaining that she'd be dropped from the pooling list.
De Guzman then wrote a lengthy post detailing her frustration with the company.
Most netizens found her journey to be funny. Meanwhile, Ameritel's Facebook page has been plagued with negative comments and reactions.