A supermarket chain has promised social media users that they are handling the viral incident in which actor Marco Neri was falsely accused of theft in one of their stores.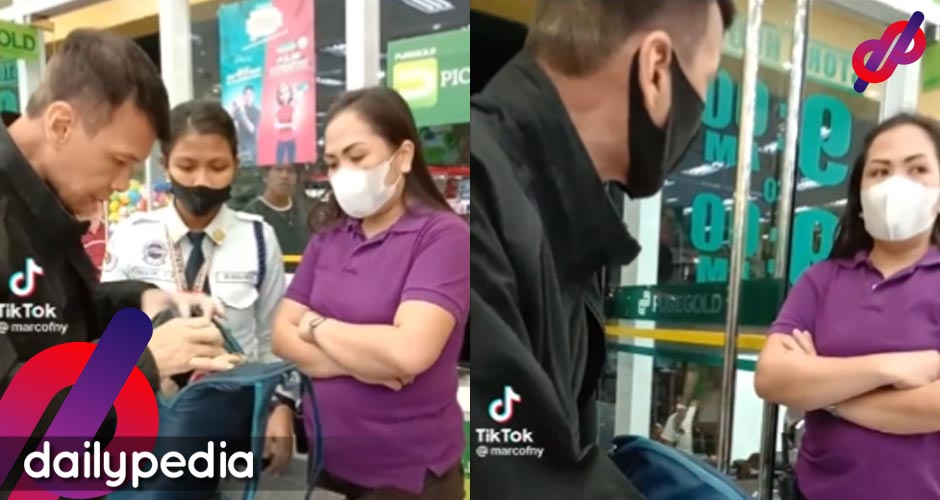 On Tuesday, 60-year-old Neri posted a video claiming that the head of security at Puregold Putatan accused him of stealing a roll-on deodorant. Neri explained that he had purchased another deodorant and opened his bag to verify whether it was the same type he had with him.
Neri said he bought another deodorant because his previous one had run out entirely.
"Ito, walang laman to," Neri said in his video as he showed off his old deodorant.
"Ngayon, pinagbibintangan ako dito sa Puregold. Na ano daw, nagnakaw daw ako. Kaya tignan natin, buksan natin 'yung bag kung may ninakaw nga ako," he added.
The actor displayed his newly purchased deodorant alongside the receipt.
"Ito resibo o, tapos pinagkakamalan pa akong magnanakaw. Mali naman sila, 'di ba? Tama ba 'yon, pagbintangan ka? Nagbayad ka naman," Neri said.
"Porket binuksan mo lang bag mo para kunin 'tong walang laman na deodorant. Para mabili mo itong isang deodorant, malaman mo kung ano 'yung binibili mo, kung tama itong deodorant na 'to," he added.
Neri also posted another video in which he emptied his backpack in front of security personnel. This was to demonstrate that he did not take deodorant or any other product from the supermarket.
"At ayaw akong pauwiin kahit gutom na ako [hanggang] 'di nakikita ang lahat [ng] nasa bag ko. Sa huli, napahiya sila," Neri wrote in a post on Monday.
The actor also cautioned the audience that they may be falsely accused of shoplifting in a supermarket.
Aside from Facebook and YouTube, Neri also posted his videos on his TikTok profile, which also became viral.
They also took to Twitter, where some Filipinos criticized Puregold's management for their treatment of the actor.
Kung ako kay Tatay, I will give the lady in Polo shirt 2 options kung mapatunayang wala akong ninakaw;

1. You will resign
2. I will sue you

— Raffee 🗯 (@whuaffee) March 14, 2023
On Tuesday, Puregold issued a statement acknowledging the incident.
"Mga ka Puregold, we saw and heard it all. Sorry. We really feel bad para kay Tatay," it wrote in a Facebook post.
"This puts the pain in striving to be panalo. Please know that this incident is being dealt with privately, with kindness and patience. We ask that you allow us to learn from this and improve," it added.