Netizens are planning to boycott every brand that actress Toni Gonzaga has a deal with.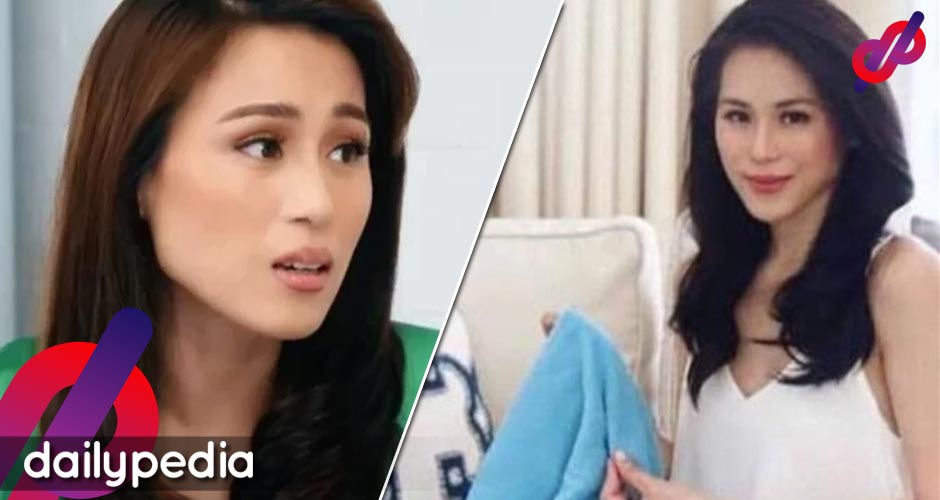 In a recent tweet, a netizen, who identifies as a "Kakampink", shared a photo of Gonzaga endorsing Downy.
"Mga #kakampinks, we all know the drill!" the netizen wrote.
Mga #kakampinks , we all know the drill! 😁

ctto pic.twitter.com/yAFZqmC3H2

— Leisbeth Recto (@leisbeth_recto) February 7, 2023
Other netizens began asking what are the most effective alternatives to Downy.
However, it isn't clear if Gonzaga is currently an endorser of Downy.
Another "Kakampink" called on his fellow Robredo supporters to also boycott the bottled water brand Nature's Spring.
Kakampinks, let's do it !!! pic.twitter.com/GGeqGgyNME

— Danny Yap (@dan4ualways) February 6, 2023
It shows a photo of Gonzaga holding a gallon of water as she smiles.
It appears that the "Kakampinks" are planning to boycott every single brand that Gonzaga is promoting.
Yes yes!!!! https://t.co/dEpGpNdyPw

— Masha Rostova👻👻👻 Agent Keen (@MashaMasha2022) February 6, 2023
Netizens began to list all of them.
1. Colgate- incubus na pang yung stock will definitely change brand na next month.
2. Globe
3. Absolute
5. Ceramic
6. Green cross
7. Lazada

— Charlie Bishi (@BishiCharlie) February 7, 2023
— AKO LANG BA? ni Matuang Kepweng (@A_Dee_2013) February 7, 2023
Ano pa bang products ini endorse ni Toni Gonzaga? Lahat ng pamilya ko boycott Yan naipaliwanag ko Yan sa kanila kung bakit.

— drifter (@robustgrowths) February 6, 2023
Recently, Gonzaga has been dubbed the "Flop Queen" due to her numerous projects failing to draw numbers despite being successful in the industry for 20 years and having a diverse portfolio, including acting alongside Piolo Pascual and hosting the long-running noontime show 'Eat Bulaga'.
After moving to ABS-CBN, Gonzaga was given opportunities to act and record, as well as host prime-time shows on the Kapamilya network.
Most PowerFLOP Celebrity #CelestineGonzaga #ToniGonzaga pic.twitter.com/9CcED16flt

— Karlo Castro | 1 of 15M 🌸 (@dkarlocastro) February 5, 2023
Last year, she signed with AMBS, a new network owned by businessman Manny Villar, and started hosting her self-titled talk show. However, rumors arose that the show was struggling to secure guests, allegedly due to Gonzaga's political affiliation. Recently, it was announced that ALLTV was reviewing its programming, leading to the suspension of Gonzaga's talk show.
Flop endorsement(Shopee). Flop movie(My Teacher). Flop concert(namigay ng tickets🤭Otin outsold). Flop tv show(ALLTV "taking a break"). Jusko Toni Gonzaga ikaw na talaga ang "most FLOPWERFUL celebrity". Shabay-shabay ang flops ni ate 🤣 https://t.co/E6D6uNTIUv

— NR (@thistimeforward) February 4, 2023
Gonzaga has had four major flops in just five months. This includes her deal with Shopee, which was met with a boycott from the public, her MMFF 2022 film 'My Teacher' which did not perform well at the box office, her 20th-anniversary concert 'I AM TONI' which had poor ticket sales, and accusations of her mother buying tickets, and of course her ALLTV talk show.