"It's Showtime" host Vhong Navarro is currently detained at the National Bureau of Investigation (NBI) after a Taguig court issued a warrant of arrest against him over the raping of model Deniece Cornjeo.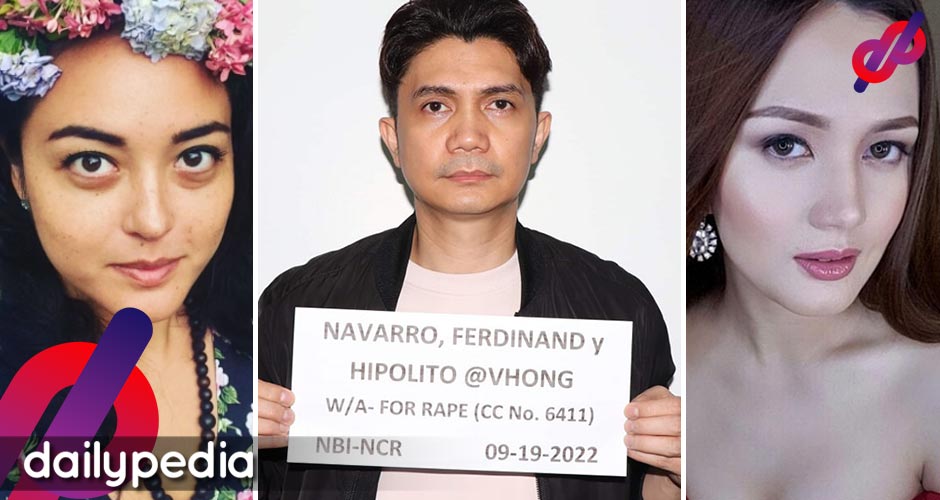 According to the Revised Penal Code, as amended by Republic Act 8353, rape cases are not bailable.
"While Vhong was granted bail already in the case for acts of lasciviousness that was filed against him, just before 5 o'clock on the same day (Monday), an arrest warrant was issued against him for the case of purported rape," Navarro's legal counsel Alma Mallonga said.
"This is the rape complaint where Deniece Cornejo herself said it did not happen in two sworn declarations. Because a warrant of arrest has already been issued, Vhong again surrendered to the NBI. And his detention with the NBI, as a result of his voluntary surrender, is being processed. The custody of Vhong is now with the NBI," she added.
Despite the law, Navarro's camp will file a petition for bail. "Navarro has voluntarily surrendered also in connection with the rape complaint, and he is currently detained. Under the laws and the procedure, he will continue to be detained until bail is granted to him. That will require the petition for bail to be filed, and we will do it immediately. Our first and foremost duty, I think, in this case, is to set Mr. Vhong Navarro free on bail," she added.
Navarro allegedly raped Cornejo on January 17, 2014, and was subsequently roughed up by Cedric Lee and one accomplice. The actor said he was that he was set up to be mauled.
Unfortunately, Cornejo isn't the first woman to have accused the actor of rape. Shortly after, a certain Roxanne Cabanero came out in public and claimed Navarro raped her on April 24, 2010, in Pasig City. However, Navarro was at Vice Ganda's concert in Cavite on the said date.
The Department of Justice (DOJ) later dismissed the case due to a lack of evidence. Stunt woman Margarita 'Mai' Fajardo also accused the actor of harassing and raping her in 2009. Navarro and Fajardo both worked on John Lloyd Cruz and Bea Alonzo's series "I Love Betty La Fea."
Like Cabanero's case, hers was also thrown out for lack of evidence.
"The rape complaint of Mai Fajardo vs Vhong Navarro has been dismissed for lack of probable cause per resolution dated 15 October 2014 signed by Assistant City Prosecutor Nilda Ordoño, John Patrick Corpuz [recommending approval], and approved by City Prosecutor Donald Lee.
"In essence, apart from the long delay before the complaint was filed, the dismissal was anchored on the failure to establish force or intimidation," said Mallonga in 2014.
The latest rape accusation Navarro has received from model Kat Alano. In 2020, Alano claimed she was raped by a "still famous celebrity" and used the hashtag #rhymeswithwrong.
She said her rapist attacked her inside her condominium unit on Jan. 22, 2014.
And ang nakakalungkot pa, BABAE pa talaga ang lumalaban para sa kanya.

Hindi niyo naiisip ang mga kapwa niyong babae?

Akala niyo madali to?

Wala akong media company. Wala akong team. Wala akong bayad.

Truth lang ang meron ako.

Alam ko galit kayo, pero magisip din kayo.

— Breaking free (@katalano) September 21, 2022
Despite the bashing she gets on social media, Alano maintains her claim. Actress Alessandra de Rossi is one of her supporters.
Meanwhile, Deniece Cornejo's camp has announced that they will be filing contempt charges against the wife of host-actor Vhong Navarro, Tanya Bautista-Navarro, and his lawyer Atty. Alma Mallonga.
Now preparing contempt charges against Atty. Alma Mallonga and Vhong Navarro's wife for making statements that are sub judice in nature. We will not sit idly by while some people again make a mockery of justice by having another trial by publicity. THEY WILL BE HELD LIABLE!

— YesYesYo! (@YesYesYo13) September 21, 2022