In a recent episode, the DJs of 90.7 Love Radio shared a good laugh as they reminisced about times when people thought they were together.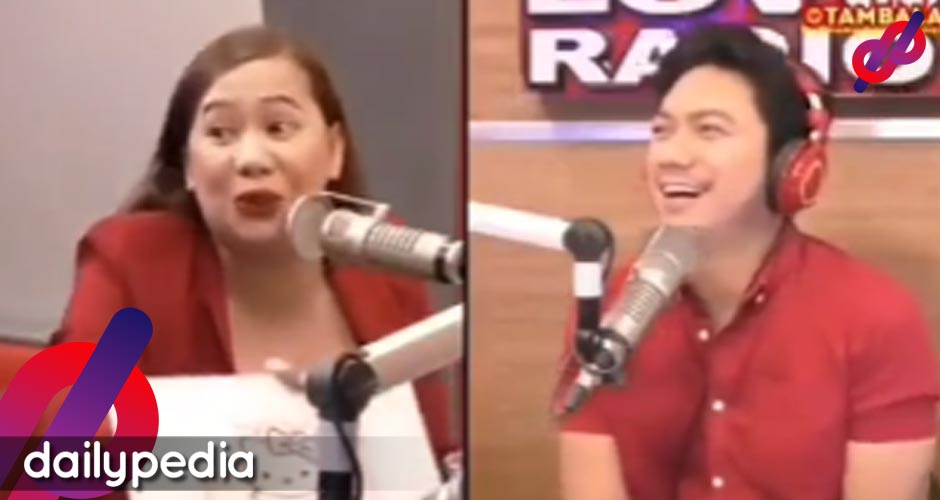 In a TikTok video, Love Radio host Nicole Hyala shared a clip of herself laughing with co-host Chris Tsuper as they recall an intimate moment they shared on stage.
The lady DJ joked, "Bakit ako naka black stockings?…Ang nipis ko naman dyan, yan ang gusto kong maalala."
The video showed the two hosts at a mall event standing on stage and holding each other's hands.
Hyala shared, it was during that time that people wished they would be in a relationship.
Chris Tsuper responded, "Feeling love team…Di ko maisip bakit natin ginawa yun."
Both are known for heading the top-rated morning program 'Tambalan' which aired over 90.7 Love Radio Manila and Love Radio stations nationwide.
'Tambalan' is a radio program that engages listeners by giving them the opportunity to air their grievances. Tambalan's special segment, "Ang Kwento ng Mahiwagang Burnay," deals with a variety of human experiences that listeners can relate to, whether they are horrible, amusing, exhilarating, humorous, sorrowful, or embarrassing, and can make them smile or even laugh.
Aside from Tambalan, Nicole Hyala has released albums with lyrics that reflect their on-air antics and the excitement they bring to the show. These songs are yet another inventive way to convey the relatable everyday Filipino experiences covered in Tambalan. The songs were written to reflect the show's themes.
Chris Tsuper is one of the co-authors of the book "Tambalan," and as a result of their success on FM radio, he and Nicole made the transition to television in 2009, appearing as additional hosts on an ABS-CBN Saturday morning episode of Music Uplate Live. From 2015 to 2016, he hosted the prime-time noontime show Eat Bulaga, where he oversaw the segments "Spogify: The Singing Baes" and "Grabe S'ya!"