Content creators Rendon Labador and Doc Adam Smith exchanged words on social media over shady vloggers.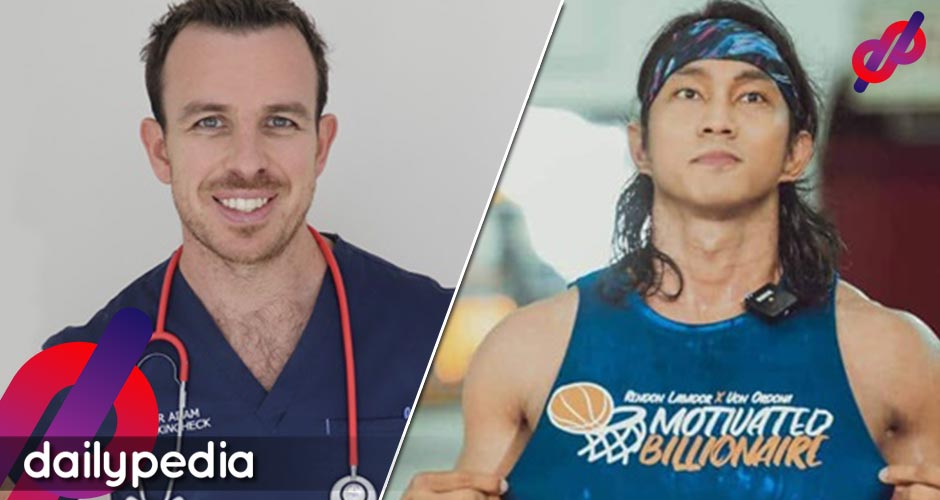 In a post on October 31, Smith criticized the top vloggers in the country for promoting "mindless dumb pranks, tsismis or poverty porn."
"Bukod pa dyan these vloggers promote and sell unethical bs to their audience. gambling, networking companies and expensive vitamins or "weight loss" drinks are all commonly seen being promoted on their channels," he added.
He noted that vloggers from other countries produce more wholesome content and address pressing issues, something Filipino vloggers rarely do.
"In other countries, vloggers become famous for travel, food, commentating on topical issues, catching and debunking scammers, and science," he said.
"When will the Philippine audience learn to appreciate content that offers them value? When will Filipinos stop wasting their lives consuming rubbish, mindless and at times harmful vlogs?" 
Many netizens agreed with Smith's remarks, with most saying that watching Filipino content is a waste of time.
However, Labador argued that netizens have the choice of choosing what type of content they'd want to consume.
"May right ang bawat tao piliin ang mga content na gusto nilang i-consume. Hindi na natin control yun Doc. We need to work hard para slowly mabago ang mindset ng mga Pilipino. WE HAVE NO CHOICE," Labador wrote in a response.
Labador said that people have no control over what content social media stars decide to put out there, hoping that aspiring vloggers don't lose hope, too.
"There is hope," he said.
Smith called out Labador in another post for going against being a "motivational speaker."
"Rendon Labador, I thought you were a Motivational speaker yet what you say somehow Demotivates me #Rendon 'DemotivatesMe' Labador," he captioned.
Labador then asked if doctors are running out of money since they've been more active in social media as of late.
"Bakit ang mga doctor nasa social media na? Wala na ba kayong mga pera?"
"Yung gambling kasi Doc Adam pang mga doctor lang yan na merong 'extra' money, ngayon kung saktuhan lang ang pera mo tapos hindi mo pa tapos lahat ng kaso against you… I don't recommend recreational gambling to you," he added after Smith claimed that Labador tried to sell him products and other stuff.
Labador expanded on his remarks on Filipinos gambling.
"Gambling is a privilege of successful people. Kung wala kang pera, gambling is not for you.
"Reality ang gambling ay malaking part ng Philippine economy. Mas madami lang kasing mahihirap na umaabuso sa libangan na para lang sa may mga pera," he wrote.
Health professionals didn't like Labador's remarks about them.
So paano kaming mga hindi hospitalists, Sir Rendon? Uy madaming career path ang mga doctor ah!

Mga public health doctors? Mga community frontliners? Mga doctor to the barrios? Yung mga tulad ko na nasa humanitarian at disaster work? pic.twitter.com/aqyiOHYjlA

— Noel Bernardo (@noelbernardo) November 1, 2022
Most recently, Zeinab Harake was exposed by her former vlogger friend Wilbert Tolentino. In the screenshots, Harake talked badly about several content creators. She has apologized since.