Celebrities joined in on commemorating the martial law era by using the hashtag #NeverForget.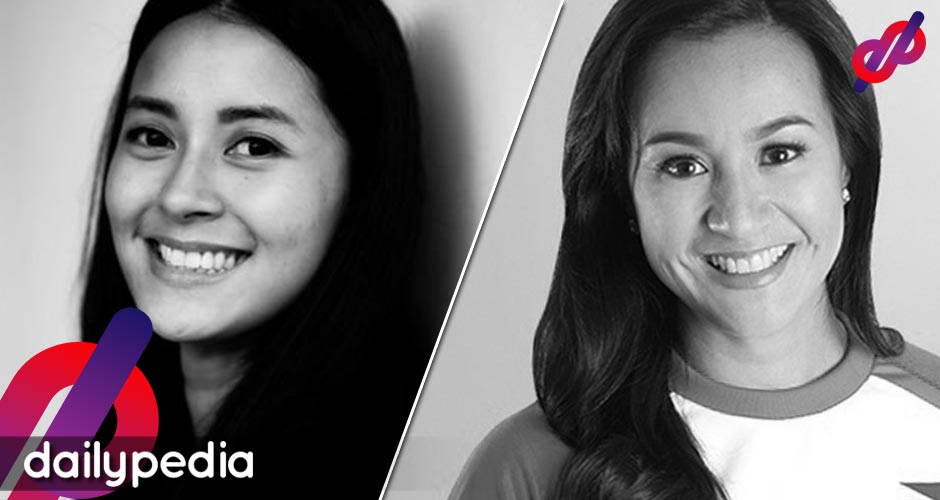 On Sep 21, protesters took to the streets to mark 50 years since late dictator Ferdinand Marcos declared martial law.
During the said era, thousands were killed and tens of thousands more were tortured and imprisoned, according to Amnesty International.
The dictator's son is now the incumbent president of the Philippines, whom protestors urged to acknowledge his father's wrongdoings.
"The Marcoses need to at least acknowledge their role in those dark days," said Carlos Conde, a researcher for Human Rights Watch.
"Without truth-telling, without the space for Filipinos to understand and accept what happened during martial law, we can never find closure, we can never move forward," he added.
Protesters in Manila flashed placards that said "never again" along with pictures of martial law victims.
"A nation that doesn't remember its history is doomed to repeat it as they say," said John Magtibay, a 22-year-old film student protesting at the University of the Philippines.
"We are beginning to see that now."
Personalities such as Bianca Gonzalez and Mikee Jaworski also spammed #NeverAgain.
#NeverForget #WeRemember
Artwork by @KevinKalbo pic.twitter.com/rmp5yvlIp7

— Bianca Gonzalez (@iamsuperbianca) September 21, 2022
— Mikee C. Jaworski (@mikeecj) September 21, 2022
I want him to do well. Too many will suffer otherwise. But whatever good he does now does not erase the need to account for past crimes. Especially when they still continue to deny, while benefitting from, those crimes. Without justice we cannot move on. #NeverForget #NeverAgain

— Barry Gutierrez (@barrygutierrez3) September 21, 2022
Most protesters were seen wearing all-black outfits.
"Those who do not learn history are doomed to repeat it."

NEVER AGAIN, NEVER AGAIN, NEVER AGAIN TO MARTIAL LAW! 📢

(Kuha noong May 10 post-election mobilization sa Cabanatuan City, Nueva Ecija.)#NeverAgain#NeverForget#ML50 pic.twitter.com/abq1SJBDMl

— miko ♡ (@mikopagaduan) September 21, 2022
Sen. Risa Hontiveros also wore all-black.
https://twitter.com/anathereeseyuh/status/1572496255074574337?s=20&t=v0FGk4Nsgex0V621qaGrxA
11,103 people were documented to have suffered under the dictatorship.
The Marcos family plundered billions of dollars before being ousted by a non-violent "people power" revolt in 1986. After the dictator's passing, the family returned to the Philippines and eventually entered politics.
"The fact that we allowed the Marcoses to re-enter Malacanang is really messed up," said Patricia Pobre, a 24-year-old protester, referring to the presidential palace.
Protesters accuse Marcos Jr. of revising facts about the martial law era and portraying it as a "golden age" for the country.
Those who experienced the dictatorship said the Marcos regime was "one of the darkest periods" in the country's history.
Protesters accuse Marcos Jr. of revising facts about the era of martial law and portraying it as a "golden age" for the country.
"There are young Filipinos who are interested in learning what really happened in spite of many others who were really blinded," said former political prisoner Bonnie Ilagan, who spent two years in jail where he was repeatedly tortured.
"The fight continues. We must never forget."
Others are accusing Marcos' allies in Congress of severely limiting the budgets of government agencies tied to preserving the country's history.
Leading up to the anniversary, documentaries were screened publicly to educate the masses, but a left-wing political party said a film screening had to stop because authorities in Manila "harassed" them.
The president defended martial law last week, saying that declaring it is "necessary" to combat the threats of communism and Muslim insurgencies.
"We do recognize the problems that happened, the abuses that occurred like in any war," Marcos Jr said.
"There's no reason to revise history," he said while suggesting school textbooks need to be rewritten "only if they're wrong."