Netizens would want nothing more than to have libel decriminalized in the country after former vice-presidential candidate Walden Bello was detained for the said crime.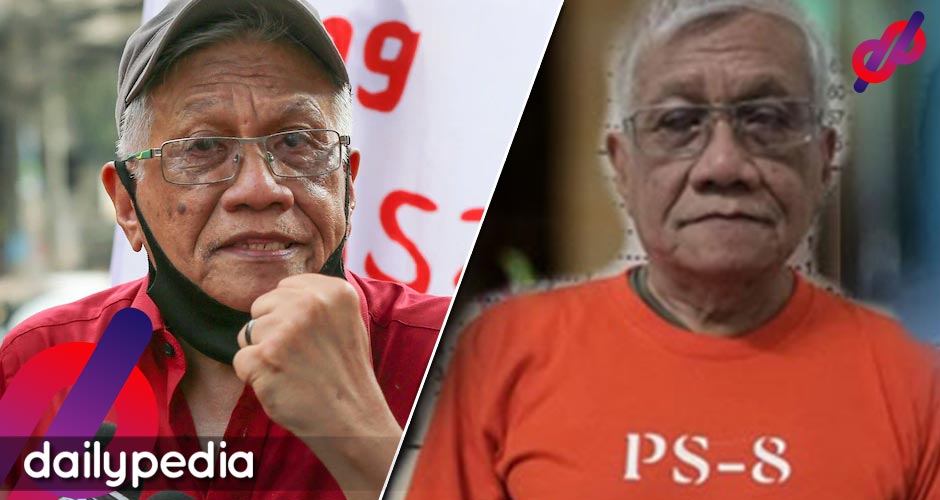 On August 8, Bello was arrested and transferred to Camp Karingal from the Quezon City Police District (QCPD) Station 8.
The next day, he posted bail of P96,000 for two counts of cyber libel. Laban ng Masa spokesperson Leomar Doctolero said Bello posted P48,000 for each count.
The complaint was filed by former Davao City information officer Jefry Tupas, Vice President Sara Duterte's former information officer, over Bello's Facebook post about her being at a beach party in Davao de Oro that was raided by authorities for illegal drugs.
In a tweet, Bello hinted that he wouldn't stop criticizing those that need to be criticized. "Arrested late afternoon Monday on the silly charge of cyber libel posted by the camp of Sarah Duterte. These people are mistaken if they think they can silence me and suppress my exercise of free speech," he said.
Arrested late afternoon Monday on silly charge of cyberlibel posted by the camp of Sarah Duterte. These people are mistaken if they think they can silence me and suppress my exercise of free speech.

— Walden Bello (@WaldenBello) August 8, 2022
In a statement, Duterte said that Bello calling the charge "silly" is "clearly derision of and an insult to the prosecutors and the time and effort they put in to uphold the rule of law."
Those who disagreed with the charge then called for the decriminalization of libel since it has been used as an instrument to silence dissenters.
Reputed lawyers Ted Te and Ross Tugade were one of them.
Decriminalize libel. That's the tweet.

— Ted Te (@TedTe) August 8, 2022
Decriminalize libel. It has become an effective tool to stifle dissent and wither away our democracy. Libel in our criminal statute books is antiquated and at its heart and inception, only protects the powerful.

— ross tugade (@rosselle) August 8, 2022
Others wonder why Bello was arrested so quickly while the Mandaluyong hit-and-run suspect wasn't.
Let let me get this straight, they arrest Walden Bello for for alleged cyberlibel yet they can't arrest a guy who ran over a traffic enforcer who actually admitted to doing it. What the hell kind of justice system do we have???

— Jojo Clemente (@jclem3) August 8, 2022
Walden Bello, got arrested today for a cyberlibel case filed by former Davao City PIO Chief Tupas. Meanwhile, Imelda Marcos is still free despite being guilty of graft.

THIS IS THE PRESENT STATE OF JUSTICE IN THE PHILIPPINES. #FreeWaldenBello pic.twitter.com/zrjcUljacW

— Miss Mela Habijan (@missmelahabijan) August 8, 2022
Sen. Risa Hontiveros thinks Bello's voice is important in a democracy.
Statement on the arrest of Walden Bello

Critical voices like his are essential to any democracy. pic.twitter.com/UoUDmN3arT

— risa hontiveros (@risahontiveros) August 9, 2022
According to netizens, Bello's arrest was just another case of injustice in the country.
The injustice of it all. There are people in the halls of power who are more deserving of jail time. Nakakagalit. https://t.co/B6iIsOXmOm

— Kristoffer Pasion (@indiohistorian) August 8, 2022
Leody Guzman, Bello's running mate, also condemned his arrest.
"Hindi kailanman magiging makatwiran ang kasong cyberlibel kay Walden Bello dahil malinaw ang motibasyon sa likuran nito ay pampulitikang panunupil," De Guzman wrote on Facebook.
Charles Santiago, the chairperson of the ASEAN Parliamentarians for Human Rights, said the incident is "nothing but an act of political harassment and persecution aimed at silencing one of the most prominent critics of the Duterte administration."
"The use of [the cyber libel] law against Mr. Bello amounts to an attack against democracy itself and the legitimate exercise of political opposition," Santiago added.
Bello thanked all his supporters and exuded optimism about the near future.
My deepest thanks to all who mobilized against the grave threat to free speech posed by the charge of cyberlibel against me by the camp of VP Sara Duterte. What a wonderful display of unity in defense of our common values! With solidarity like this, how can we possibly lose?

— Walden Bello (@WaldenBello) August 9, 2022
In a recent Facebook post, Bello responded to the vice president's statement.
"The cyber libel charge against me was a vindictive response to questions I raised about Vice President Duterte's performance as mayor of Davao that she was expected to answer as a candidate for higher office," he wrote.
"Instead of engaging in democratic exchange, her camp weaponized the law by filing a cyber libel case against me, declared me persona non grata in Davao, and branded me a narco politician," he added.