Director had the public excited upon announcing a sequel to his controversial film "Maid In Malacañang (MIM)."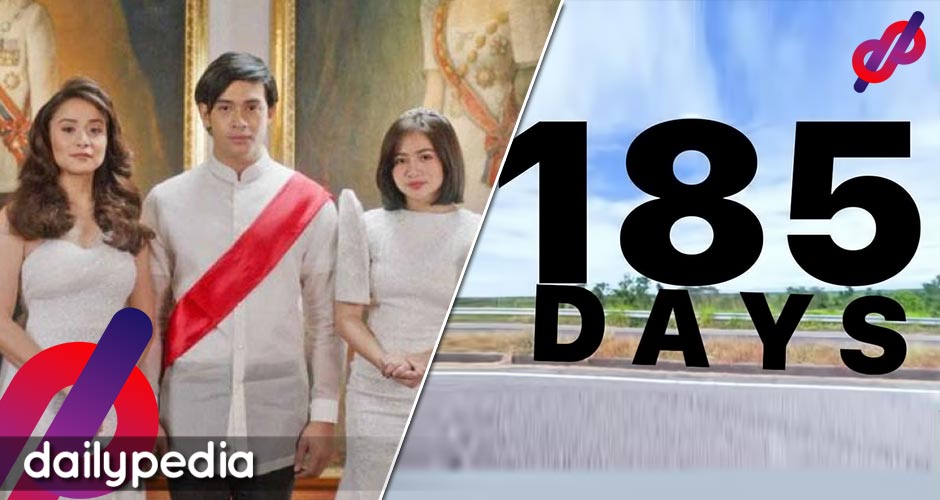 In a Facebook post, Yap said the upcoming film "Martyr Or Murderer" will premiere next year in time for the Edsa People Power anniversary in February.
"Magbubukas ang Hacienda. Magiingay sa Plaza. Sa Kaliwa, Ako at Ikaw. Kilalanin ang Unang Dilaw 185 DAYS TO GO#MoM MARTYR or MURDERER FEBRUARY 2023," he wrote.
The movie seeks to enlighten Filipinos about the accusation that the Marcoses orchestrated the assassination of Benigno "Ninoy" Aquino Jr. on Aug. 21, 1983.
Earlier this month, Yap sat down for an interview with Coach Jarret.
Yap said the hit on Aquino is the "greatest" accusation the Marcos family has received.
"It's the greatest bintang to the Marcoses that they had then Senator Ninoy (Aquino) killed," he started
"It's one of the heaviest accusations that they ever received – that they have killed Ninoy Aquino that time," he added.
Yap wants to convince the public that the Marcoses had nothing to do with the whacking of Aquino.
"And I want to present why the people should believe them that it's not them,"
The director also wonders why Aquino's case has yet to be solved after all these years,
"I will start by asking about the film, if your father died, if your husband died, there should be a fire within you to solve it, as a good son and a good wife.
"So why is it until now, that the mother or the wife, is now gone, the son is also gone, the justice for the father is not yet given?
"That's one of the pillars of the second installment if we will do it if the actor that I will post on Facebook will say yes to be Ninoy," said Yap.
Despite the criticism Yap has received ever since coming out as pro-Marcos, his projects always get attention.
As of August 19, MIM has grossed over P330 million.
P330 MILLION TOTAL GROSS TO DATE! Thank you po Mam! Thank you po Sir! Kayo ang dahilan kung bakit #1 MOVIE in the Philippines ang MAID IN MALACAÑANG!

Isama na ang buong pamilya at ulit-uliting panoorin ang MAID IN MALACAÑANG. Now showing in cinemas nationwide. #MAIDinMALACAÑANG pic.twitter.com/y32sbmflvC

— VIVA Films (@VIVA_Films) August 19, 2022
Numerous netizens claimed that the employers forced workers to attend MIM screenings and that the tickets sold weren't organic.
P3PWD Party-list Rep. Rowena Guanzon expected MIM to flop, but it didn't.
Kahit libre ang ticket sa sine na yan lalangawin. #bardagulan

— Rowena Guanzon (@rowena_guanzon) July 29, 2022