The award-winning actor-director has nothing but admiration for the late President Ferdinand Marcos for the choice he made during the EDSA Revolution.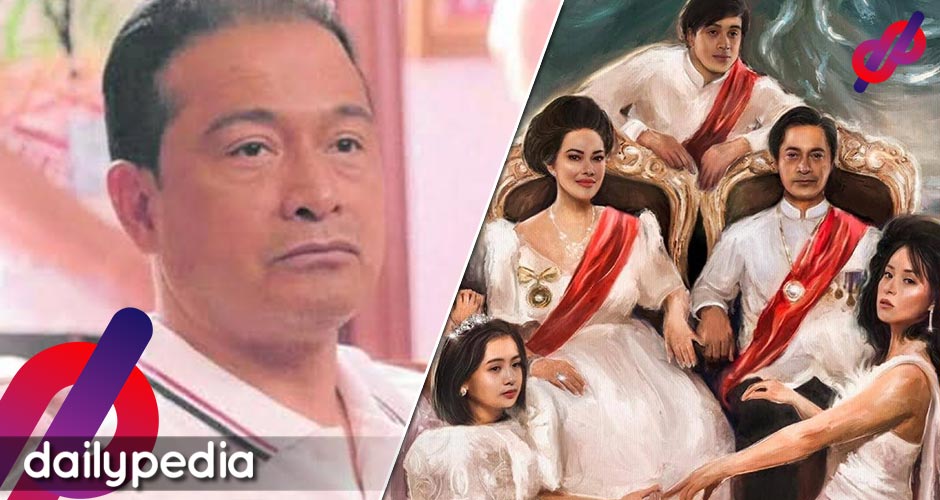 Maid in Malacañang lead star, Cesar Montano, expressed his utter admiration for the late President Ferdinand Marcos, for the difficult and painful decision the ousted dictator made at the height of the 1986 EDSA Revolution.
During the grand press conference of his film, which is directed by the controversial director, Darryl Yap, Montano had the chance to share his discovery and recollection of the late President.
"Ayaw niya nga na magsuot ng damit na pang-giyera iyong anak niya na si Bongbong eh…talagang ayaw niya. So totoo pala 'yun..totoo 'yun. Hindi talaga, at wala talagang hawak na baril, even the PSG. Kasi talagang ina-avoid na magkaroon ng violence. 
"(He didn't want his son, Bongbong, to wear full military gear, he really didn't want that. I said, so that was true? Yes, it is true. He was not armed, even the PSG. Because the truth is, the late President clearly did not want violence)," he recalled, as he also shared he watched some clips about Marcos ordering his high raking officials not to allow bloodshed.
Montano also disproved the popular claim that the Filipino people are the ones who made the EDSA People Power Revolution peaceful and free of bloodshed. 
"Former President Ferdinand Marcos was given a chance to choose: fight for his ambition to keep his post or allow the people he was sworn to serve get hurt," he said in the local language.
"Naging bloodless ang revolution hindi dahil sa kagagawan ng mga tao, dahil po sa desisyon na ginawa niya. Siya po ay namili. He was given a chance, pero pinili n'ya po na wag na…wag na nating saktan ang ating mga kababayan.
"(The revolution became bloodless not because of people's doing, but because it was the choice that the late president made. He simply chose. He was given a choice and he chose to not hurt our countrymen)," he added.
He also shared how he understood the former President's struggle, noting he would struggle too if he were in Marcos's shoes.
"As a Filipino…as a citizen, kasi mahiyap 'yung desisyon na 'yun. Puwede niya namang…sandali, magulo na, aayusin ko 'to, lider ako. Pero nakita niya, magiging madugo, maraming masasaktan na kababayan.
"(As a Filipino citizen, I understand how hard that decision was. He could have.. I mean, 'wait, people are already in chaos, I need to fix this… I am a leader.' But he foresaw that violence might ensue if he pushed through)" he said.
Montano plays the role of the late President in Maid in Malacañang, which opens in cinemas on August 3.