Filipinos have paid tribute to security guard Jeneven Bandiala who was one of the casualties during the shooting incident at Ateneo de Manila University (ADMU).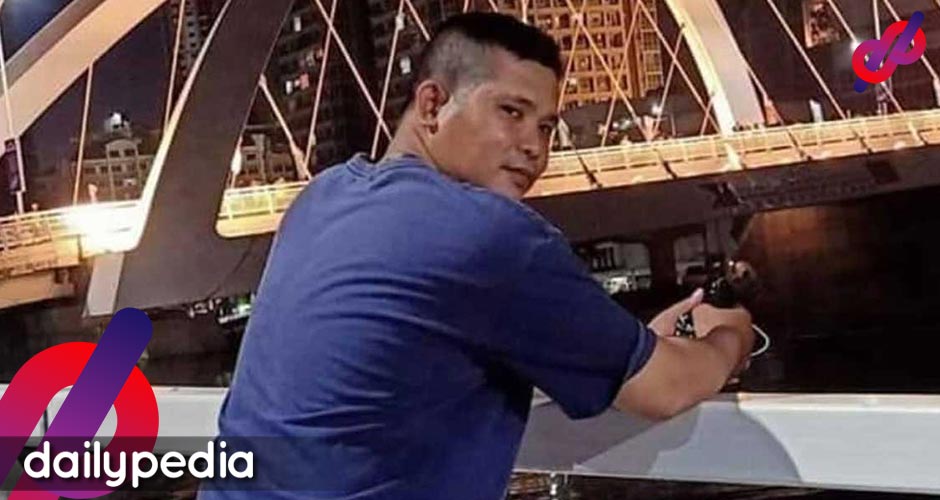 According to reports, Bandiala tried to prevent the gunman from firing his gun but died doing it. The other casualties include former Lamitan Mayor Rosita Furigay and her gay aide Victor Capistrano.
Twitter praised Bandiala's heroic act of going toward the gunman instead of running away.
Eternal rest grant unto the soul of SO Jeneven Bandiala, let your perpetual light shine upon him, may he rest in peace! 🙏🙏🙏 pic.twitter.com/bBaaaam6LP

— Teacher E (@E4thofjuly) July 24, 2022
Please pray for the repose of the soul of Jeneven Bandiala, an Ateneo security guard killed in the line of duty today.

— Joseph Johnson (@PdS2QC) July 24, 2022
Jeneven Bandiala, among so many other members of the Ateneo community, did something I could never understand today. Hearing a gunshot, they chose not to run from it, but towards it. What they did was heroic. And as someone with loved ones in Ateneo, I am indebted to them.

— Chinese Gambino (@giancantdance) July 24, 2022
"to others, I implore you: speak the names of those who were lost rather than the name of the man who took them" – J. Ardern

I have no authority to use these photos but I wish to put a face in the name — salamat Sir Jeneven Bandiala. Prayers to your family. Help is on the way 🙏🏼 pic.twitter.com/L7HJtcpjgw

— Nikki Verder (@welverder) July 24, 2022
To the people's eyes, Bandiala was more than a security guard when he died.
Ma mimiss ka namin Kuya Jeneven Bandiala 😢 Thank you For Your Service 🙏🏻 REST IN PEACE 🙏🏻

— SJ (@sjbelangel) July 24, 2022
Netizens refuse to let the gunman be known to the public more than Bandiala.
Rest in peace Jeneven Bandiala. D last time I saw you was last week when u gave me a courtesy nod & greeting while I was walking my way along d Ateneo route from Gate 3 going 2 Gate 1. U have lost ur life in d performance of ur duty. Ur bravery & heroism will always b remembered.

— Mark Anthony D. Abenir (@mark_abenir) July 24, 2022
Isa kang bayani kuya Jeneven Bandiala. Hindi ko matanggal mula sa isip ko that you decided to run towards a bullet instead of the opposite way. Your bravery saved a lot of lives today, for that we are forever thankful.

Salamat sa One Big Fight kuya, rest in peace

— Tino #RejectMarcosDuterte (@PalafoxTino_) July 24, 2022
The graduating batch of Ateneo Law School 2022 is doing a fundraiser for Bandiala's family.
https://twitter.com/ryanjdq/status/1551473181751386116?s=20&t=F8ZYGJ-0NyLl99U_CLwuoQ
A Jesuit priest a few meters from where the shooting took place said that Bandiala prevented the perpetrator, Lamitan native Dr. Chao Tiao Yumol, from entering the campus.
"For 20 mins, they remembered how SG Bandiala was 'kaibigan, kumpare, at kakwentuhan' and most heartbreaking was 'kilala ko anak niya' and 'napatay isa sa amin…" said the priest who got the information from Bandiala's co-workers.
"We went back to Loyola House of Studies after thanking these two security guards and many others like them for keeping our home and our beloved Ateneo safe through all these years," he added.
Bandiala's sister, Mary Jane, said she talked to her brother two days before the attack about their mother's need for medicine.
"We talked about mom's medicines, that was the last time. My mom is here in Manila. We were shocked by what happened," Mary Jane said in Filipino.
"He's so kind. He helps his siblings," she added.
Bandiala's younger brother Raymon, who also does security, said he would advise him on how to do their job.
"He always advises me that, when it came to work, to have more patience to avoid trouble. Don't be hot-headed," said Raymond.
"I hope your conscience bothers you after what you did to my brother. He has no fault. He was just doing his job," said Raymond, referring to the suspect.