Filipinos are still confused about the dos and don'ts when handling the new P1,000 bill.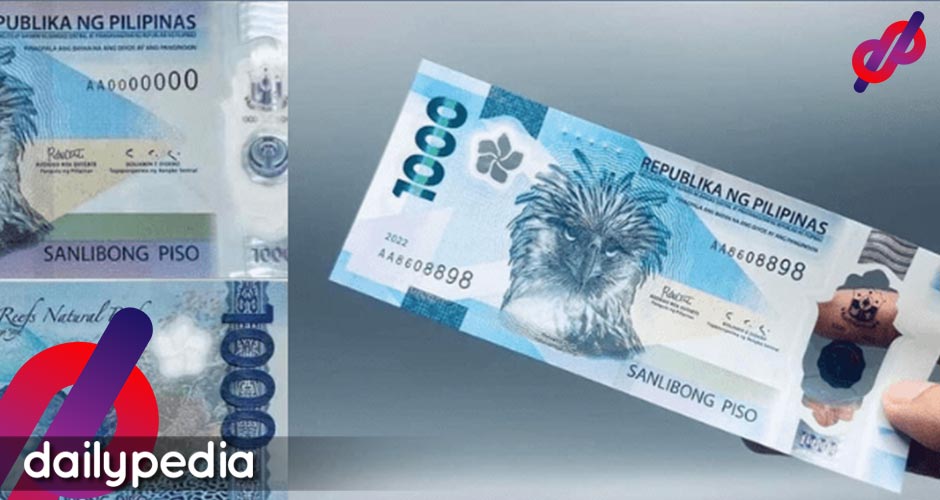 A restaurant and bakeshop in Quezon City are temporarily not accepting the new bill due to the many issues associated with it.
Mark, the manager of the restaurant, said the establishment received the new bill from a customer last week but had to deposit it immediately in fear that it won't be accepted as payment.
"Natakot kami na baka hindi na tanggapin sa pagdedepositan namin. Agad-agad dineposit namin," said Mark.
The staff reminded their customers to take care of their paper bills, especially the one in question.
"Ingatan ang bagong 1,000 bill dahil mahirap na para sa tulad namin nagtatrabaho baka sa amin ma-charge," he added.
SM Supermalls recently trended on social media after a netizen alleged that one of its branches wasn't accepting the new P1000 bill.
On June 10, the BSP released the 'Proper Handling Guidelines' which says that ideally, the new P1000 bill remains flat with no visible folds. The BSP hasn't released yet a statement on whether the new bill loses value when physically altered.
House Ways and Means Chair Joey Salceda called on BSP Governor Felipe Medalla to release the proper guidelines on the new bill.
"I understand that one of the primary motivations for shifting to the polymer-based bill was that it is more durable than the paper bills. However, the lack of guidelines on what constitutes still-valid legal tender and which bills are damaged beyond being acceptable by business establishments has led to confusion in ordinary cash transactions," said Salceda.
The BSP said banknotes shouldn't contain ink marks or holes, and must not be ironed or burned. It urged retailers to accept folded bills, paper, or polymer.
"The Bangko Sentral ng Pilipinas informs the public that folded banknotes, whether paper or polymer, can still be circulated and accepted for payment," BSP said in a statement.
"As such, retailers and banks should accept them for day-to-day payment transactions," it added.
If an individual is skeptical about a bill, they can go to the nearest bank to have it examined, said the BSP.
"The handling guidelines were issued to raise public awareness on the proper use of polymer and paper banknotes to safeguard their integrity and prolong their lifespan," the BSP said.
"If an individual is doubtful on the value and/or authenticity of a banknote, he or she is encouraged to go to any bank for assistance. The bank will then refer the banknote to the BSP for examination," it added.
Meanwhile, SM Supermalls clarified that it still accepts the new P1000 bill as long as it isn't "stapled and ripped caused by removal of staple wire."
Unfortunately, fake news about how the new bill should be handled is ravaging social media.
SM already clarified that it accepts folded new P1000 bills. But there's still this viral post on TikTok warning people against folding such bills. Almost 160K likes. Must be taken down at once! pic.twitter.com/3p98R1eEaw

— JC Punongbayan (@jcpunongbayan) July 11, 2022
⚠️ PSA ⚠️

PWEDENG TANGGAPIN ANG ₱1000 NOTE KAHIT MAY TUPI.

Ang sinasabi na "bawal tupiin" ang ₱1000 ay PANANAKOT LAMANG.

They are supposed to introduce rules on making the public responsible in handling banknotes, but due to scare tactics, they have defeated that purpose. pic.twitter.com/dMFVOz4Twk

— Carwyn Candila (@Carwyn_Candila) July 11, 2022
Polymer banknotes don't easily crease unless you run it between your fingernails like how you do with paper that you'll cut w/o scissors. What a stupid thing to police considering those who have money to spend likely go cashless anyway, putting this burden to the working class. https://t.co/rJ18sK8NHU

— joven (@joven) July 11, 2022
Netizens are astounded that carrying the newly printed P1000 bills has become a huge problem.
Dati, ang problema lang ay kung paano kitain ang isang libo. Ngayon, pati ba naman kung paano i-handle yung paper bill, problema na rin?

And no, Governor Medalla, replacing our wallets is not the solution to this.

— JR Santiago (@oslecjunior) July 11, 2022
The PNP's latest post regarding the issue just contributed to the public's confusion.
Pahirap talaga sa mga tao. Pwes, let's do these to avoid penalties:
-DON'T accept NEW 1k bills from any person/establishment. Opt for the older or smaller bills;
-EXCHANGE your new 1k bills at any bank.
-generally, don't use the new 1K bills & return them to banks. https://t.co/3jReNr170G

— elizabeth angsioco (@bethangsioco) July 11, 2022
Teka lang, when other countries change their bank notes, the goal is to make their paper currency more durable. So ano ito? Parang halos ayaw na ipagamit yung pera. pic.twitter.com/6eA4Bjgw4B

— Gerry Cacanindin (@GerryCacanindin) July 10, 2022