Sen. Risa Hontiveros's supporters opposed the assassination of character of the lone opposition lawmaker by Atty. Ferdinand Topacio, the Pharmally lawyer.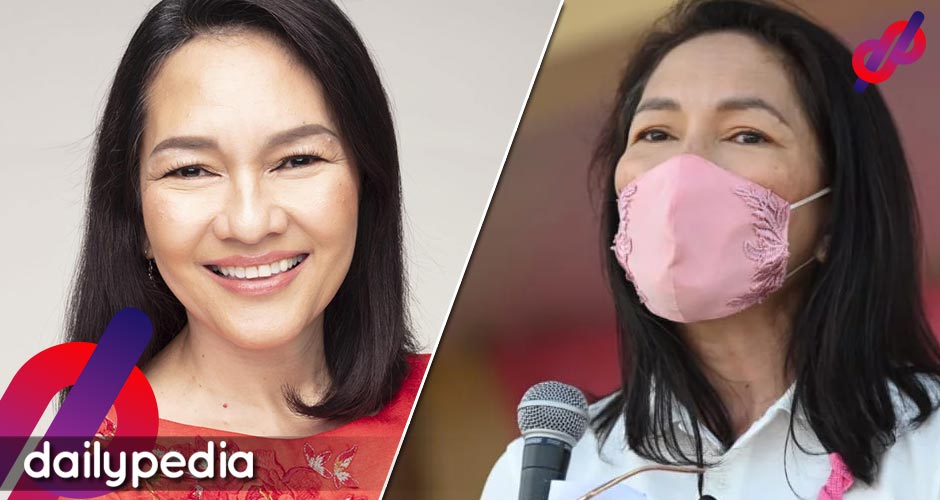 Pharmally Pharmaceutical Corporation officials Mohit Dargani and Linconn Ong got released on Thursday morning of June 2 from the Pasay City Jail following six months of detention.
Ong and Dargani were both cited in contempt by the blue ribbon committee for refusing to cooperate in its investigation on the anomalies of the multibillion-peso pandemic contracts forged by President Rodrigo Duterte's government with Pharmally.
After Senate President Vicente Sotto III signed two separate release orders, Ong and Dargani got their freedom back. Their legal counsel Atty. Ferdinand Topacio accompanied the executives.
Topacio said that the firm could possibly sue Hontiveros for allegedly coercing witnesses to testify against Pharmally.
"Mayroong nagsasabing tinakot, pinilit, sinusugulan sila ng mga tao ni Hontiveros para mag testify falsely against Pharmally. As it is our prerogative to file cases against her for these acts," Topacio told reporters at the release of his clients from jail.
Hontiveros denied using strong-arm tactics to have witnesses testify against the firm. 
"May resibo kaming nagpapatunay na wala kaming kinoerce na saksi. Wala kaming pinilit na kahit sinuman," she said in a statement.
Topacio has a shady lawyering history, and the public wasted no time "protecting" Hontiveros.
Ayan na nagsisimula na sila. #ProtectRisa https://t.co/2QTKcXKsc4

— rie (@3rkflmz) June 1, 2022
they are mad she made it to the magic 12 that's why they're doing their best to get rid of her.

PROTECT RISA HONTIVEROS AT ALL COST.#ProtectRisa #ProtectRisaHontiveros pic.twitter.com/yru8Bqkg8v

— ♉♉ (taylor's version) (@theresiyuuuh) June 1, 2022
she's the one protecting us for years now, it's time for us to do the same. #ProtectRisa #ProtectRisaHontiveros pic.twitter.com/sJIASzAv0X

— shania (@hontibiotics) June 1, 2022
Liken to Sen. Leila de Lima's, the woman senator's situation, where her years of detainment were a set-up from the jump.
Multiple witnesses have already recanted their allegations against De Lima.
After Sen. De Lima, si Sen. Risa naman pupuntiryahin nila nga deputa. They see strong woman as threats #ProtectRisa https://t.co/7b2YB1xDLh

— D ⬆️ (@arianathedawn) June 1, 2022
Those people are starting already, surely they won't stop but i am certain that i will never keep quiet and sit in the corner while such things are happening. we won't allow them to do to Sen. Risa what they did to Sen. Leila, NEVER!#ProtectRisa #ProtectRisaHontiveros pic.twitter.com/jmflJIztAf

— shania (@hontibiotics) June 1, 2022
True! #ProtectRisa https://t.co/DZYFLb7D6m

— Lyn ☺️ (@Lynzzz26) June 1, 2022
Hontiveros is the only dissenting senator to the upcoming Marcos administration.
She campaigned with the outgoing Leni Robredo before the disappointing elections.
Let's protect the only Rose in the Senate that is full of thorns. #ProtectRisa #ProtectRisaHontiveros pic.twitter.com/o0EixHwnZM

— happy 🫶🏻 RN ✨ (@lnrs_patricias) June 1, 2022
https://twitter.com/alexabernardog/status/1531993211329097728?s=20&t=it14yEKeaFi_acGJD-xgMA
With the exception of those who are either ignorant or dismissive of history, we should expect more injustices perpetrated these coming years from an administration led by one who never acknowledges the injustices committed during his father's reign. And yes, let's #ProtectRisa.

— Karlo Sevilla #ManggagawaNaman2022 #TayoNaman (@KarloSevilla2) June 1, 2022
it's gonna be a long, tough years to come and they are just starting. we need to protect senator risa hontiveros! #ProtectRisa

— ' (@lnrsart) June 1, 2022
18th congress just ended and they are already starting coming at her #ProtectRisa

— ' (@lnrsart) June 1, 2022
Sen. Senator Richard Gordon led the Senate blue ribbon committee hearings last year which discovered that Pharmally won P10 billion in pandemic deals between 2020 and 2021 despite its small capital and questionable track record.
Dargani, his sister Twinkle, and Ong also failed to file income tax returns for several years. Unfortunately, the Senate adjourned the session on Wednesday, June 1, without acting on the draft committee report prepared by Gordon which recommends that cases be filed against Pres. Rodrigo Duterte over the Pharmally issue.