A graduating college student has gone viral after accepting that he won't be leaving university life with a Latin honor.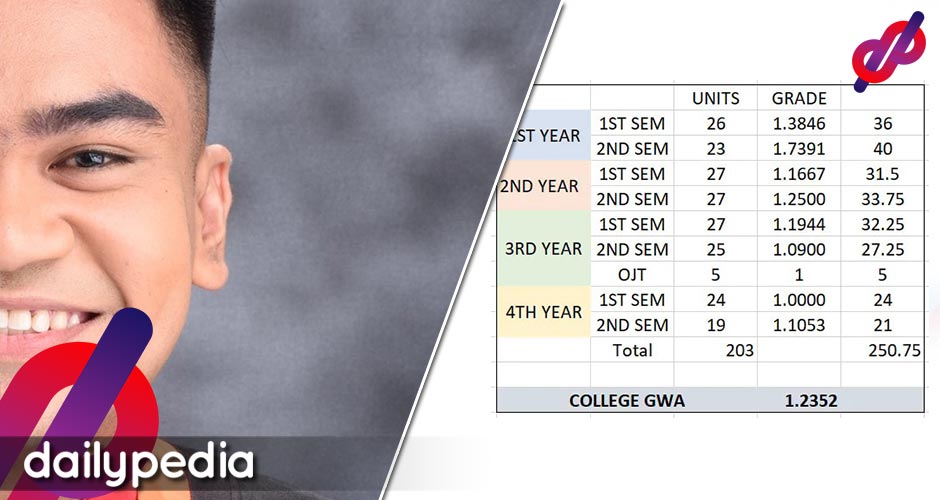 Amiel John D. Cueva of Bulacan State University wrote a lengthy post on how he has come to terms with his failure to graduate magna cum laude.
"Masakit. Nakakahinayang," he wrote, saying that it hurts him every time people ask him if he was graduating with a coveted title.
Upon computing his grades, he found out that a freshman subject didn't have enough to pad his general weighted average.
"Iyon po ang dahilan kung bakit "hindi" lagi ang sagot ko sa tanong ng karamihan. Masakit, dahil sa iisang grado, isang pangarap ang hindi natupad," Cueva wrote.
After dwelling long enough on the matter, Cueva decided it was time to get over the matter/
"Pero dumating din ang araw na narealize ko na may pagkukulang din siguro ako, na hindi ko lang dapat sinisisi sa prof ko ang pangyayari," he said.
He motivated students to continue striving for greatness and move on if things didn't go their way.
"Inexpect ko din yun 4yrs ago, at pinangarap ko iyon bata pa ako, pero that's life, kailangan mo lang mag move on at magpatuloy sa buhay, hindi man madali pero kinakailangan,"
"If things are not going as planned, it's because God has a better and bigger plan for you. Continue to dream and trust him!" he continued.