Vice President Leni Robredo has promised to continue "fighting lies" and urged the kakampinks to accept the undesirable results of the elections which saw Bongbong Marcos come out as the presidential candidate with the most votes garnered.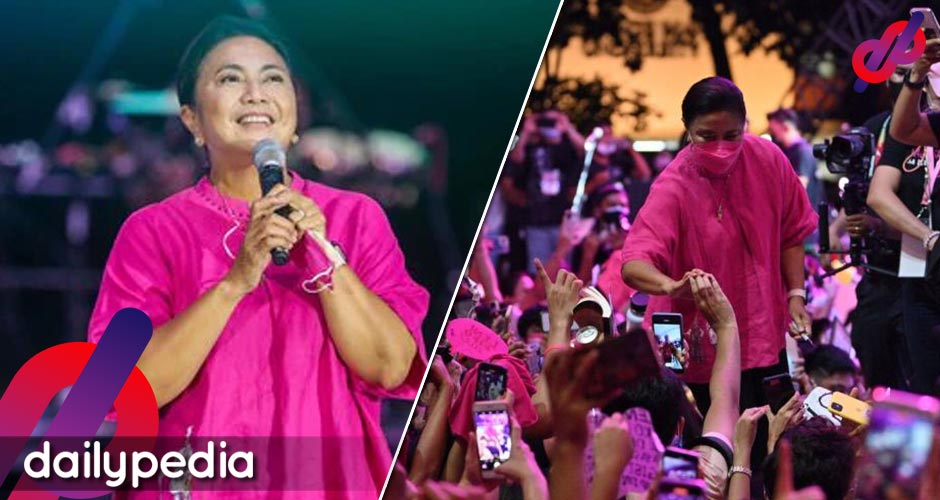 Robredo failed to beat Marcos twice, the first time being in the 2016 vice-presidential race. The dictator's son has more than double the votes the Naga native received post-May 9.
"While the picture is getting clearer, we need to start accepting that the election result is not according to our dreams," Robredo told her supporters at the Thanksgiving rally in Manila.
"We need to accept the decision of the majority and I implore everyone to be with me on this," she added as fans shed tears.
Marcos won all pre-election surveys despite his family's notorious past.
Robredo didn't have the budget her rival enjoyed but volunteers were more than happy to work day in and day out to secure her the presidency. Unfortunately, their house-to-house strategy of converting the undecided just wasn't enough.
Most of the kakampinks are progressive and are eager to see a change in leadership. Most have already accepted that their bet lost the race but many remain defiant.
One supporter said: "As long as we're alive, we will continue to stand up for what is right whatever happens,"
Robredo said that her team is looking into election fraud but admitted that misinformation had been the "biggest foe" in this election season.
"I will focus my energy on fighting lies," she said.
"We need to become a movement that will defend the truth. We need to explain to people how lies are spreading, why it is effective, and who is behind this." she added.
Robredo's husband, Jesse, influenced her decision to join politics despite trying her best to avoid having a career in it.
Jesse died in a 2012 plane crash as a well-known cabinet member in the Benigno Aquino administration.
Robredo served as a congressman for one term before running for the vice presidency. She quickly became a dissenter of the Duterte administration for voicing against the war on drugs and other controversial policies.
According to research, Robredo was number one target of negative fake news while Marcos benefited the most from them. She also said that disinformation "stole from us the truth, the history and the future." She has yet to reveal her political plans after a Duterte successor is installed in the Palace.