Presumptive President Ferdinand 'Bongbong' Marcos Jr. seeks to revive the nuclear power plant built under his father's dictatorship.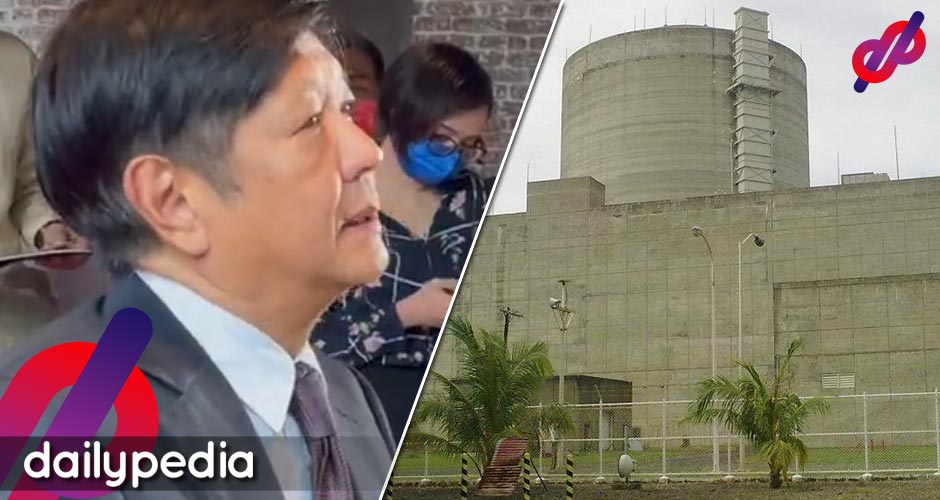 On Monday, May 23, he said that the Philippines needs a higher power supply "if we are going to industrialize post-pandemic."
"Napag-usapan namin ng South Korean ambassador yung offer nila at yung nakapunta na dito na expert ng nuclear power para tingnan ang Bataan Nuclear Power Plant, para makita kung ano pa ang puwede pang gawin, kung puwede pang ituloy o kailangan na ba magtayo ng bago," he said in a press conference following a meeting with ambassadors.
"Binuhay namin muli ang diskusyon na 'yun. Although they have come before, we will now study their recommendation, their findings and we will see if we can still apply."
Marcos Jr. acknowledged that there is a possiblity of non-compeltion of the project under his administration, but "we still have to start somewhere."
Some like the idea of the power plant's revival but just not under the upcoming Marcos administration.
My stance on nuclear power is simple: I simply do not trust our bureaucracy to handle the level of management nuclear power needs. Not in this government. Not under this administration. https://t.co/VmfjqSv2Qj

— ia (@_eeyah) May 23, 2022
Jr is considering to revive Bataan Nuclear Power Plant

Remember, even just a minor leak incident will cause an irreparable damage in surrounding provinces even to the extent of wiping their population.

People of Bataan, Zambales & Pampanga, I hope you will not allow it.

— Clive Reyes JR (@datumx11) May 23, 2022
Reviving the Bataan nuclear power plant as a viable alternative energy solution? Do we really want to end up like the Fukushima nuclear containment disaster? What about failsafe measures of handing nuclear materials and responsible disposal of nuclear waste? We're not ready yet.

— EDXISTENTIALIST For Good Governance/Accountability (@edlingui) May 23, 2022
https://twitter.com/aintengelica/status/1528759361119477760?s=20&t=sM-TdtUsyV_18pGPiogzlA
The nuclear plant was shut down because of what happened in Chernobyl.
bataan nuclear power plant? hahaha this country is going to hell… mayu lang yawa ko

— Marielle Yap (@marielleyap_) May 23, 2022
We have to draw the line.

Bongbong Marcos is trying to revive the Bataan Nuclear Power Plant, an attempt to save the legacy of his father's Bagong Lipunan grandeur, and a ticking time bomb for an irreparable environmental and societal catastrophe in our country.

(1/n) https://t.co/anjZXGA8zt

— 𝕵.𝕬. #𝕯𝖊𝖛𝖊𝖑𝖔𝖕𝖒𝖊𝖓𝖙𝕱𝖔𝖗𝕬𝖑𝖑 (@jamontalbs) May 23, 2022
Philippine Nuclear Research Institute (PNRI) Director Carlo Arcilla previously said that the power plant could start operating in five years if things go as planned.
South Korea also has offered $1.1 billion to rehabilitate the Bataan plant.
Under Cory Aquino's term, the government rejected to activate the plant. Uranium fuel was then-sold at a $35 million loss.
"North Korea is a continuing concern to South Korea, and the stability in our area is something we have also discussed," Marcos said.