The Philippine National Police on April 6 announced that the six cops accused of stealing from a vendor in Caloocan City were relieved from their positions.
PNP chief Gen. Dionardo Carlos said that an investigation is ongoing.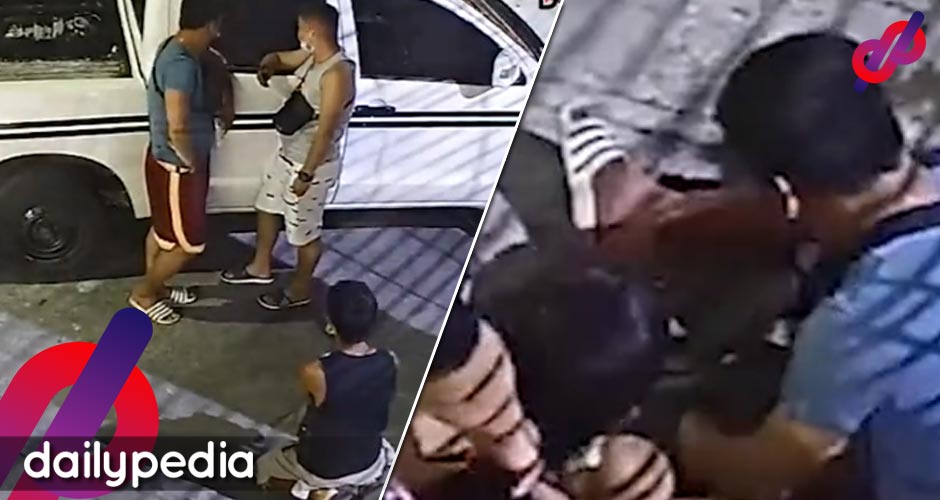 "The involved personnel were immediately relieved so a fair investigation can proceed without any undue influence. They are now under restrictive custody, and disarmed of their service firearms," he said in a statement.
The report said that the vendor, Eddie Yuson, 39, was going to buy his family dinner on March 27 when the suspects search his bag and forcibly took P14,000 out of it.
Footage shows one policeman hitting Yuson's head.
Yuson's daughter said the money stolen came from the Department of Social Welfare and Development's livelihood program.
"Naapektuhan na po ang hanapbuhay ng aking Papa. Kamamatay lang din po ni Mama at 4 po kaming magkakapatid na mag-isang binubuhay ni Papa," she wrote on facebook.
All policemen, Noel Espejo Sison, Rommel Toribio, Ryan Sammy Gomez Mateo, Jake Barcenilla Rosima, Mark Christian Abarca Cabanilla, and Daryl Calija Sablay all held the rank of corporal and were assigned to the drug enforcement unit of the Caloocan City Police Station.
"We don't want this isolated incident to tarnish the reputation of the entire organization. They will undergo the process of adjudication to ferret out the truth," Carlos said.
Director of National Capital Region Police Office Police Maj. Gen. Felipe Natividad also condemned the incident.
He said such "unacceptable behavior deserves the severest sanction from our organization".
"Scalawags and erring members have no place in the PNP and rest assured that we will never tolerate unlawful acts perpetrated by our members," he said in a statement.
Netizens were disgusted by what they saw. Some blamed Pres. Rodrigo Duterte and his obvious favoritism toward law enforcement.
Du/30 enabled this culture in the police force. Now whenever I see the PNP, abusado and pasista are all I can think of. https://t.co/DQwBoeVTdH

— "c" for cornelia street (@s_celepra) April 8, 2022
Duterte's finest. https://t.co/75JFpmVyg6

— My Daily Express (@zandz_gallardo) April 8, 2022
Gangsters in police uniform. This is the real #DuterteLegacy. https://t.co/cjsDpHhPtx

— J.V (#LeniKikoParaSaLahat #Makabayan4LeniKiko) (@johnnyvick25) April 8, 2022
This isn't the first time abuse of power displaced by the men in blue was recorded.
when you were given too much power by this admin: https://t.co/tbPdTxiKxP

— tiffany (@tiffanyvoid) April 8, 2022
It's during this administration that the policemen becomes more daring in committing crimes and abusing the helpless citizens. Why? They were emboldened by the statement of support from the President. https://t.co/54nPrKrm6M

— domingo fajardo (@longterminvesti) April 8, 2022
Remember — this is a #DuterteLegacy. A corrupt and oppressive police force. https://t.co/jzgXss7MH0

— 10RobredoPresident || 7KikoPangilinanVicePresident (@_rainbowfighter) April 8, 2022
Count this as a #DuterteLegacy: A PNP that gets trigger-happy when holding the gun. Imagine more incidents when no cams are present. Not since the days of the dictatorship has our *law* enforcers descended to such depths. https://t.co/b2JwAEngyP

— Kristoffer Pasion (@indiohistorian) April 8, 2022